"It's not your fault!" and "You're not alone!" assures kids whose parents abuse alcohol or drugs. Provides a resource list and encourages kids to seek emotional assistance from other adults, school counselors, and youth support groups such as Alateen.
Children whose parents or friends' parents may have substance misuse problems are given information on alcohol and drug addiction. Advises children to look after themselves by talking about their problems and joining support organizations like Alateen.
After an Attempt: A Guide to Caring for Your Family Member Following Emergency Room Treatment
Aids family members in dealing with the aftermath of a suicide attempt by a relative. Describes the emergency room treatment process, including a list of follow-up questions to ask, and explains how to limit risk and maintain safety at home.
For People in Recovery From Mental Illness or Addiction, Family Therapy Can Help
The importance of family therapy in the rehabilitation from mental illness or substance abuse is examined. Explains how and who performs family therapy sessions, details a typical session, and provides data on its success in recovery.
The individual
A person suffering from depression may feel fatigued, uninterested in socializing with their partner, or uninterested in activities they used to love together. Emotional changes, such as an increase in irritability, can occur as a result of depression.
Due to the influence of depression on a person's relationship, this can make them feel guilty or humiliated. They may hold themselves responsible for their symptoms or believe they are a burden to their partner. It may be tough to discuss how the individual feels as a result of this.
Sex and intimacy
Depression can cause a person to lose interest in sex. It may also contribute to sexual dysfunction, such as inability to have an orgasm or to obtain or maintain an erection. Some antidepressant medicines can also have an impact on this.
Can mental health ruin a relationship?
Nearly half of all individuals will suffer from a mental disorder at some point in their lives. Mental illness can lead to a lower quality of life, decreased productivity and employment, and even physical health problems, according to research and personal experience.
Post-traumatic stress disorder, major depressive disorder, generalized anxiety disorder, and alcoholism are among mental illnesses that can have an impact on a person's relationships. The intimate relationship between couples may be the one most damaged by mental illness.
The good news is that having a healthy, loving, and long-term relationship with someone who has a mental condition is feasible. If this applies to you, be aware of the unique problems you and your spouse may face, and use tools and tactics to strengthen and nourish your connection.
The challenges listed below are frequent among couples who are dealing with mental illness. Because no two relationships are the identical, it's critical to consider the context of yours in order to determine where you might need further help.
Shame, shame, and resentment are all emotions that people experience. It's difficult enough to have a mental illness, but the stigma connected with mental illnesses can add an extra layer of stress for both spouses. A person with a mental illness may experience feelings of shame, humiliation, or guilt as a result of their illness. They may try to conceal their symptoms or neglect to seek care. In the meantime, their partner may be perplexed or frustrated by their inability to assist them. A person suffering from depression or anxiety may find it difficult to complete domestic activities, have limited emotional availability, struggle to keep a job, and lack the desire to socialize, among other things. These habits and obstacles can place a strain on their relationship, leading to feelings of disappointment, rejection, and separation for their partner.
Problems with intimacy. A person with a mental illness may become disinterested in sex, either as a result of the illness itself or as a result of their treatment. (An antidepressant's decreased libido is a common adverse effect.) Many people with mental illnesses have feelings of inadequacy, performance anxiety, and low self-esteem. This can result in less opportunities for bonding and unmet needs for both parties.
Codependent tendencies pose a danger. Codependency is a dysfunctional relationship pattern in which one spouse supports the poor mental health, addiction, and/or coping mechanisms of the other. The self-worth of a partner of a person with mental illness may begin to be determined by how much they are "needed" or how much they are able to "take care of" their loved one. Codependency can lead to abusive behaviors such as manipulation, name-calling, and other toxic dynamics in extreme circumstances. It will assist if you can tell the difference between the need to encourage and support and the co-dependent nature of controlling the other person's symptoms.
When both parties have the skills and understanding to handle and communicate through these challenges, having a spouse with a mental health issue can be managed in a relationship.
This is why there needs to be a paradigm shift: people should feel empowered to seek care if they or a loved one is suffering from mental illness. Mental illness is neither a moral nor a character weakness. Yes, people must be held accountable for their actions and behaviors, but they also deserve context, understanding, and support so that they can learn to manage their health, heal from prior trauma, and respect their partner's perspective.
Make an effort to educate oneself. Learn about the illness as a group. This will help you understand it better and will show you how the symptoms emerge in your marriage or connection.
Work on your communication abilities. Discuss your feelings, wants, and concerns freely and honestly. Use "active listening" techniques such as asking clarifying questions and displaying engaged body language to gain a better comprehension (eye contact, a gentle touch, and interest).
Make a commitment to good self-care. You'll be better able to help each other and your family if you take care of your physical and mental health. Regular exercise, nutritious diet, a consistent sleep pattern, writing, and engaging in hobbies and activities that you like are all beneficial acts of self-care.
Seek expert assistance. Make use of whatever resources are available to you and are within your budget. Counseling for couples as well as individual counseling may be beneficial.
Keep your expectations in check. You can't expect someone to change who they are or to always meet all of your requirements; this is true in all relationships. In order to keep the relationship going, you shouldn't have to go against your boundaries. Find a method to compromise and grow so that you and your partner may feel safe and supported.
What to say to your boyfriend to make him cry?
If a woman expresses her thoughts to her partner and his words make him cry, she will feel unique. Her heart will melt with delight at the prospect of being able to express herself and receive an emotional reaction.
However, knowing what to say to your partner that will make him weep can be difficult.
There are a number of things you may say to your lover to make him cry in a good way, but you must be willing to dig deep. If you're having trouble doing so, I'm here to assist you.
This essay was written to assist you in finding the appropriate words to speak to your lover if you really want to know if his sentiments are genuine.
There are a total of 121 cases listed below. You can use them as a starting point for writing love messages to your partner, and we're convinced he'll be surprised.
Why do guys get depressed?
In the United States, depression is one of the most frequent mental illnesses. According to current research, depression is induced by a number of risk factors, including:
Men with a family history of depression may be more prone to develop the condition than those whose relatives do not suffer from it.
Financial difficulties, the death of a loved one, a tumultuous relationship, major life changes, professional challenges, or any other stressful situation may cause depression in certain men.
Depression can be accompanied by other significant medical conditions such as diabetes, cancer, heart disease, or Parkinson's disease. Depression can exacerbate these issues, and vice versa. Medication for these disorders might sometimes have side effects that induce or worsen depression.
When do you break up with someone you love?
According to Chrisler, after about a year of deliberately working on the relationship and failing to meet each other's requirements, the difficult decision to break up is generally the best solution.
What is a toxic relationship?
A toxic relationship is defined as "any relationship that does not support each other, where there is conflict and one seeks to undermine the other, where there is competition, where there is disrespect, and where there is a lack of cohesiveness," according to Dr. Lillian Glass, a California-based communication and psychology expert who claims to have coined the term in her 1995 book Toxic People.
Should I break up with my boyfriend?
Did your heart flutter when you first saw him when you first started dating? Or were you simply relieved to have found a companion? It's critical to be honest with yourself: no one but you is here to judge you.
Many people are terrified of being alone, or their poor self-esteem makes them believe they are incapable of bettering themselves. You might even be concerned that you're running out of time. However, life is full of ups and downs in the end. You can find the appropriate relationship at any point in your life; it just won't happen if your attention is diverted to someone else. You owe it to your partner (and yourself) to respectfully break up with him if you're with him for the wrong reasons.
You have earned the right to be with the person of your dreams. Whatever the reasons for your dissatisfaction with your partner, it's critical to think about your own needs. Be understanding and kind if you decide to break up. It may lead to you both living happier lives apart in the long run.
Encouraging Words for Boyfriend
Every now and then, even the most self-assured of lovers has a bad day. So, if you're looking for the appropriate words to encourage him and remind him of how you feel about him, try one of these messages.
1. First and foremost, I admired you. Then I put my faith in you. And there's no one I'd rather be with right now.
2. You have an uncanny ability to make me chuckle.
3. Of all the important persons in my life, you are the one who makes me the most proud.
4. You assist me in putting things into context. I'm not sure what I'd do if you weren't there.
5. Anything I can do with you is one of my favorite things to do.
How To Capture His Heart And Make Him Fall For You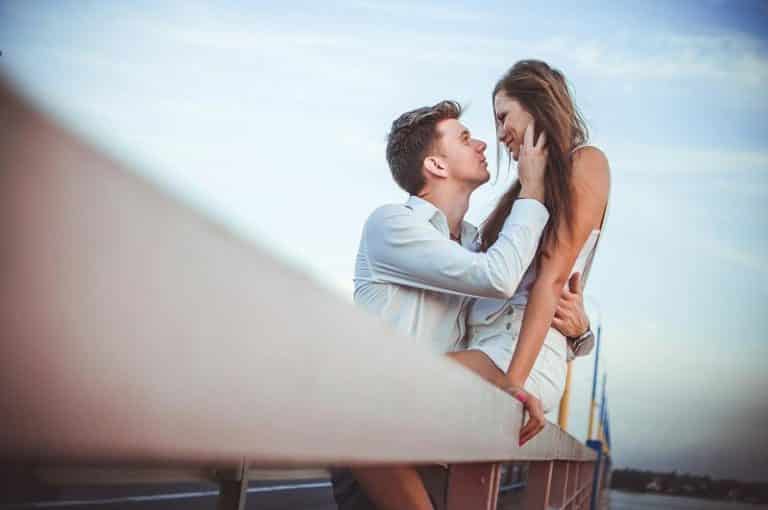 Here's what we've realized after so many years of experience as dating coaches:
It's really easy to make men fall for you once you know the "cheat code".
See, most women don't really know how men think, and why they act the way they do…
In fact, they go through their whole life never meeting the perfect guy who treats them right.
Don't let this be you!
We've taught thousands of girls around the world the special "cheat code" to a man's heart.
Once you learn the truth about how the male mind works, you can make any man fall in love with you.
Here's how it works:
There are special tricks you can use to target the "emotional triggers" inside his mind.
If you use them the right way, he will start to feel a deep desire for you, and forget about any other woman in his life…
The best part? These techniques are based on psychology, so they work on any man, no matter how old you are or what you look like.
To learn about these simple techniques, check out this free eBook NOW:
As women, we understand how you feel.
But no matter what other people say, always remember:
You are an AMAZING woman…
And you deserve an amazing man who loves you, respects you and treats you special.
So start using these special techniques today, and see how quickly men fall in love with you immediately!
---
More FlirtSavvy Articles
Your boyfriend or girlfriend has expressed their want to end their relationship with you and no longer be romantically involved with you. You probably came on this page by looking for information on how to get your ex back or viewing one of my YouTube videos. You probably read or heard to me propose the No Contact Rule when you went to war to get your ex back. No contact with your ex, on the other hand, may have struck…