So you're in a relationship with a guy who is incredibly calm and collected. He doesn't seem to be bothered by your outbursts, yet he knows how to frustrate the crap out of you. We've compiled a list of entertaining methods to annoy your boyfriend that you may use to catch him off guard and annoy him!
Here are 15 ways to turn off your boyfriend's calm switch so you can enjoy watching him go crazy:
Interrupt him while he is playing games
The bulk of boys are game freaks. So, if your partner is one of them, how dare he devote more time to gaming when you're around? How can you bother your partner when he's playing video games?
You can hide his gaming console and even ignore it when he asks about it, sit on his lap while he's playing a game, or try to seduce him while he's immersed in Call of Duty.
Getting into his games and gaming is enough to irritate your guy! Are you looking for more ways to upset your boyfriend? Check out this new TikTok challenge to be naked in front of your bf/gf and see their reaction.
This is a brilliant method to annoy your guy while playing video games. And if he's truly interested in you, he'll most likely be pleasantly surprised.
Draw on his face to annoy him while he's sleeping
Are you plotting ways to irritate your lover as he sleeps? Continue reading.
While he is sleeping, you can draw on his face with toothpaste, paint, or glitter and capture beautiful shots of it. Wait till he wakes up the next day to see how he reacts. His expression is certain to be priceless! You can even tickle him or place your damp hair on his face while he's sleeping. The options are limitless.
Jenine, for example, painted a joker face on her lover while he was sleeping with her mascara, eyeliner, talcum, and red lipstick. Then they went on to shoot some photos and post them in a chat group with all of their mutual friends.
Ask him to choose what to do for the evening
It can be challenging to make decisions concerning your evening plans. Men, on the whole, detest being put on the spot when it comes to this topic. Your man would prefer that you schedule a night out on the town! If you truly want to irritate your lover, ask him to plan something different for a change of pace, and then reject whatever location or plan he suggests.
Even if he chooses something you desire, tell him he doesn't know you at all, even if you both know he chose it. This is without a doubt one of the most effective things you can say to anger your lover.
Do not respond to his texts
One of the most irritating things about boyfriends is when they either don't answer to your texts or react in monosyllables. Do you want to annoy your lover via text? Why don't you give him a dose of your medicine? Take a look at his messages but don't answer.
This will drive your man insane, as he will believe he has done something wrong to make you angry. A bonus is that men dislike being ignored on texts, so that should irritate him even more.
Sherry claims that her partner had a bothersome habit of answering to her SMS with emoticons. "I'd send him long texts, and he'd reply with a stream of emoticons." I don't always understand what he's trying to express. So, for a full day, I didn't answer to his messages. He was so irritated by the time we met after work that he was virtually fuming."
Tell him about random guys flirting with you
If you're looking for a fun method to annoy your lover over SMS, look no further! Tell him about all the guys who are sneaking into your DMs or the attractive guy from college who is discreetly flirting with you.
You can select an opportune opportunity when hanging out with your lover and point out the random males who are totally looking you out, such as those at the grocery, restaurant, etc. Ignore him and talk to the other guys. He may be the calmest person on the planet, but this will irritate him greatly.
One of the more difficult but profitable pranks for making your lover angry through text is to send him a text intended for a guy who has been hitting on you on purpose.
Indulge in PDA on social media
Being all over your boyfriend's social media is one of the funniest ways to upset him. When it comes to social media, most boys aren't extremely active. Continue to leave adorable and irritating comments on his articles, images, and videos.
Shower him with additional affection on social media, which he won't be able to process. You can even tag him in numerous postings on social media to aggravate him to no end.
"On his Instagram, my lover has shared some deplorable photos of me." He couldn't see what was wrong with them no matter how hard I pleaded with him to take them down. 'My profile, my decision,' he denied. So I decided to retaliate by tagging him in all of my cringeworthy, excessively emotive postings. Monica exclaims, "I knew that would drive him insane, and it did!"
Talk about things that gross him out
When your lover is in a romantic mood, go along with it and get him all turned on before you wreck it by changing the tone of the conversation from intense to hilarious. Nothing irritates him more than getting all hot and heavy and then discovering a major blunder.
You can completely disgust him by discussing something he finds repulsive, such as spiders. We all have pet peeves, and bringing them out at inopportune times is a hilarious way to irritate your boyfriend. At least it's amusing to you!
Disturb him while he is watching a movie/TV
No one enjoys going back in time to see what happened in a movie or television show. So, when your partner is watching a movie or television, you can sit next to him and purposefully strike up a discussion with him.
If he's watching a serious show that he enjoys, bombard him with ridiculous questions. This is enough to irritate anyone. Some men have complained that their girlfriends irritate them greatly when they change the TV channel or even the radio station in the automobile!
Text him something irrelevant
Text him gibberish or a weird message about a fight you had months ago while he is out with his pals or at an important event. He'll be scratching his brain, trying to figure out what you're talking about and what went wrong this time. Send him a slew of charming, obnoxious texts.
"My partner was visiting his parents over the weekend, and I was home alone," Juana explains. I was bored out of my mind by Sunday and had no plans. As a result, I began sending him cryptic texts about heartbreak, love, moving on, and closure. It frightened him. I couldn't stop giggling when he called, sounding quite anxious. This, I'd think, is the finest method to annoy your lover over text in a humorous way."
Record his snoring and make him listen to it
Nobody enjoys it when they're told they snore, especially males. You must record your partner's snoring if he snores. So you may play it for him at maximum power if he denies it. Remember not to show his recording to his friends and family, since this will put him in an awkward position.
But, hey, if you really want to annoy your lover, you can always hold it over his head. For example, if you want to screw with your lover over text, send him a message threatening to share the tape on the family/friends group if he doesn't return home with your favorite chicken wings.
If he takes you seriously and goes out of his way to fetch you the wings, the prank will be doubled in fun.
Play pranks on him with his friends
Make friends with his gang and use them to pull a trick on him. They'll know exactly how to irritate your guy in ways you can't imagine! Inform him that you're calling for "Make a friend do the same in the event of an emergency.
You can act as though you're sick "With the help of his friends, he creates a "emergency" and witnesses him completely freak out. We wouldn't want him to experience the shock of his life, so nothing too serious. It's just plain old, good-hearted fun that he'll resent at first but come to appreciate later.
Telling your partner by text that you had to rush out of town for work and that your car had broken down in the middle of the highway is one of the pranks to make him angry. He'd almost probably experience a panic attack.
When he realizes it was all for 'harmless fun,' be prepared for an earful.
Make him do things he dislikes the most
For example, perhaps he saw a movie or heard a music you liked for the first time. However, if you force him to watch the same movie or listen to the same song over and over, he may become irritated.
You can irritate him even more by quoting the dialogues. Boys despise being pushed to do things they don't want to do, especially if you're ordering him around.
"My guy despises romantic comedies. I'm not a big lover of the genre either, but every now and then I'll watch a one-off. I used to pick a mushy romantic movie for our date nights simply to upset him because I knew how much he despised them when we first started dating. It wasn't long before he realized what I was up to. "Sigh!" Robin exclaims.
Take too much time while getting ready
Make a fuss about what to wear, what makeup to put on, etc. when you both plan to go out. After that, continue trying on several outfits in front of him and take your time deciding what you'll wear. Then go ahead and put the finishing touches on the first outfit you chose. This will irritate your boyfriend to no end.
You might take it a step further by asking for his feedback on various outfits and styles you try on. If he says he likes something, replace it right away.
Call him repeatedly
Especially when he is busy, call him two or three times in a row. Continue to return missed calls. 'Are you in the mood for Chinese tonight?' ask him when he phones back, and you can detect his panic in his voice.
It will anger him if you call only to bother him and have nothing useful to say to him. As long as he isn't driving or on a tight schedule, this can be entertaining.
Be the crazy jealous girlfriend
Men despise it when their girlfriends inquire about their whereabouts and who they were with. As a result, act as if you're a crazy possessive girlfriend who forbids him from doing certain things. If you want to annoy your lover over text in a cute way, say something like, "If you love me, you'd miss the game and spend the evening with me."
But don't get too caught up in the act or go too far with it, as it can cause problems in the relationship.
A word of caution: Whatever method you use to annoy your lover, be careful not to cross the line and remember to maintain the relationship nice and joyous.
It's always fun to playfully annoy your guy, as long as you don't do it at an inopportune time and make things difficult for your relationship. Before you do anything else, make sure you read the room.
Categories
Cheating and Affair
Emotional tension
Extramarital Relationships
Betrayed trust
Office Administration
Relationship Breakups and Scars
Loss And Breakup
Separated from your spouse
Suffering and Recoveries
Gift Suggestion
Hinglish
Hindi Proverbs
Hindi (Hindi)
Just for a good time
A sense of humour
There are illustrations
Take a quiz
Quotations
Corner for Readers
Life as a Couple
Marriage that was arranged
Parents-in-Law
A Loveless Relationship
Romance Between Couples
Couples in their twenties and thirties
Children and Pregnancy
Second Divorce
Working on the Relationship
A lot more
GLBTQIA+
Open and Live-in
Mythology and Spirituality
User-created blogs
Experts in Relationships
Expert Opinion
Experts are available for live chat.
Frequently Asked Questions (FAQs)
Passion and sex
Excellent Sex
Sexless Relationship
Add some zing to it
Single and Looking for Love
Previous dating experience
Relationships
Romance and Love
Love with only one side
Online Relationships
Life As A Single Person
Popularity
Celebrity Spotlight
Popular Topics
The Zodiac
Video clips
A Bollywood treat
For those who are single
Useful hints
Advice on Relationships
Romance is in the air.
True Accounts
Video – Passion And Sex
Who We Are
Promote Your Business With Us
Tell Us Your Story
ABOUT US
Bonobology.com is the go-to website for couples all around the world! Couple relationships are full of ups and downs, concerns and comforts, madness and quiet. The unavoidable separation that exists between two people in love, as well as the restless neediness of love. Follow us on Twitter:
How do I make my boyfriend mad and jealous?
We've compiled a list of methods to make your man envious. Some are bad, some are good, and some are downright evil. I hope these pointers help you entice him back and reignite the passion in your relationship.
Go out with your girlfriends
When their girl hangs out with her gang, men get envious. They are unaware of what occurs on these outings because they are not accompanying you, and they may wish to spy. They get insecure as a result of this. Get sexy and go out with your friends for a night. Do not respond to his calls right away. After 3–4 calls, pick up the phone and speak with him briefly. Maintain the call to let him know you're having a good time without him.
Dress up
Dressing up, applying make-up, and styling your hair does not require a special occasion. Put on a gorgeous dress and take some time for yourself. If you don't have anything in your closet, go out and buy a dress that you wouldn't ordinarily wear. Your companion will notice and be intrigued by the changes. He'll be curious and may try to figure out why the changes have occurred; try not to over-explain. Give him a seductive smile to keep the mystery alive. Your mysterious smile will exude confidence, making him envious and keeping him guessing.
Ignore his texts and calls
Ignoring him could cause him to notice you. Texting or calling him is not a good idea. If he sends you a text message, don't respond right away. Instead, send him a text every now and again. Ignore his calls for a few minutes before answering. Let him know you have a life of your own and that you like spending time with other people. You can use social media to express yourself. He'll begin chasing you and devote his full attention to you. But don't ignore him for too long.
Laugh at his friend's jokes
Laughing at his best friend's jokes may not go down well with your partner, even if it is his best friend. If he aspires to be the room's funniest man, laughing at his friend's joke may make him jealous.
Flirt with a person he doesn't know
Engage in some light flirtation with a coworker. It's possible that lightly flirting with a man he doesn't know will give him heartburn. It's possible that the other person is a stranger or a coworker. When you know your spouse is looking, start a discussion with this person. You can even perform some minor flirting, such as laughing out loud or lightly brushing your hand against the person's arm.
Be active on social media
Start submitting images of you and your buddies performing strange and unusual things. Demonstrate to your man how well-liked you are among your friends. Demonstrate that life can be exciting even when he isn't around. The goal is for him to lose track of your attention and notice that you're offering it to others. Stay active on social media to keep your partner updated on your whereabouts, but keep the facts to yourself at times. When you return, expect a lot of love and attention.
Have a male best friend
Your boyfriend or husband's best pals can make him or her feel insecure. If you maintain in regular contact with your male best friend, your partner will most likely make an effort to keep you close to him. However, you should be aware of where the line should be drawn.
Be the center of attention
You don't have to always hold your partner's hand. Play hard to get in social occasions and mingle with other guests with confidence and charm. Allow your lover to wait for your attention while you socialize with your friends. If your boyfriend hasn't been available for you for a while, he'll be envious enough to recognize his mistake and focus his attention on you.
Do things without his help
Men are frequently protective of their female partners and want to maintain control over the situation. To make people envious, you must demonstrate your independence. Don't rely on him for everything; accomplish small things on your own. When you're moving house, for example, you might enlist the support of your pals. Your man might be offended that you didn't ask for his assistance.
Notice well-dressed men
When you're out with your companion, make a point of seeing well-dressed men. For a time, talk about fashion or how to dress nicely. This will be enough to elicit a jealous reaction.
Tell him you are receiving attention from other men
Make sure you tell your partner if someone at work is flirting with you or if you're getting attention from someone you met online. This will make him envious and trigger his protective instinct.
Start sharing your celebrity crushes
We all had celebrity crushes when we were teenagers. Talk about your teenage ambition of marrying your favorite celebrity if you want to get his attention. He may just explain he's never been a fan of your celebrity crush.
Talk about a childhood friend
Discuss a childhood friend and the happy moments you had together. The fact that you were having fun before your partner entered your life may make him envious.
Ignore him when he flirts
Flirting is a game that both men and women can enjoy. If you flirt with other guys, your man is likely to do the same. Ignore his flirtation and demonstrate that you are unconcerned about it. If anything, he'll be perplexed as to why.
Leave in the middle of a conversation
When you're talking with your spouse about something, especially if he started the conversation, get up and go before it's over. When your partner realizes you're not engaged in what he's saying, he'll become envious.
Ask your friend to speak for you
Ask your best friend to tell your spouse about how popular you are in your circle if you want to make your man envious. You must carefully prepare this so that it does not appear contrived or strange. Tell your pal to take it slow and observe your partner's reaction.
Do not agree to last-minute plans
If your partner has a habit of arranging last-minute plans and expects you to go through with it, tell him you won't. Make some incredible plans for yourself, or if you don't want to, tell him you have plans for the day and give yourself some well-deserved me time. In any case, don't automatically agree to his ideas; if you do, he'll wonder why you're not accompanying him. There will be two consequences as a result of this. For starters, he'll quit announcing things at the last minute and expect you to accompany him. Two, he'll be envious of your "plans," because he never knows what you'll do without him.
Get a new hobby
Try to divert your attention away from him by taking up a new interest. He may become envious if you suddenly begin to pursue your interests. He will want to spend more time with you if he realizes you have other essential things to do.
Withhold sex
Don't succumb to his demands. Pretend you're weary or uninterested. This will pique his interest, and he will be perplexed as to why you are avoiding sex. To entice you to come closer to him, he would try harder by showering you with love and attention.
Buy yourself a gift
If your boyfriend or husband has a habit of buying you gifts, it's time you took charge. Go shopping and spend your money on what you desire. If you're feeling generous, get something for him as well. When your partner notices that you are self-sufficient, he may become too protective and try to prove to you that he is capable of providing you with your desired items.
Do not contact him first
If they don't hear from their man on a regular basis, women will text or call him. Stop doing that if you're one of them. It offers your partner a feeling of dominance. If he knows you'll contact him no matter how often he ignores you, he'll be disappointed.
Be super-sweet to him
Make an extra effort to be pleasant to him whenever you see him. Purchase gifts for him and lavish him with attention. However, as soon as you leave, put an end to everything. Do not make touch with him. If he is working very hard to get you, give him another chance and then stop. You'll keep your partner on his toes and make him want to see you again if you do it this way.
This works nicely if you want to keep your guy pining for your attention because males think of their girlfriends as trophies.
Learn things that are typically done by him
Engage in learning his habits, such as car washing or light bulb replacement, and excel at them. When your partner sees you doing these things, he will be concerned that you are no longer relying on him. The next time you see him doing domestic tasks, pay attention to how hard he works.
Prioritize yourself
Both spouses require personal space. Allow yourself some time to relax. Make an appointment at a spa or visit a library. Do not bring your companion with you. He can be envious if you return feeling rejuvenated and relaxed because you had a fantastic time without him.
Text your friend while he is talking
When your partner speaks to you, he wants your undivided attention. He may not appreciate it if you text your pal in the middle of a conversation. This may encourage him to put in more effort in order to gain your attention.
Start doing something you love
Men's disapproval causes some women to cease doing things they enjoy. If you enjoy something and it makes you happy, you should surely do it. It increases your self-assurance and independence. When your boyfriend sees you absorbed in an activity of your choosing, he may become envious because you are not dedicating enough time to him. This may cause him to become more protective and affectionate.
Ask your friend to praise you
Request a complement from your best friend on something he can't accomplish. Cooking, housekeeping, coding, or research are all possibilities. Request that your friend compliment you on how good you are at it on a regular basis. Your lover will be envious of your talents. Either he'll try to equal those abilities or he'll start complimenting you as well. In any case, you'll get the love and attention you deserve.
Making your man jealous is entertaining, but it's also dangerous. You can be on top of the game if you do it in the appropriate proportions. However, if you keep it going for too long, it can backfire. These concepts can have a good impact on relationships, especially in long-term relationships. Over time, the passion might fade, and partners can begin to take one other for granted. These can be fun ways to mix things up, persuade your partner to pay attention to you again, and perhaps work a bit more for you and your attention.
Examiner
Writer
How can I show my BF anger?
Without pushing him away, express your rage.
Be truthful to yourself.'
I'm furious at my guy!
Consider whether you're putting in more effort than he is.
Think to yourself, "Am I being completely honest about what I want?"
Am I attempting to exert control over the situation – and over him?
Begin with the phrase "I feel."
Deal with the things you don't desire.
Find out what he thinks.
How do I deal with upset with my boyfriend?
Being courteous to your partner when you're furious is one of the most difficult things to do in a relationship. It's also one of the most crucial times to show kindness. According to Dr. Gottman's research, couples who start conflicts gently are more likely to manage conflict well and keep their relationship intact. In fact, Dr. Gottman can forecast the success or failure of a relationship with over 90% accuracy during these occasions.
"Kindness doesn't mean we don't express our anger," Dr. Julie Gottman says in a recent Atlantic Magazine interview. "Kindness influences how we choose to express our anger." You have the ability to toss spears at your companion. "Alternatively, you can explain why you're upset and angry, which is the nicer option."
The Vow of Kindness
Kindness isn't just crucial in the midst of a fight; it's about being thoughtful and attentive throughout your relationship.
Most of us make a declaration– a promise or a vow– that we would uphold and care for our spouse when we embark into a committed relationship. We also make a secondary commitment: to be our best selves, full of honesty and optimism for the future.
The act of refusing to choose kindness is thus doubly damaging – to our relationships and to ourselves – because it undermines our attempts for growth and the possibilities for greater connection.
A partnership is the result of two people working together, deliberately and enthusiastically, to achieve a common goal. Regardless of the difficulties of daily living, couples remain responsible for their own actions. While a couple can grow together, they can also grow as individuals–in fact, they must evolve as people in order to deliver their "best selves" to their spouse on a regular basis.
Kindness Begets Kindness
How can you make kindness a habit in your relationship? Regardless matter where your spouse is in their path, here are three important suggestions you can use right now:
1. Try to think positive thoughts
We are hardwired to feel the way we think again and over again. It will be easier for you to have positive ideas about your partner, as well as speak and behave nicely toward them, if you think positive things about them. You must exercise both your thoughts and your actions in order to develop the habit of being nice.
Every day, remind yourself of the good things your partner has done. Did they, for example, take out the trash or come home early one night for dinner? Make a habit of observing the kindness as it occurs and noting how joyful it makes you feel, no matter how small the gesture. Mention that to your lover when you see them. Observing the positive aspects of your partner can help you maintain what Dr. John Gottman refers to as the Positive Perspective or Positive Sentiment Override. It's a feeling of hopeful well-being brought on by good thoughts and interactions.
2. Take ownership of your actions
Take charge of evaluating your own sentiments before sharing them with your spouse. While anger and annoyance are valid feelings, additional investigation may reveal that you are irritated or sad about a circumstance. Perhaps, after some contemplation, you realize that you felt abandoned or that your dreams were ignored. Knowing how to pinpoint your sentiments will enable you to communicate them to your partner in a kinder, gentler manner.
You may believe that saying precisely what's on your mind without filtering anything for your spouse is more honest, but keep in mind that after they've been hurt, it's tougher for them to empathize with you. Consider talking to a therapist or processing your feelings alone. Keeping a journal or a log of your day and how you felt is a good idea. Writing down your sentiments might help you sort out and arrange your ideas.
3. Allow hope to triumph.
Have faith in your commitment and in the partnership. Focus on your friendship, even though you and your partner will have recurring disagreements. In my office, I encounter couples who want to get married "Before going out for ice cream or relaxing over dinner, they must first "fix" their problems. It's impossible to settle difficulties with someone who refuses to work with you.
Despite their quarrels, I frequently encourage couples to do something together to celebrate their relationship. It's a lot simpler to talk about concerns with your best friend than it is with your parents ""The adversary." It may take some effort to establish a date night, but being close and connected is a habit that must be practiced purposefully and on a regular basis. Make an extra effort to be friendly to your partner.
Pour milk into their cereal in the morning or offer to walk the dog, for example. Look up a movie they've been meaning to see, or send them a text message about something you're looking forward to doing with them later today (not about errands or scheduling).
Kindness Allows You to be Heard
Finally, kindness facilitates the expressing of unpleasant emotions by allowing your partner to truly hear you. Even if you are upset, you must be courteous in order to approach your partner efficiently. If you've made it easier for your partner to open up to you, they'll be more inclined to hear your frustrations and respond compassionately. Kindness ensures that your requirements are addressed.
It is a choice to be gentle and kind. We must remember to cultivate this habit in our relationship, just as we would offer a smile and hold the door open for a stranger, no matter how many months or years have gone.
The more we attempt, the easier it becomes to conjure up a pleasant image of our loved one. The more we practice kindness, the easier it becomes to remember that our partner is a human being who is going through life with us. It becomes simpler to smile and extend an olive branch to someone who is fighting beside us rather than against us.
Subscribe below to acquire your free copy of the popular resource, 7 Signs Your Relationship Will Last, if you're interested in more research-based strategies to help you manage conflict and solve your solvable problems.
What makes you happy in a relationship?
It's difficult to define happiness in a relationship. Not only is each relationship unique, but each person within each relationship has their own definition of happiness. Some individuals define happiness as a life free of strife. For some, happiness is having a lot of fun, having a lot of intimacy, or having a lot of laughter. Whatever definition you choose, it is linked to your expectations, desires, goals, and needs—all of which might shift over time.
What remains consistent are the 7 specific actions and traits listed below, which, in my experience, nearly always guarantee long-term success and satisfaction in a relationship.
You will almost likely feel more joy and fewer tension in your core relationships if you work toward incorporating these keys into your daily life.
Respect
Respect is the foundation of any good relationship. Respect entails being concerned about your partner's wants and needs and constantly considering them before speaking or doing. It is expected that your spouse will follow the same rules as you. The following is my official definition: Respect involves putting the other person's comfort, well-being, and happiness on a par with your own.
Loyalty
When we know that someone is looking out for us, we feel relieved. When each partner focuses on helping the other at all times, relationships have the best chance of succeeding. This means that if your spouse is being attacked, you will either defend him or her directly or assist him or her behind the scenes. This also means that if your partner has done something you believe is inappropriate or that you don't approve of, you should discuss it discreetly with him or her rather than in front of others.
Priority
Let your partner know that he or she is a priority if you want to establish a stronger positive relationship. Spend time and effort talking about and addressing each other's desires and needs. Make sure you get some "quality time" together to reconnect and enjoy each other's company. Despite the fact that job, children, and other duties are all important, strike a balance so that your relationship does not suffer.
Pick Your Battles
When it comes to issues, strong and happy couples know when to bring them up and when to put them aside. My rule of thumb is this: If you can let go of something, move on, and still enjoy your spouse, then do so! Bring it up if you can't seem to move on and are pondering or fretting about anything. When you do bring it up, make sure you do so calmly, privately, and at a convenient time for you two to talk about it. Never bring something distressing to bed, and never while children, other family members, or friends are there.
Loving Gestures
When it comes to relationships, the principle "actions speak louder than words" is crucial. It is not enough to simply feel love for someone; you must also demonstrate that love. Use warm words, be physically affectionate, leave little love notes throughout the house… whether it's a verbal or a material gesture, make sure you're letting your partner know that you love him or her in no uncertain terms.
Put in the Work
A successful partnership recognizes the need of putting in the effort to keep things operating smoothly. That implies you may have to do things you don't want to do because they are important to your partner. Other times, it involves making an extra effort to calm down or listen to your partner's concerns, even if it isn't the most convenient or easy thing to do at the time. If you want to have a happy, successful, and long-lasting relationship, you must put in a lot of effort.
Focus on the Positives
Even the most beautiful partners can have less-than-stellar moments, and even the finest of partnerships face problems. Those desiring a happy relationship will battle the bad with a positive when circumstances are tough. If your friend is irritable after a long day, think about how much fun you had last weekend or how hilarious he or she is. If you've noticed that your partner, for example, is a touch messy and it doesn't seem to be changing, focus on the fact that he or she is a fantastic cook or father. Reframe your thoughts to remind yourself that your partner is wonderful and that you are delighted to be together.
Stacy Kaiser is a media personality, author, relationship specialist, and certified psychotherapist. She is also an editor-at-large for Live Happy and the author of the best-selling book How to Be a Grown Up: The Ten Secret Skills Everyone Needs to Know. Stacy has appeared on a number of television shows, including Today and Good Morning America.
Days of Gratitude
In the month of November, here are 30 ideas for things to watch, read, and do to express thankfulness…..
Is Your Relationship in Need of a Makeover?
Are You Mindful or Meh When It Comes to Love?
9 Ways to Strengthen Your Bond
8 Valentine's Day Ideas for Every Day
6 Valentine's Day Relationship Resolutions
Brand-new
Females
Males
Children
Merchandise & Gifts
Acts of Joy
Purchase
· Take care of yourself
Personal relationships
Way of life
Employment
Science and technology
Exercising
The use of technology
Attitude
#HappinessActions
Prizes
Includes a digital version
Our Audience
The Movement for Happiness
Frequently Asked Questions
General Terms and Conditions
Exchanges and returns
Place of residence
Who Are We?
Blog (news)
Make a theme purchase
How do I tell my boyfriend he hurt my feelings?
It's important to stay cool while deciding how to tell someone they've damaged your feelings. While it's tough not to get angry when you're frustrated, keeping your cool will improve your relationship in the long run. "Don't seize the chance to lash out andon them if they're laughing and making a joke out of something that has wounded your feelings," Masini advises. "This will simply expedite a battle. You want to express your feelings, but if you become offended or furious, you'll miss out on the opportunity to start a conversation."
Be specific instead. Express your injured sentiments gently rather than with fury by expressing the exact words they used that affected you. It's quite acceptable to be furious, but if you can avoid yelling at your partner, you might be able to get your message over more effectively.
How do I make my angry boyfriend happy?
B
A
The letter C
D is for
The letter E
The letter F
the letter G
a
I'm
J's
a
L's
the letter M
a
a
the letter P
Rifleman
a
T is for
You
a
Y
YES
the letter Z
Ahmedabad is a city in India.
Hyderabad is a city in India.
Bengluru is a place in Bengluru.
Chandigarh is a city in India.
Kolkata (India)
Mumbai is a city in India.
Chennai (India)
Pune is a city in India.
Delhi and the National Capital Region
The Times of Nashik
The Times of Aurangabad
The Times of Badlapur
From here, you can modify your city.
We deliver tailored news depending on the city you've chosen.
Modify your profile
My Experiences
Log off
The Economist
ShortsMoviesTV
Web Series: Bigg Boss
Visual StoriesVisual StoriesVisual StoriesVisual StoriesVisual StoriesVisual StoriesV
MusicEventsVideos
TheatrePhotosGaming
Fitness & Health
Parenting
Getting Pregnant is a term used to describe the process of becoming pregnant. First Year of Pregnancy Beyond the Toddler Ask the ExpertAsk the ExpertAsk the ExpertAsk the ExpertAsk the ExpertAs Videos
My adolescent blackmails me, threatening that if I don't let her do things her way, she won't confide in me.
Attractiveness
limoreli limoreli limoreli limoreli limoreli lim
Literature
Dishes
Food-related news
Excursions
Garden & Home
Occasions
In the spotlight
Sex & Love
Animals
The Delhi High Court has ordered that all stray dogs be fed and cared for in a humane manner.
Curry for the Soul
Consult an Expert
02:12 hours
Dr. Vani Kabir, a spiritual coach, shares her thoughts on love, relationships, and spirituality.
Breaking News
Advice on Relationships
7 ways to cheer up your partner when he's upset with you
How do I deal with a short tempered boyfriend?
There's one golden guideline to follow when it comes to defusing a tense situation caused by your irritable boyfriend: stop speaking before he needs to inform you himself. That's all there is to it. He is incapable of arguing on his own. Please continue reading if you require a more comprehensive strategy. Help! My boyfriend and I are constantly arguing.
Nothing irritates a hot-tempered man more than a woman who never stops talking and never actually listens, but always wants to be heard. Her constant chatter only adds gasoline to a hot-tempered man's anger. If you can learn to control your tongue, you've already won 95% of the battle. (James 3:6 – 8) The tongue is the most dangerous weapon among the parts of our body, according to the Bible.
You can easily handle a hot-tempered man if you learn to control your mouth. Here are eight guidelines to follow in order to avoid high-stress situations altogether.
1. Keep your mouth shut. Be quiet and pay close attention to what is being stated. Never say, "I hear you," when you aren't paying attention. Let me repeat it again: never, ever, ever say, "I hear you." Hearing your boyfriend doesn't mean you're paying attention and absorbing what he's saying. A man who is both bright and irritable will pick up on your condescending reaction and get even more irritated.
2. Less is more in this case. When dealing with a hot-tempered male, less is usually better. Remember the old adage, "less is more." When you finally decide to speak, the less you say, the more successful your speech will be. The less you move your body and head, the less you have an attitude and the less frustrated you sound. The less you speak, the higher your chances of calming down an irritable man. Intimate Relationships: 2 Tips For Fighting Fairly
If you don't participate, who will he have to quarrel with? In general, once he senses you are not interacting but rather intently listening, he will ultimately quiet down. You will be in the driver's seat if you actually listen and let him scream and rave and get it off his chest. It's truly that simple…the solution is to perform the exact opposite of what you'd normally do.
3. You'll need a lot of power. Strength isn't measured by how loudly you speak or how much you respond. The ability to exert the restraint required to enable the MOYD (Man of Your Dreams) to cool down is a sign of strength. We know you want to say something, but doing so will put you in a no-win situation. Allow the wrath to pass you by by turning the other cheek.
How can I test my boyfriend loyalty?
Enlist the support of your friends and arrange for them to meet your partner. Observe his actions and characteristics as he converses with your buddies. Request that one of your friends become overly nice and casual with your partner and see his reaction. You don't have to go overboard; simply ask your friend to phone him and flirt with him. If he is in favor of the entire philandering, then he is undoubtedly unfaithful.
How do you know your boyfriend is cheating?
1. You'll notice that I'm paying more attention to your requirements than normal.
This is related to the cheater's guilt sentiments during the early phases of the affair. As the affair progresses, the public's interest will wane.
2. He buys you a lot of gifts.
These are "guilt gifts" that your partner buys because he or she feels bad about betraying you and thinks that showering you with gifts would make him or her feel better.
3. Conduct that gives you the uneasy impression that things isn't quite right.
Pay attention to your gut instincts if this happens. Ignoring them suggests you're trying to keep yourself from seeing the truth. You know your friend's habits, rituals, and attitudes better than anyone else, so be wary if they change.
4. Picks fights with you on a regular basis.
This gives you an excuse to get enraged and storm out of the house, giving you the opportunity to meet a lover. A cheater may do this as a result of his conflicted feelings about betraying you.
5. Talks about your relationship ending all the time when you fight or disagree.
"What would you do if our relationship ended?" or "If anything ever happened to us, I would always love you as a friend," your spouse says in general. These words could indicate that he or she has another lover in case your relationship breaks. Be wary if your lover makes these kinds of statements frequently.
6. Becomes irritable.
When he or she is leaving you, he or she appears upbeat and excited, but when you are nearby, he or she appears sad and depressed. If your partner is having a long-term affair, he or she will make every effort to maintain both relationships. Any issues that the cheater has in one relationship can easily bleed over into the next. It is unavoidable.
How To Capture His Heart And Make Him Fall For You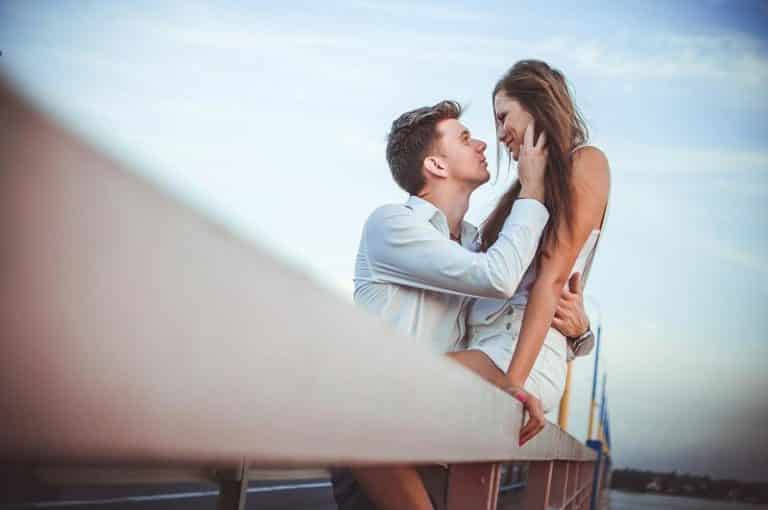 Here's what we've realized after so many years of experience as dating coaches:
It's really easy to make men fall for you once you know the "cheat code".
See, most women don't really know how men think, and why they act the way they do…
In fact, they go through their whole life never meeting the perfect guy who treats them right.
Don't let this be you!
We've taught thousands of girls around the world the special "cheat code" to a man's heart.
Once you learn the truth about how the male mind works, you can make any man fall in love with you.
Here's how it works:
There are special tricks you can use to target the "emotional triggers" inside his mind.
If you use them the right way, he will start to feel a deep desire for you, and forget about any other woman in his life…
The best part? These techniques are based on psychology, so they work on any man, no matter how old you are or what you look like.
To learn about these simple techniques, check out this free eBook NOW:
As women, we understand how you feel.
But no matter what other people say, always remember:
You are an AMAZING woman…
And you deserve an amazing man who loves you, respects you and treats you special.
So start using these special techniques today, and see how quickly men fall in love with you immediately!