How to Have the Conversation "I'm Ready to Get Engaged"
How long does it take a man to know he wants to marry you?
According to studies, the average North American guy takes 6-7 months to decide whether or not the person he is dating is marriage material.
Many people who have been in long-term unmarried relationships may be surprised by this low figure, which can occur for a variety of reasons.
Because of age, school, finances, or other hurdles, a couple may meet at an unfavorable time to marry, so they postpone marriage until a better time – even if the male has already decided he wants to marry his girlfriend later.
A man may put off proposing because he believes it is not socially appropriate to propose so soon, or because he is frightened of being rejected if he moves too quickly.
In other circumstances, someone may delay proposing because he is afraid of things not working out, whether as a result of active relationship conflict, disappointment in previous relationships, or witnessing other people's relationships end.
He may be hesitant to trust his desire to marry his partner at first, so he waits to see if the connection evolves.
Whatever the reason for the delay, men usually know whether or not they've discovered "the one" after roughly 6-7 months of continuous dating in ideal settings.
Unfortunately, some people come to the decision that they cannot picture themselves marrying their current spouse, but they may stay in the relationship for a long period to suit their personal wants.
If that's a possibility, it's critical to communicate clearly; it's better to realize you've been led on for years by someone who never saw it ending in marriage than it is to realize you've been led on for years by someone who never saw it ending in marriage.
How do I start a conversation with my boyfriend about marriage?
If getting right to the point makes you nervous, try starting a more general discussion about the subject. By the way, if you have a friend who recently got engaged, don't be scared to bring it up casually – speak about how old they are and how long they've been together before becoming engaged. You might be able to judge their interest in marriage or their emotions about marriage in general. If you suspect your boyfriend or girlfriend has bad feelings about marriage and want to avoid an awkward, straight chat, this is a smart choice.
What do guys look for in a woman they want to marry?
Emotional stability and maturity are frequently cited as one of the most desirable qualities in a possible partner by both men and women. When it comes to a potential marriage, men frequently fall victim to the cliché of valuing physical beauty. Instead, they seek a woman who is grounded and secure in herself. Maturity is also ranked third on women's lists of desirable qualities in a husband.
How To Capture His Heart And Make Him Fall For You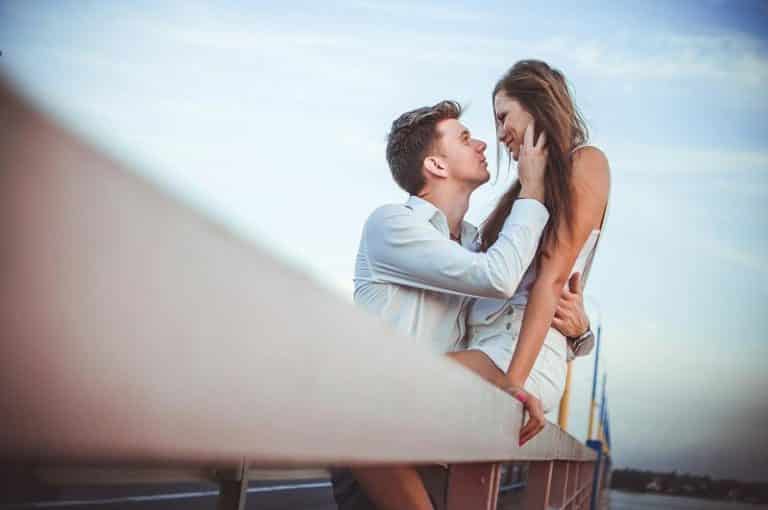 Here's what we've realized after so many years of experience as dating coaches:
It's really easy to make men fall for you once you know the "cheat code".
See, most women don't really know how men think, and why they act the way they do…
In fact, they go through their whole life never meeting the perfect guy who treats them right.
Don't let this be you!
We've taught thousands of girls around the world the special "cheat code" to a man's heart.
Once you learn the truth about how the male mind works, you can make any man fall in love with you.
Here's how it works:
There are special tricks you can use to target the "emotional triggers" inside his mind.
If you use them the right way, he will start to feel a deep desire for you, and forget about any other woman in his life…
The best part? These techniques are based on psychology, so they work on any man, no matter how old you are or what you look like.
To learn about these simple techniques, check out this free eBook NOW:
As women, we understand how you feel.
But no matter what other people say, always remember:
You are an AMAZING woman…
And you deserve an amazing man who loves you, respects you and treats you special.
So start using these special techniques today, and see how quickly men fall in love with you immediately!
---
More FlirtSavvy Articles
Your boyfriend or girlfriend has expressed their want to end their relationship with you and no longer be romantically involved with you. You probably came on this page by looking for information on how to get your ex back or viewing one of my YouTube videos. You probably read or heard to me propose the No Contact Rule when you went to war to get your ex back. No contact with your ex, on the other hand, may have struck…