It might be difficult to maintain a relationship with a man who suffers from depression while also protecting your own mental health. The experience is similar to dating someone who does not have a mental condition, but there are specific concerns that are more likely to occur.
You may help the man you love without jeopardizing the relationship or your mental well-being by identifying these concerns and knowing how to respond.
What does a person do when he is depressed?
Learn about the signs and symptoms of depression. Sadness, weeping, emptiness, or a sense of hopelessness are examples. Even over little issues, angry outbursts, impatience, or frustration might occur. Most or all typical activities, such as sex, hobbies, or sports, lose their appeal or enjoyment.
Can depression ruin your marriage?
Mental health is vital for everyone, not only those who have been diagnosed with mental illness. Self-care and making healthy lifestyle choices are beneficial to general health and something you and your partner can do together.
In treatment, you and your spouse will learn healthy habits that you may both adopt in your daily life. Take up a workout program that both of you can accomplish, for example. Alternatively, establish a daily commitment to meditation. Prepare nutritious meals together, and if it pertains to you, reduce your alcohol consumption and seek out healthier ways to unwind and relax.
Depression does not have to be the end of your relationship. It's a long-term mental disorder that you can learn to manage. Whether you or your partner is depressed, your relationship will suffer or perhaps dissolve if you do not get treatment and communicate about it. Get a diagnosis, receive treatment, continue counseling, and work together to develop healthy lifestyle choices. Above all, be honest with each other about how you feel and what you require in your marriage.
What are 4 major causes of depression?
Depression isn't a disease that has a single cause. It can occur for a variety of causes and can be triggered by a variety of factors. Depression isn't usually treated fast or abruptly. Instead, it takes time to develop and might result in a "downward spiral."
1. Your ancestors. Though there are no specific genes that may be linked to depression, if someone in your family has been depressed, you are more likely to be depressed as well. Whether this link is attributable to learned behavior or biology is still up for debate.
2. Illness and medical problems. Physical ailments or injuries can have a major impact on your mental health. Depression can be caused by chronic health problems, long-term health problems, or physical health problems that radically alter your lifestyle. Your doctors will often recognize this and may even include mental health treatment in your overall treatment plan. Brain, hormone, menstrual cycle, or menopause issues, low blood sugar, or sleep disorders can all have a big impact.
Medication, narcotics, and alcohol are three of the most common causes of death. Many drugs have the terrible side effect of depression as a side effect. If you become depressed after starting a new prescription or treatment, look into the possible side effects or consult your doctor. They might be able to offer you a better option. In addition, recreational drug and alcohol use can contribute to or exacerbate depression. While they may appear to alleviate depression symptoms at first, they will eventually make you feel worse.
4. Individuality. Some persons and personalities are simply more prone to depression than others. People who keep their anxieties and tension inside, have low self-esteem, are perfectionists, and are sensitive to criticism, for example, are more prone to be sad.
How To Capture His Heart And Make Him Fall For You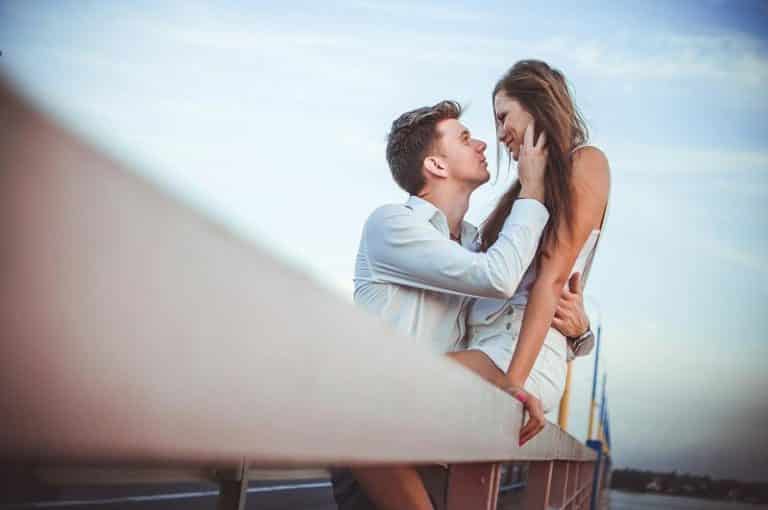 Here's what we've realized after so many years of experience as dating coaches:
It's really easy to make men fall for you once you know the "cheat code".
See, most women don't really know how men think, and why they act the way they do…
In fact, they go through their whole life never meeting the perfect guy who treats them right.
Don't let this be you!
We've taught thousands of girls around the world the special "cheat code" to a man's heart.
Once you learn the truth about how the male mind works, you can make any man fall in love with you.
Here's how it works:
There are special tricks you can use to target the "emotional triggers" inside his mind.
If you use them the right way, he will start to feel a deep desire for you, and forget about any other woman in his life…
The best part? These techniques are based on psychology, so they work on any man, no matter how old you are or what you look like.
To learn about these simple techniques, check out this free eBook NOW:
As women, we understand how you feel.
But no matter what other people say, always remember:
You are an AMAZING woman…
And you deserve an amazing man who loves you, respects you and treats you special.
So start using these special techniques today, and see how quickly men fall in love with you immediately!
---
More FlirtSavvy Articles
Your boyfriend or girlfriend has expressed their want to end their relationship with you and no longer be romantically involved with you. You probably came on this page by looking for information on how to get your ex back or viewing one of my YouTube videos. You probably read or heard to me propose the No Contact Rule when you went to war to get your ex back. No contact with your ex, on the other hand, may have struck…