Imagine your guy's delight when he sees you wearing nothing but his t-shirt, which is a tad large on you. I'd say this is the most comfortable way to wear anything naughty to bed. A basic choice would be a checkered shirt. Unless it's the shirt he planned to wear the next day, you can't go wrong.
What does a girl wear to bed?
What do you put on every night before going to bed? Have you considered how it affects your sleep?
What we wear to bed is a matter of personal taste, but it's not always something we think about. It usually relies on the temperature of your home, the amount of comfort in your sleeping quarters, whether you're sleeping alone or with another person, and a variety of other circumstances.
And the phrase "pajamas" has become imprecise, referring to whatever we put on in bed, from underwear to sweatpants to a full nightgown. In that spirit, we've decided to investigate four common pajamas and see how they might effect sleep.
Undergarments. While we don't know many women who would gladly wear a bra to bed, underpants, socks, and even undershirts are some of the most typical items worn by women to bed. The main influence that underwear has on sleep is temperature regulation.
Because they can be readily added or removed as needed, undergarments are an excellent clothing option for these sleepers whose temperature swings frequently during the night. If you go this route, make sure you wear loose-fitting clothing to bed, as tight-fitting clothing might cause circulation issues and lower melatonin levels.
Nightgowns. Nightgowns and entire pajama sets will keep you warm and toasty all night long if you're a cold sleeper. While you would think that this was a style that died out in the 1970s, research shows that roughly a third of people still sleep in nightgowns.
However, if you're going to wear a nightgown, make sure it's made of a natural, lightweight fabric like cotton so that your skin can breathe at night. Cotton clothing is also less prone to irritate and produce rashes on the skin, especially if it's a looser fit.
Onesies. Did you know that onesies were originally designed for adults before becoming popular among children? That's because, in addition to keeping your toes toasty, onesies kept pests out of people's pajamas.
Onesies, on the other hand, are a terrific choice for babies nowadays because they're safe, simple, and comfortable. Furthermore, they are incredibly practical for parents of tiny infants who require frequent diaper changes. The ease with which they may be removed and replaced may actually aid parents in returning to sleep faster, therefore increasing their sleep.
Suit For A Birthday We've all heard about how clothing can impair sleep, but what about when you don't have any? Many people prefer to remove all of their clothes before going to bed because it frees them from tangled clothing, helps them regulate their body temperature, and improves blood circulation.
Your body may also generate more growth hormones and melatonin, which can have anti-aging effects, as a result of all of these things contributing to a better night's sleep. Sleeping naked has also been shown to alleviate stress and boost confidence.
Consider how you slept the night before and what you were wearing the next time you crawl into bed. A simple clothing change could mean the difference between long-term insomnia and a good night's sleep.
What do most teenage guys wear to bed?
A typical outfit for a teenage boy includes a t-shirt and shorts with a drawstring that have some stretch. Here are the 5 most popular sleepwear alternatives for teen guys…
Loose Boxers
Many youngsters wear it since it isn't too tight around the crotch area and allows for some airflow.
You can wear a t-shirt, long sleeve, or go shirtless depending on the weather.
If you're looking for a certain pair of boxers, try searching online for "boxer shorts" and you'll likely come across a wide range of options that most boys enjoy!
Pajama Shorts and a T-Shirt
Shorts that you'd wear on a regular basis aren't going to cut it here. You don't want to spend the entire night in cargo shorts material.
Pajama shorts or cotton shorts are among of the best bedtime outfits for teenage boys!
They provide a lot of breathability while remaining loose and covering your legs practically up to your knees.
If boxers are a little too short for you, this is a great alternative for your sleepwear.
Sweat Pants and a Shirt
Long sweatpants and a long-sleeved shirt will be your go-to outfit for staying warm during the winter months.
Boxers and shorts aren't going to cut it. You'll need something that can hide some heat while still providing enough of space in the places you need it most!
Sweat Shorts (Shirtless)
As an adolescent, this was my favorite bedtime outfit… just a pair of sweat shorts and nothing else!
Sweat shorts have become extremely popular, particularly among young males. They're a little loose and elastic, but they'll keep your bottom half warm.
These are suitable for both the summer and winter seasons (although you might need a shirt in the winter).
They're snug enough around the waist to keep your package from flying all over the place. They're also loose enough everywhere else to give you a little more room to move around while you sleep.
Breathable Jersey Shorts
Jersey shorts are something you've probably seen another adolescent boy wear… and for good cause!
They're perhaps the most breathable apparel on the earth, featuring microscopic openings that enable air to circulate.
They're so light that you'll almost forget you're wearing them. It's the equivalent of sleeping naked but not actually sleeping naked.
Jersey shorts are also very inexpensive, making them a good investment for any teenage boy's budget.
Now that you know the most typical bedtime attire for teenage boys, let's look at some often asked questions…
What clothes turn a girl on?
We've all heard about the tuxedo effect, and it's true. The universal path to a woman's heart is a well-fitted suit. Dressing up makes a statement and can draw attention to yourself. Date night is the ideal occasion to try on a good suit if you're in a relationship or on your first date. Fitted suits are also ideal for making a lasting impact on her that will make her remark "wow." Clothing fit is quite crucial. Women will be turned off by baggy apparel, whereas a good fit will highlight your body and best features, impressing women from the first glance.
Do guys really like long hair?
For millennia, luscious locks brimming with life have been a striking hallmark of coveted ladies. When males are asked to rate the qualities of the opposite sex that they find most beautiful, well-kept manes consistently top the list. Long hair does, in fact, elicit a primitive, instinctive response in men. Long hair has a role in evolutionary terms. Here's why your partner can't seem to take his hands off your tresses.
Men are built to look for specific physical characteristics in women. Large eyes, pouty lips, child-bearing hips, and, of course, long hair are among them! A woman's genetic code is represented by her hair; if it's voluminous, thick, long, and attractive, chances are she has genes worth repeating. The ability of a lady to grow healthy locks denotes her virileness and strength.
Of course, there are exceptions, but in general, longer hair is associated with youth, whereas short, severe styles are associated with aging. Flowing locks are common among girls and women on the verge of puberty.
Despite the fact that men used to have their own unruly locks, men and women are drawn to each other mostly because of their differences. Men are drawn to feminine characteristics because they are unique and not masculine. Nothing says "feminine" like a head of long hair. Mermaids, Disney princesses, and Renaissance paintings all feature women with long, flowing hair. Your long hair appeals to men for the same reason that high heels and gowns do: it appears feminine.
Long hair gives the wearer a lot more options than short hair. Your hair can be styled in a variety of ways: straight and silky, wild and wavy, half-up, half-down, pinned, braided — the possibilities are unlimited. This adaptability appeals to males. Experimenting with your style conveys a sense of adventure and anticipation. Hairstyles that are significantly different appeal to guys since they are visual creatures.
Long hair is difficult to maintain. Our hair can be damaged by heat styling, weather conditions, and our lifestyles. As a result, having long, healthy hair denotes a level of dedication and responsibility, both of which are attractive to the other sex.
Long hair is a sort of art in and of itself. Have you ever seen a well-kept mane flowing in the breeze in the summer? These visual clues are built into the DNA of men. Hair serves as a frame to highlight the owner's beauty.
Is it healthier to sleep naked?
Oxytocin. Do you share a bed with someone? Sleeping naked together could help you obtain a better night's sleep by lowering your stress and anxiety levels. Adults' skin-to-skin contact can raise oxytocin levels, the "love hormone."
Increased oxytocin levels can help you feel less stressed. It might also strengthen your bond with your lover.
Bonds that are stronger. Sleeping naked together can keep your relationship strong by keeping you connected. When couples first meet, they tend to have higher oxytocin levels than those who stay together. This is likely due to the hormone's ability to build the emotional bond.
Oxytocin levels are higher in long-term couples with solid relationships.
Fertility. Sleeping naked may help people with testicles enhance their reproductive health. Tight-fitting underwear reduces sperm count and concentration. This is perhaps due to the fact that it warms the testicles. Testicles get an opportunity to chill down by sleeping sans underpants.
Sleeping naked is helpful for your emotional well-being regardless of your gender or relationship situation. It can also help you have a better relationship with yourself. Spending time naked can help you enhance your body image, self-esteem, and general happiness.
How To Capture His Heart And Make Him Fall For You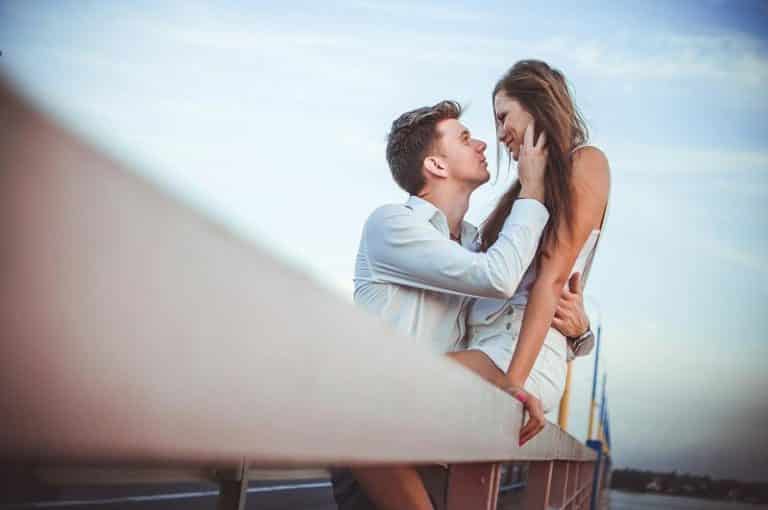 Here's what we've realized after so many years of experience as dating coaches:
It's really easy to make men fall for you once you know the "cheat code".
See, most women don't really know how men think, and why they act the way they do…
In fact, they go through their whole life never meeting the perfect guy who treats them right.
Don't let this be you!
We've taught thousands of girls around the world the special "cheat code" to a man's heart.
Once you learn the truth about how the male mind works, you can make any man fall in love with you.
Here's how it works:
There are special tricks you can use to target the "emotional triggers" inside his mind.
If you use them the right way, he will start to feel a deep desire for you, and forget about any other woman in his life…
The best part? These techniques are based on psychology, so they work on any man, no matter how old you are or what you look like.
To learn about these simple techniques, check out this free eBook NOW:
As women, we understand how you feel.
But no matter what other people say, always remember:
You are an AMAZING woman…
And you deserve an amazing man who loves you, respects you and treats you special.
So start using these special techniques today, and see how quickly men fall in love with you immediately!
---
More FlirtSavvy Articles
Your boyfriend or girlfriend has expressed their want to end their relationship with you and no longer be romantically involved with you. You probably came on this page by looking for information on how to get your ex back or viewing one of my YouTube videos. You probably read or heard to me propose the No Contact Rule when you went to war to get your ex back. No contact with your ex, on the other hand, may have struck…