1. Would you rather have a date at home or out?
2. Do you prefer to up early or remain up late?
3. Would you rather seek assistance or figure it out on your own?
4. Would you rather be wealthy and well-known, or simply wealthy?
5. Do you prefer to spend the day indoors or outdoors?
6. Would you prefer to watch a comedy or a horror film?
7. Would you rather lose your hearing capacity or your ability to walk?
8. Would you want to adopt a vow of silence or a vow of celibacy?
9. Would you prefer stay at home or go to a pub, a club, or a house party?
10. Would you rather have no SO for the rest of your life or be in a horrible relationship for the rest of your life?
11. Would you rather be happy and content but do little, or never be satisfied but accomplish a lot?
12. Would you like to dine in a posh, expensive restaurant or in a more casual setting with equally outstanding food?
13. Would you rather spend $5,000 on a vacation or on a tangible item such as a television?
14. Do you prefer to dress in comfy or attractive clothes?
15. If the money is equal, would you prefer work in an office doing paperwork or outside building something?
16. Would you rather be a tutor for underprivileged children or volunteer at a homeless shelter?
17. Would you rather be the boss of a bad-at-work store or one of the bad-at-work employees?
18. Would you like to be the sole ruler of a small country or a great politician among many others in a large, powerful country?
19. Would you rather work a profession that is morally problematic but pays well or a career that benefits a lot of people but pays poorly?
20. Would you rather go a week without showering or brushing your teeth?
21. Would you rather have a jealous SO wait on you hand and foot or split tasks 50/50 with a trusting SO?
Would you rather questions to flirt?
You want flirting would you rather questions that are appropriate for every circumstance, regardless of your relationship status with the lovely lady with whom you're conversing. Take a look at this collection of the best would you rather questions that always charm the ladies for those perfect inquiries that always hit the point.
What would you rather questions for couples?
These would you rather relationship questions can help you learn more about your partner's perspective on your relationship.
Would you rather yell at each other or be silent with one other?
Would you rather have the same fight every time or a variety of fights?
Would you rather reveal the truth and damage your partner, or lie and avoid hurting him or her?
Would you rather that your parents dislike your relationship or that your friends dislike your boyfriend?
Would you like to keep our lives as they are or change some aspects of our lives?
Would you rather have a stable happy marriage for the next ten years or a volatile marriage for the next 30?
Do you prefer to do something nice for your lover or purchase something nice for them?
Would you rather have a wonderful relationship with a few flaws in the bedroom or a bad relationship with a lot of flaws in the bedroom?
What do you talk about with BAE?
What's one thing most people don't know about you that you wish they did?
Which decision in your life would you change if you could, and why?
What is one thing you wish you had been taught before learning the hard way?
What kind of music do you like listening to?
Did you realize that your musical preferences reveal a lot about your character? Adrian North, Ph.D., a music psychology expert, did a study with almost 36,000 people to see if music tastes can predict personality. A nice technique to identify mutual interests is to have a talk about your favorite style of music.
What's your favorite drink?
I was born and raised in Belgium, a country known for its chocolate, waffles, and breweries. I also enjoy ordering a nice chilled beer with my friends when we go out. Belgian beers, notably Stella, Duvel, Lambic, and a variety of others. Check out Dave Jensen's 'A Guide to Belgian Beer Styles' if you want to learn more about Belgian beers.
What are your favorite questions to ask a guy?
Do you have any recommendations for good questions to ask a person you like? Do you know how to strike up a conversation with someone you've just met and want to learn more about? If that's the case, we'd love to hear from you. Please feel free to provide a proposal in the section below. The finest questions will be included in the next version of this article.
How can I test my boyfriend loyalty?
Enlist the support of your friends and arrange for them to meet your partner. Observe his actions and characteristics as he converses with your buddies. Request that one of your friends become overly nice and casual with your partner and see his reaction. You don't have to go overboard; simply ask your friend to phone him and flirt with him. If he is in favor of the entire philandering, then he is undoubtedly unfaithful.
How can I test my boyfriend over text?
While messages aren't quite a window into your significant other's soul, they can reveal a lot about what's going on in his or her mind (or heart). Here are 16 signs that your boyfriend is falling in love with you… or has already fallen in love with you.
You find yourself talking to them constantly about anything and everything.
It makes no difference what the subject is. They follow up with you as if it were a commitment. Long texts, short texts, sweet texts, random texts, haphazard texts, and romantic texts are all included. You should be receiving a lot of communication on a regular basis. Because they like—no, love—you, they'll want to keep talking to you.
What would you rather do hard questions?
For a year, would you rather have supper alone or shower at a public gym?
Have your parents accidently walked in on you while you were doing it, or have you unintentionally walked in on them while they were doing it?
Fart during a presentation or snort while laughing over a fantastic first date?
Have you ever had a full battery on your phone or a full tank of gas in your car?
What are the romantic questions for couples?
Do you believe that physical touch is an important aspect of romance? Furthermore, which gestures do you find particularly romantic?
Do you think any of our friends have a wonderful relationship? Should we follow in their footsteps?
Where would you spend a night out if you had the choice? Is it a fine dining establishment? What about a stroll through the park? Is there going to be a concert? Or perhaps you'd rather we stayed at home and prepared something delicious together?
What would be the first thing you'd want us to do together if we had all the money in the world?
Do you believe you've learned everything there is to know about me? Would you like to ask me anything at all?
What would you say it's like to be in love? Is there anything in particular that you're experiencing?
What cuisine would you select if you could only eat for the rest of your life?
Have you had consistent feelings about partnerships throughout your life? Are there any unexpected disclosures that you didn't see coming?
Do you have any cultural or family traditions that you'd like me to follow as well?
Do you consider yourself to be a jealous person? Is it possible that I'm a jealous person? What are your thoughts on jealousy in general?
Do you believe I handle my anger in a healthy manner? What are your methods for dealing with rage?
Do you think some aspects of our relationship should be kept private (i.e., not shared with friends or family)?
What are your thoughts on cliche films or films that are extremely cheesy? Would you like to watch one with me?
Are you interested in any historical periods? Would you like us to go to a fair or discuss this topic with you?
Are you okay with correcting flaws in our relationship, even if it takes a long time?
Do you think we have a relationship similar to your parents'? Is this a positive or negative thing?
Are flowers, chocolate, and gifts something you'd like to receive more frequently than on Valentine's Day and birthdays?
Do you enjoy spending time with my friends? When we're among other people, do you feel like you're my top priority?
Would you perceive me in a different way if I did something unique for you?
What is the most significant relationship lesson you learned from your parents?
What are your thoughts on us starting a business together? Do you want to be an entrepreneur?
Did any past significant other have an affect on you before we started dating?
How To Capture His Heart And Make Him Fall For You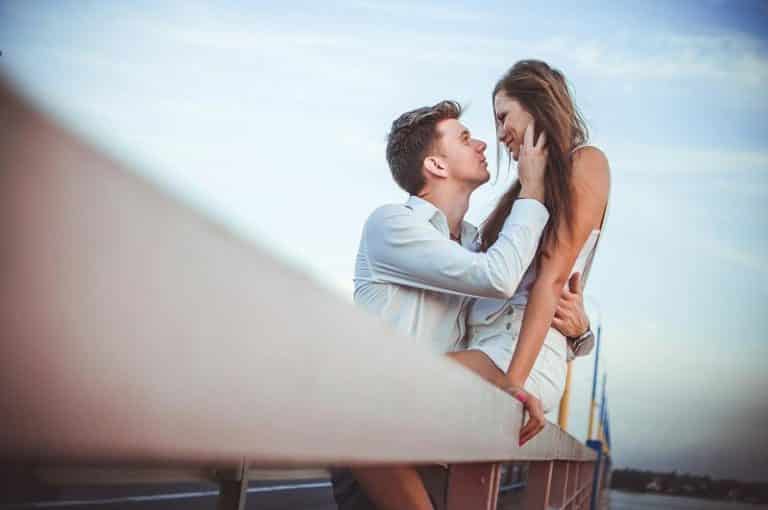 Here's what we've realized after so many years of experience as dating coaches:
It's really easy to make men fall for you once you know the "cheat code".
See, most women don't really know how men think, and why they act the way they do…
In fact, they go through their whole life never meeting the perfect guy who treats them right.
Don't let this be you!
We've taught thousands of girls around the world the special "cheat code" to a man's heart.
Once you learn the truth about how the male mind works, you can make any man fall in love with you.
Here's how it works:
There are special tricks you can use to target the "emotional triggers" inside his mind.
If you use them the right way, he will start to feel a deep desire for you, and forget about any other woman in his life…
The best part? These techniques are based on psychology, so they work on any man, no matter how old you are or what you look like.
To learn about these simple techniques, check out this free eBook NOW:
As women, we understand how you feel.
But no matter what other people say, always remember:
You are an AMAZING woman…
And you deserve an amazing man who loves you, respects you and treats you special.
So start using these special techniques today, and see how quickly men fall in love with you immediately!
---
More FlirtSavvy Articles
Your boyfriend or girlfriend has expressed their want to end their relationship with you and no longer be romantically involved with you. You probably came on this page by looking for information on how to get your ex back or viewing one of my YouTube videos. You probably read or heard to me propose the No Contact Rule when you went to war to get your ex back. No contact with your ex, on the other hand, may have struck…