When a man asks you to be exclusive, he's ready to take your relationship to the next level. He's coming forward and asking you to be his girlfriend or serious relationship by suggesting this. So you can say goodbye to all those Tinder boys who have been texting you because you now have a boyfriend!
If a guy wants to be exclusive right away, he might not say so. He can question whether you're seeing anybody else or make romantic gestures to make you feel like your relationship is actually special to him. But if he simply approaches you and says he wants to make you his and that it's time to cuff you, you know what that means.
How long does it take a guy to want to be exclusive?
So you've discovered someone you like on Hinge, gone on a few dates with them, and you're falling for them… now what? So, it appears that you two will be an official couple very soon: According to a new survey, after four weeks of dating, the majority of couples become exclusive. Not to set a timer for anything, but it could be worth remembering.
According to a Google Consumer Study conducted by Mic, it takes an average of six dates to become exclusive and nine dates to call yourself a couple. Mic discovered that 45.2 percent of the 3,058 people who took part in the poll claimed they had been dating their partner for less than a month before having the exclusivity chat, while 28 percent said it took them one to two months to become exclusive. They also did some math and calculated that couples had only spent about 24 hours together after six (very short, non-sleepover) dates. Isn't that quick? That's precisely what Mic was thinking. They attribute this quick exclusivity to how quickly couples become intimate (sleeping together after only 3.53 dates) and how frequently they text each other.
Does exclusive mean boyfriend?
Exclusive dating is a modern dating standard that is employed by people who are unsure about commitment but don't want to miss out on something special. So, just because you're dating someone exclusively doesn't mean you're in a committed relationship with them.
Many individuals confuse exclusive dating with being in a committed relationship, but the two are not the same. Exclusive dating entails not dating anybody else, and it's more of a test than a full commitment. If you're comparing dating exclusively to dating in a partnership, the former is still testing the waters, whilst the latter has committed after testing the waters.
Couples that are dating exclusively continue to screen each other, rather than every other potential suitor who comes their way. Dating exclusively is the first step toward a serious committed relationship, implying that you see yourselves in a future together (unless something goes wrong). Even if you're in the exclusive dating period, you may have backup persons who can be called to the fore if the relationship doesn't work out.
Hopefully, you now understand what exclusive dating entails. Maybe the only thing that isn't apparent is how you'll introduce this individual to an old buddy if you run into them. Partner? No, that's a little too formal. No, that's too casual. It's a date!
Does exclusivity mean relationship?
A committed relationship is referred to as an exclusive relationship. If you're in an exclusive relationship, you don't see anybody else outside of the partnership, whether formally or informally. This article's definition of an exclusive relationship might be used if you're looking for a definition of an exclusive relationship. The definition of an exclusive relationship stated in this article is at the very top of the page, as most people would define it: "You and your partner are in an exclusive relationship if you aren't dating anybody else." Another technique to find the meaning of an exclusive connection is to pair the definition of the word with the definition of the relationship "When it comes to the definition and context of a romantic relationship, "exclusive" comes to mind. You and your partner can discuss your personal definition of an exclusive relationship to ensure that you and your partner are on the same page. Once you've entered an exclusive relationship, there are several stages to go through. Regardless of relationship stages, if you are ready to be exclusive and have started a relationship by asking someone to be your partner or saying yes to someone who has asked you to be their partner, you are in an exclusive relationship.
If you're ready to be exclusive, dating exclusively means you're formally dating someone. You are in a committed relationship and are not looking to date anybody else, regardless of your relationship stage. Most likely, you have removed your dating profile from dating apps and online dating sites. If someone asks you to be their partner and you say yes, or if you ask them to be your partner and they say yes, you are dating exclusively. Everything should be on the table, and you and the person you're seeing should know where each other stand on exclusivity and other similar problems, as relationship advice or dating advice will frequently advise. If you're in a relationship with someone, it's likely that you'd be wounded if you accidentally came across a dating profile, dating app, or dating site with them on it. You must inform the other person, and you must be honest with yourself, if you are not ready to be exclusive.
An exclusive relationship will mean the same thing to a guy as it does to anyone else. Being exclusive is being faithful and committed to a relationship that you do not intend to leave. You are not exclusive yet if you are thinking about first date ideas, second date ideas, or even third date ideas and have not asked the other person to be your partner or accepted an invitation to be theirs. When you ask the other person to be your partner or vice versa, you are expressing exclusivity.
Yes. Being in an exclusive relationship is referred to as being exclusive. Someone who isn't ready to be exclusive must communicate. Furthermore, if they want to have an open relationship, they must communicate about it. You must ensure that you and your partner or spouse are on the same page. You don't want to find out that someone you're seeing is using a dating app or has a profile on a dating site. This is why it's critical to discuss your dating stage and whether you're ready to be exclusive or not at a given time in your relationship. For example, say you met nine months ago through a matched dating profile on a dating app, and you've been going out on dates and seeing one other regularly ever since, but you haven't defined your relationship yet. In that scenario, it's probably time to have a conversation about it. You want to avoid any misunderstandings on both sides and treat each other with respect.
Take things easy is a typical piece of dating or relationship advice. It's thrilling to start a new relationship, but it's also crucial to keep things moving at a healthy pace. According to several experts, you should get to know someone for at least two months before engaging into an exclusive relationship with them. This period of time is frequently recommended by those who provide dating or relationship advise since it allows you to get to know the person you're seeing. Even if you have an instant connection with someone, the truth is that you do not know them if you have only met them. This is true for persons who met through online dating services, dating apps, or in person. You will notice several relationship stages after you start dating formally and are in a committed relationship. A counselor can assist you with dating counseling, relationship guidance, or any other concerns concerning your love life. Let's say you're looking for "exclusive dating tips," "dating relationships am I ready to be exclusive," or something along those lines. In that scenario, speaking with a counselor who can help you work through your dating-related ideas may be beneficial. A counselor or therapist can assist you in resolving issues relating to relationships or any other aspect of your life. Don't be hesitant to contact out if you require assistance or simply want to talk to someone. Whether you meet someone online or chat with a counselor in your area, you can gain confidence in your dating or other endeavors, and you can obtain the help you need.
How long until a guy asks you to be his girlfriend?
If you believe they do, you're in the ideal mindset to approach the exclusivity discussion. If you're not sure, you should probably figure out why before you start thinking about getting married.
You can also tell your friends about them and see how they react. Your pals will be able to tell if they cringe when you refer to them as your boyfriend or girlfriend based on how they act around you. Because you'll most likely be wearing the rose-tinted spectacles of a new romance, they'll have a more objective perspective.
"Quite often, our sentiments mislead us, and we don't know if someone is into us," Stott explained. "People will say things like, 'Oh, we've seen the way he looks at you, he's certainly interested.'"
As a general rule, two months is a good amount of time to bring up the subject. However, because each relationship is unique, if it feels right early, go for it. If it still doesn't feel right, there are a few things you may do to prepare yourself for the conversation.
Can you be exclusive without dating?
Is he a boyfriend of yours? No, but we do have an exclusivity agreement. We're just going with the flow and seeing where it takes us.
He isn't ready to be your boyfriend, but he isn't interested in dating anybody else. If you aren't readily attached, this may work for you. But, let's face it, most of us develop attachments.
The issue with deciding to be exclusive with a guy who isn't your boyfriend is that you've eliminated all other possibilities. For a maybe, you've given him all the benefits of a boyfriend.
Because you're not dating anyone else, you both feel protected. As a result, you both settle into a comfortable routine.
Comfort zones aren't conducive to growth. You can date and keep your choices open just as readily.
After the relationship and commitment have been established, you might agree to be exclusive. It occurs when he's demonstrated how he can and will treat you, as well as his commitment to invest over time and regularly.
How do you tell if a guy wants you to be his girlfriend?
He Wants To Make You His Girlfriend: 7 Signs
He Is Trying To Make You His Girlfriend. Here Are 7 Signs He Is Trying To Make You His Girlfriend. He's attempting to learn more about you. There are inside jokes. There were a lot of compliments. He divulges information about himself. He is guardian of you. He wants to make an impression on you. I'm curious about your romantic life.
How do you tell if the guy is serious about you?
That's not to suggest we're lying about who we are; rather, we want to present ourselves in the greatest light possible.
When things get more real, you let down your guard and reveal your true self.
Perhaps he's witnessed you throwing a tantrum after being reprimanded by your employer, or perhaps he's witnessed you having a panic attack or crying over something, or perhaps you've had your first true quarrel.
That's not to argue that comforting someone who has had a difficult day is heroic or unusual, but it does demonstrate that you can be honest with each other.
When you're both happy and on your best behavior, it's easy to date someone and enjoy everything…
When real life events occur, real emotions arise, and life becomes a little more complicated, you can see how people truly feel.
If he didn't care, he wouldn't stay through the unpleasant parts; the parts that aren't part of the 'dream girlfriend' fantasy that so many guys have.
He cares about you and is committed to your relationship, and his acceptance and love for the real you says it all.
What is the difference between dating and being exclusive?
Casual dating is the stage of dating where you have the most flexibility. When you're casually dating, it's possible that you'll be seeing other people. You're still using your dating apps to meet new people, match and message them, and go on first dates, second dates, and third dates. You should anticipate your dates to be casually dating as well when you're casually dating; it's all part of the fun of meeting new people.
When you both decide after a few dates that you'd prefer to see each other exclusively, dating goes from casual to exclusive. While there are no hard and fast rules for what exclusive dating means to you—each couple can set their own boundaries—there are some broad guidelines that will help you understand what exclusive dating entails.
Because it functions as a holding space, this is the most difficult phase to identify. Consider exclusive dating to be the time between casual dating and being in a committed relationship. Things you do: date one person exclusively, get to know them better, meet their friends, put your dating app activities on hold, and agree that you won't date anybody else. Things you haven't done yet: call each other boyfriend/girlfriend, go on holidays together, and commit to going to events together that are more than a few weeks out, such as weddings or concerts.
Exclusive dating is akin to a test run for a relationship. It's the time when you get to know someone's likes, dislikes, ambitions, dreams, objectives, and plans for the future. If you both like getting to know each other and spending time with each other during the exclusive dating phase, the relationship phase will most certainly follow. Just make sure it's something both of you desire.
How To Capture His Heart And Make Him Fall For You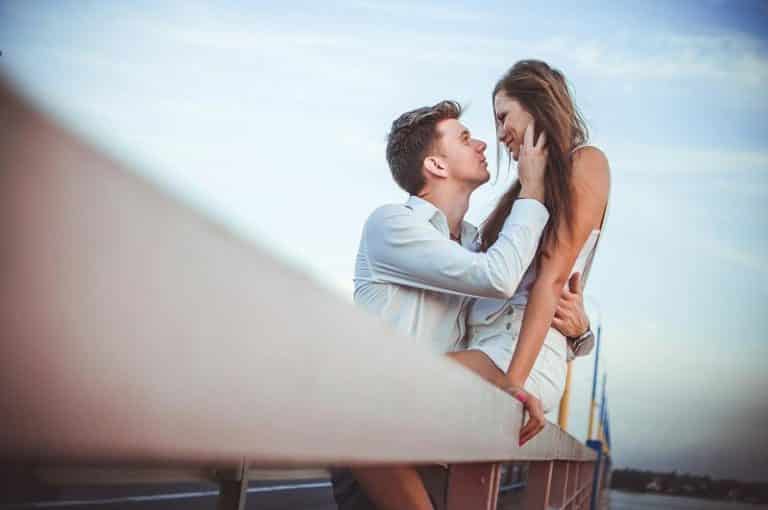 Here's what we've realized after so many years of experience as dating coaches:
It's really easy to make men fall for you once you know the "cheat code".
See, most women don't really know how men think, and why they act the way they do…
In fact, they go through their whole life never meeting the perfect guy who treats them right.
Don't let this be you!
We've taught thousands of girls around the world the special "cheat code" to a man's heart.
Once you learn the truth about how the male mind works, you can make any man fall in love with you.
Here's how it works:
There are special tricks you can use to target the "emotional triggers" inside his mind.
If you use them the right way, he will start to feel a deep desire for you, and forget about any other woman in his life…
The best part? These techniques are based on psychology, so they work on any man, no matter how old you are or what you look like.
To learn about these simple techniques, check out this free eBook NOW:
As women, we understand how you feel.
But no matter what other people say, always remember:
You are an AMAZING woman…
And you deserve an amazing man who loves you, respects you and treats you special.
So start using these special techniques today, and see how quickly men fall in love with you immediately!
---
More FlirtSavvy Articles
Your boyfriend or girlfriend has expressed their want to end their relationship with you and no longer be romantically involved with you. You probably came on this page by looking for information on how to get your ex back or viewing one of my YouTube videos. You probably read or heard to me propose the No Contact Rule when you went to war to get your ex back. No contact with your ex, on the other hand, may have struck…