To begin, keep in mind that BDSM is a spectrum, so what dominance looks like for you may be very different from what dominance looks like for others.
In general, dominating your partner might involve anything from simply restricting them to edging them with a cock ring—and anything in between. So don't assume you have to push yourself too hard or too fast right away.
Another thing to consider before lacing up your new leather bodysuit is how you feel about taking on the dom position. It's not for everyone, so if the concept doesn't appeal to you, that's fine.
How do you become a dom in a relationship?
Dominance is a relationship in which one partner has authority over the other and wields power and control over the submissive. Some partners prefer to assert dominance in the relationship all of the time, while others prefer to play these roles only during dreams. Trust, respect, honesty, equality, communication, and consent are the foundations of healthy dominance in a partnership. Regardless of who has power in the relationship, a BDSM relationship and any behaviors should always be consensual. A healthy BDSM relationship will create rules and boundaries ahead of time that are followed and respected by both the dominant and submissive parties. A dominant/submissive relationship is based on reciprocal enjoyment, with the submissive freely surrendering power and control to the dominant. These terms should be agreed upon by both partners in the relationship, and consent should always be given and respected. Stop doing anything if neither person in the relationship feels secure or comfortable doing it. Safe words are always used in healthy dominant/submissive relationships, and they are always respected when their safe word is used.
Consent, or the lack thereof, is what determines whether or not a dominant relationship is toxic. In a relationship, the power exchange between the dominant and the submissive should always be voluntary. When there is no mutual respect or understanding amongst the partners involved, dominance is unhealthy. There should always be clear boundaries and communication when there is dominance. If you're in a BDSM relationship and aren't sure if it's healthy or not, keep an eye out for these red flags of unhealthy dominance:
Some people may be perplexed by the concept of equality in a BDSM relationship with a dominant and submissive role. In a BDSM relationship with a dominant and a submit, it may appear that these partners are not equal and that the dominating partner has complete power. A healthy BDSM relationship, on the other hand, should feature an equal and mutually beneficial power exchange between the dominant and submissive. In a relationship, the subordinate partner should freely and consensually agree to submit to the dominant spouse. The dominant's authority and control can be taken away at any time by the submit, giving them power and influence over the situation or relationship. At no point in their relationship should the submissive feel belittled, uncomfortable, or unsafe. They choose to submit to the dominant, which benefits and pleases both parties, resulting in an equitable power exchange in the partnership.
Following up on BDSM interactions is critical, especially if you or your partner are new to these fantasies and practices. Individuals that assume dominating and submissive roles during BDSM are not necessarily who they are in their everyday life. Aftercare allows you and your partner to return to reality and talk about your BDSM experience, including what you enjoyed and didn't like for each of you. This allows you to ensure that you understand your partner's requirements and expectations, as well as better your fantasy in the future. Aftercare chats can be highly private, allowing both partners to be completely vulnerable, so deepening your bond and partnership. You are concerned about each other's bodily and mental needs throughout this time. Aftercare is a moment for you, as the dominant, to express your gratitude and appreciation for their submission by showing them love, respect, and care. Every relationship's aftercare will be different, but it's critical to be sympathetic and receptive to your partner's needs. Cuddling, a massage, providing a warm blanket, or bringing your partner something to drink or eat are all standard aftercare rituals.
If you're starting a BDSM relationship, take it slowly and only partake in activities that you're comfortable with. Your partner should never make you feel guilty or obligated to do something. Make it clear what you're willing to do with your partner and what you're not. If you don't feel comfortable expressing these worries to your partner, you should reconsider entering into a BDSM relationship with them. In a romantic relationship, you should constantly feel protected and secure. Assume you're in a BDSM relationship or activity where you're the dominating player. In such scenario, it's critical to have an open and honest discussion with your partner about what they're willing to attempt and what they're comfortable with.
Your sexual health is extremely vital in any personal connection. Before starting a relationship, it's critical to have an open and honest chat with your partner about any pertinent information regarding your sexual past. You might talk about what kind of protection you'd like to use. Before becoming closely engaged with a new partner, it's a good idea to have your sexual health checked with a STI test to ensure that you're both healthy and safe.
It's critical to seek treatment immediately away if you or a loved one feels uncomfortable in a relationship or is being abused. The National Domestic Violence Hotline is a free and confidential resource that provides advice and support 24 hours a day, seven days a week. You can reach the hotline by dialing 1.800.799.SAFE (7233) or texting START to 88788.
What is a DOM relationship like?
Please remember that BDSM is separated into three sections: BD, which stands for bondage and discipline; DS, which stands for dominance and submission; and SM, which is for sadomasochism. Not everyone combines these areas, and not everyone does it in the same way; the pair must decide and agree on this together. Many couples don't even put themselves in these categories, instead referring to activities like blindfolding or handcuffing as "kink."
D/s is, first and foremost, a flow of energy between two people. The Dom is more of a leader, guide, enforcer, protector, and/or daddy, whereas the sub is more of a pleaser, brat, tester, baby girl, and/or servant. Many couples limit the D/s dynamic to bedroom sexual role play. D/s, on the other hand, can be expanded and used in new and fascinating ways.
For instance, a Dom may make simple but 'unusual' rules for his sub to fulfill, like as asking her to get his permission to masturbate while he is away. Alternatively, the dynamic could entail considerably tougher regulations and a plethora of responsibilities that entrust him with greater authority over her mind, body, and habits. This is where the line between D/s and Master/slave blurs, resulting in a much more in-depth relationship that is more of a lifestyle.
No. This is one of the most common misconceptions regarding D/s. The needs, wants, desires, and curiosities of the sub are the foundation of a true D/s relationship.
How do you know if your boyfriend is dominant?
If you feel forced to be at his beck and call at all times, he is a domineering man in a relationship. Saying no isn't an option if he requires your presence. At least not without all hell breaking loose. You must be available to meet him whenever he requests it, answer all of his calls, and respond to all of his text messages in a matter of seconds.
You may be sure that he is dominating the relationship when your schedule gets adjusted to his requirements. Don't deceive yourself into thinking it's because he adores you and his entire life revolves around you. The situation is reversed.
How can I control my dominating boyfriend?
Be explicit and assertive: Make it obvious to your partner that you don't like his or her dictatorial behavior. The majority of dominant partners retaliate against those who challenge them and fight back. You should face them full on and never leave a situation unanswered.
How do you assert dominance?
Another option is to resist dominance with dominance, such as in the following example:
Try to out-stare them (a trick here is to look at the bridge of their nose, not their eyes).
What Are relationship red flags?
Excessive jealousy and dishonesty are both red flags in a relationship. You should be weary of a partner who constantly criticizes or dismisses you. A refusal to compromise is another huge warning signal — relationships should not be one-sided.
What you should never say to your partner?
Look, the last thing you want to do is give someone else control over your emotions. Goddammit, they're yours and yours alone. "You are the producer of your sentiments, not the victim of them," David explains, "so you'll only feel uncomfortable sensations of guilt if you truly believe you've done something wrong."
"First and foremost, you must reclaim emotional control: do you believe you spend too much time with your friends at the price of quality time with your partner? If this is the case, make a change. Do you believe your partner and you have different ideas about how much time you should spend together? If that's the case, start a frank and open talk with them about it."
Instead, say something like, "I'm not sure whether I'm managing my time with friends properly; I'll alter it in the future" or "My friends seem to be particularly demanding of my time right now; what do you think?"
How can I be a toxic boyfriend?
According to Carla Marie Manly, PhD, author of "Joy from Fear," indicators of toxicity can be subtle or glaring depending on the nature of the connection.
You may recognize any of these indications in yourself, your spouse, or the relationship itself if you're in a toxic relationship.
Lack of support
"Healthy relationships are built on a shared desire to see the other thrive in all aspects of life," adds Caraballo. When things become toxic, though, every accomplishment becomes a competition.
Toxic communication
Most of your talks are filled with sarcasm, criticism, or overt antagonism, rather than treating each other with kindness. You might even start avoiding each other's company.
Jealousy
While jealously is natural from time to time, Caraballo argues that it can become a problem if you can't force yourself to think or feel positively about their achievement.
Controlling behaviors
Controlling behavior, such as constantly questioning where you are or growing enraged when you don't respond to texts right away, can add to toxicity in a relationship.
These attempts to exert control over you may be an indication of abuse in some situations (more on this later).
Ignoring your needs
According to clinical psychologist Catalina Lawsin, PhD, going along with whatever your partner wants to do, even if it goes against your wishes or comfort level, is a solid symptom of toxicity.
You might, for example, consent to a vacation they arranged at dates that aren't convenient for you, either intentionally or unintentionally.
Lost relationships
To prevent disagreement with your partner or to avoid having to explain what's going on in your relationship, you've stopped spending time with friends and relatives.
Alternatively, you may discover that your leisure time is consumed by resolving issues with your partner.
Lack of self-care
In a toxic relationship, you may abandon your typical self-care routines, according to Lawsin.
You might stop doing things you used to enjoy, disregard your health, and give up your leisure time.
Hoping for change
You may choose to stay in the relationship because you recognize the other person's potential or because you believe that if you alter yourself and your actions, they will change as well.
How To Capture His Heart And Make Him Fall For You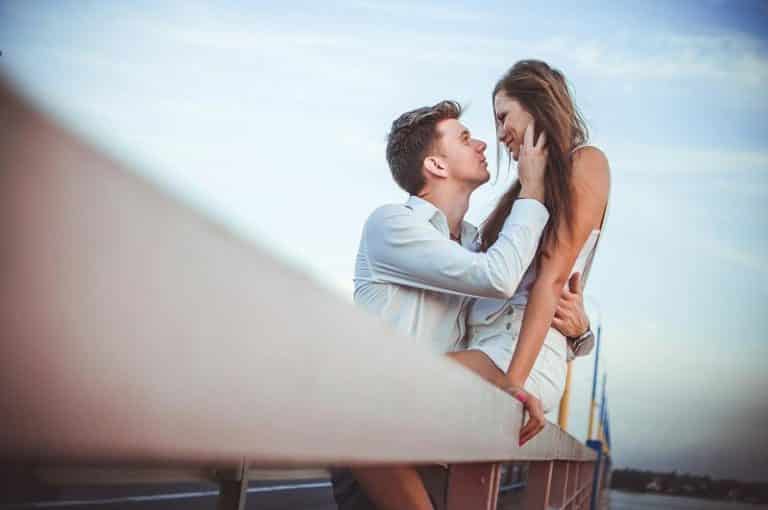 Here's what we've realized after so many years of experience as dating coaches:
It's really easy to make men fall for you once you know the "cheat code".
See, most women don't really know how men think, and why they act the way they do…
In fact, they go through their whole life never meeting the perfect guy who treats them right.
Don't let this be you!
We've taught thousands of girls around the world the special "cheat code" to a man's heart.
Once you learn the truth about how the male mind works, you can make any man fall in love with you.
Here's how it works:
There are special tricks you can use to target the "emotional triggers" inside his mind.
If you use them the right way, he will start to feel a deep desire for you, and forget about any other woman in his life…
The best part? These techniques are based on psychology, so they work on any man, no matter how old you are or what you look like.
To learn about these simple techniques, check out this free eBook NOW:
As women, we understand how you feel.
But no matter what other people say, always remember:
You are an AMAZING woman…
And you deserve an amazing man who loves you, respects you and treats you special.
So start using these special techniques today, and see how quickly men fall in love with you immediately!
---
More FlirtSavvy Articles
Your boyfriend or girlfriend has expressed their want to end their relationship with you and no longer be romantically involved with you. You probably came on this page by looking for information on how to get your ex back or viewing one of my YouTube videos. You probably read or heard to me propose the No Contact Rule when you went to war to get your ex back. No contact with your ex, on the other hand, may have struck…