Something needs to be spoken. This is, and will continue to be, the most important thing in their lives. So, even if it makes you uncomfortable, simply say something.
You don't need to know exactly what to say. For someone who is mourning, there are no ideal words of comfort.
Death, in actuality, is a difficult experience. It's a calamity. Your words won't make everything better, so don't wait until you're sure what to say. Accept your inadequacy while continuing on, like a good friend would.
Of course, you'll have to employ cliches like "I'm sorry for your loss," "I'm thinking of you," and "How can I assist you?"
Make a particular offer to assist your friend. If you simply say, "Let me know if there's anything you need," they will not respond. Put yourself in their shoes: have you ever accepted someone's offer when they stated it to you? Obviously not.
Instead, provide specialized assistance. And don't just offer; volunteer. At the same time, avoid becoming obnoxious or overbearing. Strike a balance between imposing on them and reassuring them that you're genuine about assisting them.
"I'm going to order dinner for you and have it brought from. When you go there, what do you normally get?"
"Is it okay if I come over tomorrow to do the dishes, vacuum, fold laundry, etc.? We can hang out or you can nap, whichever is more convenient!"
Comforting Texts When Someone Dies
I learned of your situation and want you to know that I am thinking of you during this trying time.
Greetings, friend! As soon as I get off work, I'll be over. I adore you and would gladly assist you with whatever you require!
I just learned about, and I'm heartbroken for your loss! I'm sorry I can't be there in person right now, but I'm here to assist you in any way I can. After Thursday, I'll be free to help you with whatever you need.
What to Text Someone After a Funeral
Here are some texts to console a bereaved buddy after the funeral, or at least after the shock and grief has passed. These would be the second, third, and so on SMS to send after their loved one died.
That was a beautiful funeral. I'm sorry you've had to deal with this. was a truly remarkable individual.
It was an honor to be invited to the funeral. Our thoughts and prayers are with you during this difficult time.
For the next five days, we're preparing some meals for your family. When would be a good time to drop over a hot lunch tomorrow?
I'll be there to assist. Do you require assistance from the store? When I arrive, we can sit and talk or you can nap while I do the dishes, whichever is more convenient.
He was a unique individual, and I miss him as well. I just wanted to let you know I'm thinking of you.
Is it possible for me to take you out for coffee on Tuesday? Do you want me to bring some to you, or do you want me to bring some to you?
I'm just letting you know I'm here. Let me know whenever you want to talk, text, or simply go out.
Make a note of the date on which your loved one passed away. Set a reminder for yourself to send a soothing text to your friend a month, six months, and especially a year following the person's death.
Examples of Mourning Texts
I just wanted to let you know that I'm thinking about you, praying for you, and mourning alongside you.
I just wanted to share with you one of my favorite photos. She had a beautiful grin, and I will miss her greatly.
God is our refuge and strength, a constant source of assistance in times of need. 1 Psalm 46 Dear friend, I'm thinking of you!
What do you say to a grieving boyfriend?
1. My heartfelt condolences on your loss.
2. I wish I had the perfect words, but please know that I am concerned.
3. I'm not sure how you're feeling, but I'm here to assist you in any way I can.
4. My thoughts and prayers will be with you and your loved one.
5. What is my favorite recollection of your loved one?
6. I am always available by phone.
7. Instead of saying something, give a hug.
8. We all need assistance at times like this, and I am here to assist you.
9. If you need anything, I am generally up early or late.
10. Saying nothing and simply being there with the person
Should I text my grieving boyfriend?
Pay specific attention to the pain they'll feel in the coming days, weeks, and months. If your partner or spouse has lost a loved one, sending text messages throughout the day to let them know you're thinking of them is also suitable.
How do you comfort a long distance boyfriend who is grieving?
Sending flowers is always a good choice. Send a bouquet to their workplace and to their residence. Make a nice note on it to let them know you're thinking about them and that you care. If you've known someone for a long time, you're probably aware of the things that bring them the most joy. Send them as many of their favorite treats as you can. Sending them a cuddly panda bear carrying a bag of Skittles may seem stupid, but the possible smile on their face makes it entirely worth it.
Should I text someone when they are grieving?
A condolences text is not the greatest approach to reach out to someone who is mourning; those who don't generally text may be irritated by a condolences text because it may appear casual or like a cop-out to them. If texting is your only choice, be thoughtful about what you write; words may have a powerful influence during a difficult moment.
What are some comforting words?
You can find consoling phrases that express exactly what you want to say to a mourning friend or family member with a little thought. Keep the following list of grief messages on hand in case you're stuck for words to say to someone who has recently lost a loved one:
Nothing I say will change what happened, but please know that I am here for you and your family during this difficult time.
It's okay to feel however you want during this time, and I'll be here to support you.
What can I say instead of sorry for your loss?
If you're looking for a few various methods to express regret for someone's loss, the phrasing choices provided below should suffice. They aren't particular to a single person (i.e. a friend, family member, etc. ), but they should work well in a sympathy card or while expressing condolences at a funeral.
May the memories and thoughts of provide you some solace during this difficult time.
I hope you are able to find some peace and comfort to help you cope. If you require my assistance, I am available.
All of these should work in the majority of cases. If you'd rather use your own words, consider what you'd want to hear if you were in that situation.
You'll want your words to convey the gravity of the situation. Offer sympathy and empathy, express your regret, and make it clear that you are available to assist them in any way they require.
Can you start a relationship while grieving?
When a new relationship begins soon after a bereavement, it is typical to face judgment and criticism from relatives and friends, but it is not for them to judge. It doesn't mean you didn't care about the individual who died. It might be helpful to discuss honestly with individuals who have reservations, explaining that carrying on with your life and finding for happiness again does not imply you don't love the person you've lost; rather, it means you're honoring them by continuing on with your life and looking for happiness again. You'll always cherish the memories you made, but you can't be unhappy forever, and they wouldn't want you to.
Grief has no time limit, and just because you remarry or begin a new relationship doesn't imply you've forgotten about your first love.
You have the ability to love once more.
It's possible that family and friends, particularly close family members of the deceased loved one, will react negatively to the announcement of a new relationship.
They may believe that their son or daughter has been forgotten or is not treated with respect.
Their pain is still raw, and they're baffled as to how their son or daughter-in-law could do such a thing.
If their mother or father remarries, their children may be upset.
You may have heard of sons or daughters saying that their new partner is just interested in their mother or father's money.
Grief, on the other hand, is not a sport.
We don't have to prove how badly we're hurting to anyone.
They would not have wanted us to be miserable and alone for the rest of our lives if we had lost someone.
Our loved ones would have wished for us to find someone with whom we could share our lives.
When we meet someone early in our mourning journey, it is a blessing.
It's also great for the kids since they'll see their parents happy and feel like they're back in the family.
What do you do after your boyfriend dies?
Get enough sleep, avoid or reduce the use of substances (such as alcohol and other drugs), move your body, communicate to others about your loved one, and look for ways to honor that person. Live. Start with surviving if living is too difficult." Keep in mind that moving on does not imply resuming your dating life.
How To Capture His Heart And Make Him Fall For You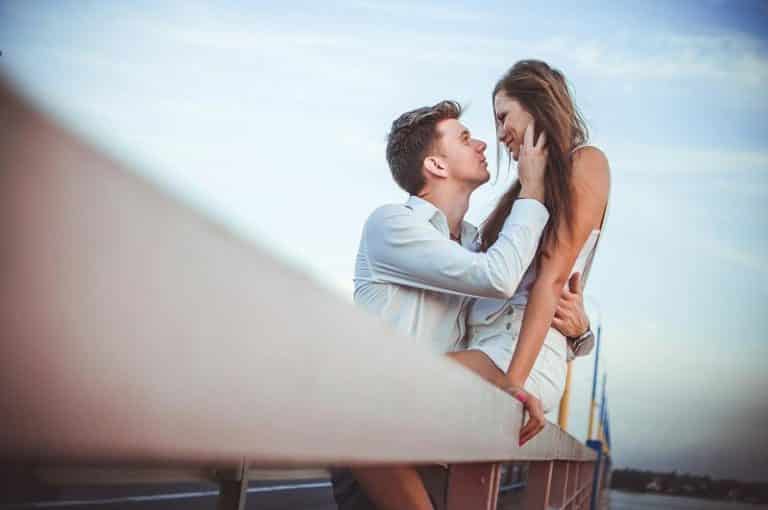 Here's what we've realized after so many years of experience as dating coaches:
It's really easy to make men fall for you once you know the "cheat code".
See, most women don't really know how men think, and why they act the way they do…
In fact, they go through their whole life never meeting the perfect guy who treats them right.
Don't let this be you!
We've taught thousands of girls around the world the special "cheat code" to a man's heart.
Once you learn the truth about how the male mind works, you can make any man fall in love with you.
Here's how it works:
There are special tricks you can use to target the "emotional triggers" inside his mind.
If you use them the right way, he will start to feel a deep desire for you, and forget about any other woman in his life…
The best part? These techniques are based on psychology, so they work on any man, no matter how old you are or what you look like.
To learn about these simple techniques, check out this free eBook NOW:
As women, we understand how you feel.
But no matter what other people say, always remember:
You are an AMAZING woman…
And you deserve an amazing man who loves you, respects you and treats you special.
So start using these special techniques today, and see how quickly men fall in love with you immediately!
---
More FlirtSavvy Articles
Your boyfriend or girlfriend has expressed their want to end their relationship with you and no longer be romantically involved with you. You probably came on this page by looking for information on how to get your ex back or viewing one of my YouTube videos. You probably read or heard to me propose the No Contact Rule when you went to war to get your ex back. No contact with your ex, on the other hand, may have struck…