You've probably thought about your future with your spouse whether you've been dating for five months or five years. While some couples are more open about being engaged, others are more traditional and prefer to keep it a secret until the proposal is made.
How do you know when your boyfriend is going to propose?
So, if you're wondering when your boyfriend or girlfriend will propose, take a look at these ten telltale signals that it could happen sooner than you think.
Other people's weddings don't make him gag.
"Eh, I'm just looking forward to the free food and open bar," says a boyfriend somewhere in Northern California, if not the entire world. But then, seemingly out of nowhere, your partner expresses interest in attending your friend's wedding for reasons other than food and drink.
Then he's probably planning his own wedding with you in the near future. This is a strong indication that he will propose.
He's acting super nervous around you.
If you've observed that your boyfriend is becoming increasingly uneasy around you, he's definitely worried and planning to propose to you soon. Women have an innate sense of intuition, and we can always tell when our man's personality or manner has shifted.
If he appears nervous, it's because he's feeling extremely exposed. So, if he appears worried, take it easy on him and give him some leeway. He wants to spend the rest of his life with you, after all.
He's hiding his cell phone from you.
Sure, it's possible that something is malicious, but hopefully you both trust each other enough not to be concerned.
If he's hiding his phone from you, he's probably hiding a lot of other stuff as well, including:
So don't be alarmed if he's a little too attached to his phone. He presumably doesn't want to give away the surprise proposal he's planning.
He starts putting the toilet seat down.
All joking aside, if your man is becoming more "domesticated," he is most likely trying to prove to you that he is worthy of sharing your house with for the rest of your lives.
He'll probably only propose to you if he's positive you'll say yes, so he'll go to great lengths to show you that he's deserving of your love and affection. Yes, this might involve things like making the bed or doing the laundry.
He starts spending more time with you.
Perhaps "Saturdays are for the lads" is no longer a thing for him. If he's cuddling up to you on the couch more, wanting to spend more of his free time with you, and discarding other bachelor activities (maybe he finally trashed that Mad River – Steelhead Extra Pale Ale poster), it's possible that he's ready to make some other major changes in preparation for spending the rest of his life with you.
He's talking to your best friend, sister, or mom.
If he's talking to a close friend, he's probably attempting to figure out a few things:
As a result, if he becomes buddies with your mother, father, or a close friend, it's possible that they've previously discussed it.
It's close to your birthday, a holiday, or an anniversary.
If you and he have a special date coming up, such as your anniversary or another occasion, he may want to propose to you. It's also rather normal to be asked out on:
You find him snooping around your jewelry box.
This one should go without saying, but if he's attempting to figure out your ring size or style in a sly way, you can bet he'll pop the question.
It's totally alright to start looking for locations and designing invitations if your beloved ring mysteriously vanishes — marriage is on the way!
P.S. Do you have a thing for pearls? Discover why a pearl engagement ring might be ideal for you!
He plans a surprise romantic outing.
This could be the most telling clue of all that he'll propose, especially if he's vague about the details.
Do you want to spend a romantic weekend on the Sonoma Coast? A table at a fine-dining establishment in Wine Country? A surprise trip to a special location that means something to both of you? It's almost a done deal.
Still not sure if he's going to propose? Here are few more signs that he is going to pop the question
Your guy is giving you a new look. He recognizes the love that already exists, and he is grateful for all of the small details about you. You're his best friend, confidante, companion, and lover — you're so much more to him now than an idea or a crush.
He's showcasing your relationship by referring to you as "my girlfriend" rather than simply "this is my gal." It's not something he does on the spur of the moment or without any thought; he understands what it means to be proud of someone who merits the title.
You're on a romantic vacation together, just the two of you. This might be a dead giveaway, especially if his suitcase is hidden from view.
He gives you something personal to both of you for Christmas or your birthday: matching rings (or other jewelry), some kind of special anniversary gift like an engraved watch jointly.
When he has an idea, he asks if you have any suggestions for how to implement it, demonstrating that this relationship is important enough to him that he wants your input on even minor decisions!
"Gut feeling" indicators
He never fails to tell you how much he loves you. He makes it clear that it's not simply an emotion for him, but one that's genuine and long-lasting.
It's a positive indicator if your partner is practically a perfect fit for all of the qualities that are essential to you. If they don't have any major defects or deal-breakers, such as being overly irritable, this could be a sign that marriage is on their minds as well.
Your partner is dropping indications about his feelings for commitment — gently or not so subtly – but has yet to propose. This is generally the greatest method to figure out if he's thinking about a long-term commitment since there's anything going on within his thoughts.
He's behaving as though he's in a long-term relationship. When people are serious about someone, they will often begin to act differently – this could be as basic as picking up your clothing when they fall on the floor or performing more home chores together rather than just one person constantly participating.
He never ceases to tell you how much he appreciates and loves you. In both vocal and nonverbal ways, he is continuously showering you with words of love, concern, kindness, and affection.
Talking about marriage isn't awkward.
You've been together long enough that marriage has probably came up in conversation before…you've discussed what would need to happen first if you were to marry! You may also observe that there is no longer any discussion of "what if" when it comes to being together indefinitely.
He tells you he loves spending time with you.
He tells you more than once (or twice) a week that he enjoys spending time with you; it may sound insignificant, but if he is willing to share this with you, he is also willing to share his future with you.
You enjoy hobbies together.
He is willing to invest time or money on your hobbies if you have been dating for a while and not just begun dating. If you like to cook, he might take the day off work so you can go grocery shopping together; if art is important to both of you, he might offer to give you some paintings or sculptures as gifts.
He shows you his love through gifts or sweet sentiments.
Every week, he does considerate things like leave love notes in odd locations around the house (maybe even when one of you is out), and surprise you with tiny gifts when you least expect it, such as flowers delivered unexpectedly at your workplace. These actions demonstrate his desire to invest thought and effort into your connection.
Wondering if it could be a sign?
Some of these things may not indicate that he intends to propose, but they are clear indications that he is interested in you and wants to make the relationship work. And even if his objectives turn out to be different than what is expected, there is some satisfaction in knowing that both parties had a positive experience.
If these gestures grow more frequent or complex, it could mean an engagement ring is on the way!
How long before a man knows he wants to marry you?
Some guys will hold off on dating you until they are certain you are the right person for them; they don't want to waste time with someone who is only "good enough." Others may decide on a plan in as little as six months. Make sure you aren't rushed and that the situation isn't unpleasant. You can always ask him personally or through his friends and family if he plans to propose.
What do I do after I'm engaged?
Congratulations! There's a lot to organize for your wedding once you've been engaged. The first and most important consideration is the location of your wedding. Many wedding venues are available to host your weddings and festivities.
How long should you wait for a man to propose?
If you're concerned that your relationship is progressing too quickly, examine whether you're still in the honeymoon period. You're aware of what we're referring to. It's when you can't take your stupid grin from your face, when everything your partner does is flawless and amazing all at once.
According to Dr. Nelson, "There is no set period of time that a couple should date before becoming engaged, but the golden rule of every happy and successful marriage is to recognize that every pair goes through a "romantic love" phase. The pair will then start the power struggle or conflict phase of their relationship, which can last anywhere from 2 days to 26 months. This is perfectly natural and will most likely endure the duration of your marriage, if not forever (the bad news). The good news is that a successful marriage requires purposeful communication and planning. Conflict is unavoidable (and has no bearing on whether or not you are in a long-term relationship), but how you resolve it is far more important. Work on mending your problems and creating healthy communication whether you're engaged, living together, or married, and your relationship will continue for the rest of your lives together."
So it doesn't really matter if you were engaged after five years or five months. When it comes to determining how long you should date before proposing, the most crucial factor is that you are both confident in your commitment to one another. Do you agree or disagree with this statement?
Are you unsure where to start with your wedding preparations? Take our Style Quiz and we'll create a unique wedding vision for you, complete with vendors to match. Then, to keep your guests informed (and enthusiastic!) about your plans, construct a free, unique wedding website, as well as a time-saving Guest List Manager to keep track of your visitors. What's better? To update everything at once, you can sync your Guest List Manager and wedding website.
How long should you wait to propose in a relationship?
Whether you've been dating "the one" for a few months or the better part of a decade, you may be wondering how you'll know when you've reached the "sweet spot," or when the timing is perfect to propose. It's understandable to be perplexed when people on your Facebook feed start wearing diamond rings after dating for less than a year, while high school sweethearts you know go ringless for decades. Experts believe that there is no such thing as a magic number. "Some couples know they've found the one on the first date and get engaged right away, while others take their time to get to know someone before putting a ring on it," says Julie Spira, an online dating specialist and digital matchmaker.
Spira, on the other hand, believes that a couple should at the very least go through all four seasons together before deciding whether or not to be together for the rest of their lives. "During the wooing stage, which is often the first three months of a relationship," she explains, "everyone puts their best foot forward." "You haven't been through the bumps in the road together, gone on vacation together, or been through a painful incident like the death of a family member or the loss of a job when your relationship is fresh new."
Dawn Michael, Ph.D., professional sexologist, relationship specialist, and author of My Husband Won't Have Sex With Me, goes even farther, stating that the more time a couple spends getting to know each other before marrying, the more likely they are to have a long-lasting relationship. "A decent period of time to be engaged is one to three years," she says, adding that each relationship is different depending on age and circumstances.
How do I know when my boyfriend will propose?
What's the most telling sign that he's about to propose? He makes plans that are a little too mysterious or imprecise, such as a weekend getaway to Paris or the beach, a reservation at an expensive restaurant, or a meeting at any location that has particular meaning for the two of you or for him (like where his parents got engaged)
What is the shortest time to get married?
Last month, a couple in Kuwait split after only three minutes of marriage, in what is thought to be the shortest marriage ever.
When the woman stumbled and fell, the couple hadn't even left the courthouse where their wedding had taken place. Her new hero in shining armour called her "dumb" instead of assisting her up, so she marched back and requested a divorce from the judge who had just married them.
Fair play, but if this is what drove her off, we can't help but think there were some underlying feelings of bitterness there already.
According to Q8 News, this was the quickest divorce in the country's and, most possibly, the world's history.
However, there has been some conjecture that all is not as it seems. Since the government began granting financial incentives to newlywed couples, the divorce rate in Kuwait has risen in recent years – so many individuals are getting married for the perks and then divorcing, better off.
If that's the case, we're not sure this couple has given it any thought. Either that, or they're both lightning fast at typing and applied for their new financial benefits in the 180 seconds they were happily married.
More than likely, the bride was looking for any reason to get away of him, and she may have even staged the trip – like a bridal Neymar?
How long does it take for a man to know he wants to marry you?
According to studies, the average North American guy takes 6-7 months to decide whether or not the person he is dating is marriage material.
Many people who have been in long-term unmarried relationships may be surprised by this low figure, which can occur for a variety of reasons.
Because of age, school, finances, or other hurdles, a couple may meet at an unfavorable time to marry, so they postpone marriage until a better time – even if the male has already decided he wants to marry his girlfriend later.
A man may put off proposing because he believes it is not socially appropriate to propose so soon, or because he is frightened of being rejected if he moves too quickly.
In other circumstances, someone may delay proposing because he is afraid of things not working out, whether as a result of active relationship conflict, disappointment in previous relationships, or witnessing other people's relationships end.
He may be hesitant to trust his desire to marry his partner at first, so he waits to see if the connection evolves.
Whatever the reason for the delay, men usually know whether or not they've discovered "the one" after roughly 6-7 months of continuous dating in ideal settings.
Unfortunately, some people come to the decision that they cannot picture themselves marrying their current spouse, but they may stay in the relationship for a long period to suit their personal wants.
If that's a possibility, it's critical to communicate clearly; it's better to realize you've been led on for years by someone who never saw it ending in marriage than it is to realize you've been led on for years by someone who never saw it ending in marriage.
Is 4 years too long to propose?
The truth is that there is no right or incorrect amount of time to wait before proposing. It all depends on your specific circumstances. Some couples date for six years before making it official, while others date for only six months. (However, if you're one of those people who likes to put a figure on it, one study found that most couples marry after 2.8 years of dating.) Amy Van Arsdale, Ph.D., a certified psychologist in Washington, D.C., shares her cheat sheet for determining when to move forward and when to reconsider your relationship.
What makes a man want to marry you?
Most guys who are considering marriage appreciate hearing that you are also thinking about the future. Knowing that you see a future with him gives him a little more faith in the possibility of marrying you. If he is also making plans for the future, it means he sees you as a long-term fixture in his life.
Is 6 months too soon to get engaged?
"It may be too soon in the first few of months," Shilpa told the Standard, "since the feelings you experience for one another may be lust rather than love." It's better to wait at least 3-6 months to discover if the feelings you're experiencing are genuine or merely a passing infatuation.
What do guys look for in a woman they want to marry?
Men, like women, seek a life partner who is trustworthy, loyal, and dependable. They want a woman who will be there for them, and given the high divorce rate, it's no surprise that reliability is appealing.
How To Capture His Heart And Make Him Fall For You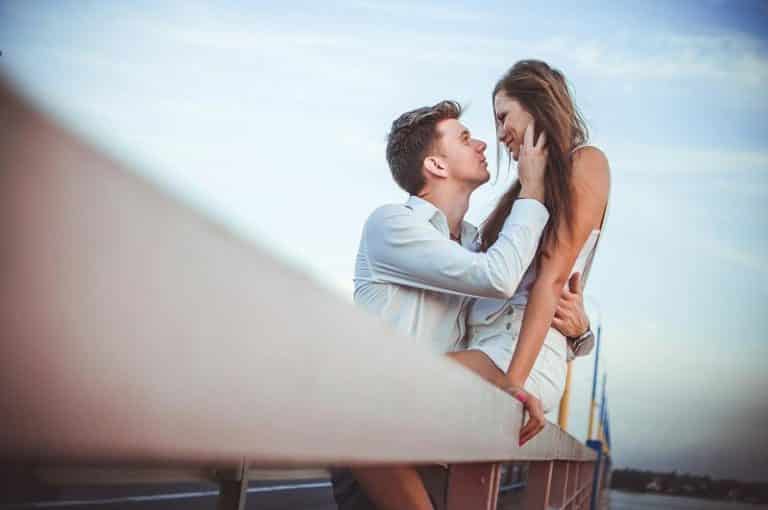 Here's what we've realized after so many years of experience as dating coaches:
It's really easy to make men fall for you once you know the "cheat code".
See, most women don't really know how men think, and why they act the way they do…
In fact, they go through their whole life never meeting the perfect guy who treats them right.
Don't let this be you!
We've taught thousands of girls around the world the special "cheat code" to a man's heart.
Once you learn the truth about how the male mind works, you can make any man fall in love with you.
Here's how it works:
There are special tricks you can use to target the "emotional triggers" inside his mind.
If you use them the right way, he will start to feel a deep desire for you, and forget about any other woman in his life…
The best part? These techniques are based on psychology, so they work on any man, no matter how old you are or what you look like.
To learn about these simple techniques, check out this free eBook NOW:
As women, we understand how you feel.
But no matter what other people say, always remember:
You are an AMAZING woman…
And you deserve an amazing man who loves you, respects you and treats you special.
So start using these special techniques today, and see how quickly men fall in love with you immediately!
---
More FlirtSavvy Articles
Your boyfriend or girlfriend has expressed their want to end their relationship with you and no longer be romantically involved with you. You probably came on this page by looking for information on how to get your ex back or viewing one of my YouTube videos. You probably read or heard to me propose the No Contact Rule when you went to war to get your ex back. No contact with your ex, on the other hand, may have struck…