Numerous dating websites and online dating apps frequently put the concept of everlasting love in jeopardy. People can chat, flirt, and have love affairs without anyone knowing about it on these apps or sites.
Because they refuse to accept their partner is cheating on them, some people ignore the red indicators. Other times, the red flags are unavoidable, and you begin to wonder if there is someone else involved.
Fortunately, finding the answer is not impossible. At the very least, it isn't as difficult as an adulterous would like it to be. If your spouse is conducting an affair on a dating website, the technology will prevent him from going covert, giving you more chances to discover the truth.
Access their browsing history on shared devices
Back in the day, all you had were a few love messages accidentally left in a book, but today, browsing history has altered everything. The browser history on shared devices will immediately allow you to follow your unfaithful spouse's movements.
Make a list of the most popular dating sites used by those looking for love or having love relationships. Look through your surfing history to see if you can locate any of them.
Apps should also be on your radar if you suspect your partner. Look for well-known applications like Tinder, Bumble, OkCupid, XO, Facebook Dating, and Grindr, which are the top dating apps for 2020, according to Digital Trends.
Vaulty Stocks, HAA, and TigerText are examples of apps that encourage affairs.
These programs can be used to hide photographs and videos, as well as make text messages vanish. There are countless apps for keeping information hidden from others, and Lifewire compiled a list of the best vault apps for 2020.
Remember! It is against the law to gain access to another person's device without their express authorization.
In this scenario, we're talking about possible criminal charges. You don't have to be concerned, though, because there are other legal options for discovering the facts.
Google their personal details and profile photo
Google is the king of online search and provides an enormous amount of information of all kinds. As a result, if you wish to conduct your own inquiry, Google may be your best ally. If you like to use other search engines, Lifewire has compiled a list of the best search engines for 2020.
See what Google or any other search engine has to say about your spouse using their email address, name, and phone number.
You can search for your spouse's profile photos on Google Images and download them from their social media sites. It's possible that they'll appear in the search results.
How can I find out if my husband is on dating sites for free?
There are numerous websites that claim to be able to detect whether or not someone is cheating on you. If you don't have direct access to someone's phone or computer, you can utilize these technologies. While some of these tools may be useful, avoid paying any fees.
Spokeo is a free service that allows you to search for someone's dating accounts on numerous websites by entering their username, email address, or complete name.
Profilesearcher is a free service, but you must register and agree to their conditions before you may search for your match on dating sites.
Make a phony account on sites you think your partner would frequent and try to track them down.
How do I block emails from dating sites?
Use Google's "Block Sender" tool. Emails can be blocked or unblocked, and people's accounts can be blocked or unblocked, with the latter going to Spam. If you're using an Android smartphone, you may make identical Block/Unsubscribe settings by clicking on the three horizontal dots in the Gmail app.
Do dating websites have fake profiles?
In 2020, the FTC recorded a total loss of $304 million due to romance scams. That's a 50 percent increase over the previous year.
Scammers use popular social media sites like Instagram, Facebook, and Google Hangouts to contact their victims and build bogus profiles on dating sites and apps. Scammers establish a relationship with their victims in order to gain their trust, sometimes conversing or chatting with them multiple times a day. Then they fabricate a tale and demand money.
Why do I keep getting dirty texts from random numbers?
The first thing we'd like to point out is that they are most likely fabricated figures. Basically, software is used to send messages, and recipients see random numbers, which are often not in service, which explains how easy it is for spammers to send you these messages on a regular basis. While blocking may assist, the chances of them using the same number the following time are slim, so blocking isn't a long-term solution.
Don't Click On Any Links
I'm sure these con artists have a way of tracking who clicks on the links in the texts, and you don't want to be part of that. Because many of these are brief links, you never know where they'll take you when you click them. When you receive SMS, always delete them.
Don't Reply To the Messages
Replying to the messages, like clicking links, may signal that you are engaging with them, in which case you will continue to receive the filthy text messages. If you don't respond to their message in any manner, they may assume you're an inactive number and remove you from their list of bulk text message recipients.
Block Message from Unknown Numbers
While banning messages from unknown numbers may not be the ideal solution for some of you, it helps me when I constantly getting dirty texts from strange numbers.
Go to Settings >> General on your iPhone or other iOS device. turn ON Filter Unknown Senders in Messages >> scroll down to Message Filtering >> turn ON Filter Unknown Senders in Message Filtering.
If you have an Android device, open the messaging app (I use Google's messaging app) >> When I keep getting dirty texts from random numbers, I open the messaging app >> >> I tap the top right corner of the screen's three vertical dots >> On the next page, I hit Settings >> then Activate Spam Protection. (You'll need to wait a few days to see if this setting is effective.)
Basically, you won't be able to deliver any unsaved numbers that text you, and for many of us, this is one of the most effective cures for getting dirty texts from random numbers.
Block Persistent Number and Report as Spam
While this may not be perfect, it has shown to be beneficial to me. After some time has passed, check to see if the digits are still recognizable. If you discover that a few numbers are sending you filthy SMS on a regular basis, you may simply block them by tapping and holding the message, then selecting "Block Sender," "Block," or "Block Number."
Following the blocking of said numbers, we propose contacting your carrier to complain about the numbers in question, as well as to complain about receiving nasty texts from unknown numbers. I'm confident they'll be able to streamline where these messages come from, as there are usually only a few bad actors sending them all.
Use an Anti-Spam App
While we encourage creating rules to ban messages from unknown numbers, we recognize that many of us use our phones for business and will almost certainly receive texts from unknown numbers that we require. That's where anti-spam software comes in.
These programs let you to define precise rules, such as keywords, in the goal of preventing any messages that match them from being delivered. Truecaller, Robokiller, Nomorobo, and YouMail are some of the programs available. When I keep getting nasty SMS from random numbers, I use an anti-spam program to stop them.
Also see: You've Been Blocked From Sending Messages to ### Response – How to Get Around It
Use SmartLimits (or something similar)
If I ever find myself in a position where I constantly getting dirty texts from random numbers, a feature supplied by AT&T called "Smart Limits" is something I recently discovered that helps. This prevents access to improper content for children, either on the web or via texts, by blocking specific numbers (typically numbers reported as spam by other users). You may check with your carrier to see if they offer something similar.
How can you find out if someone is on dating sites?
Because most people would use a unique username on dating services to remain incognito, you'd have a hard time finding the person using Google. Furthermore, free search engines may not reveal information about users from secret dating networks. That is why you require a capable people finder.
By Googling a person's name, phone number, or email address, a persons search engine such as BeenVerified or Spokeo can reveal their social and dating profiles. Simply enter the person's phone number below to get the most up-to-date and accurate information from their massive databases.
Can you search dating sites by email?
To create a profile on most social networking platforms and online dating sites, you must have an email address. Another option is to perform a reverse search using the person's email address, which will reveal all of the accounts to which the person is a member.
How can I see if my husband is on tinder?
Tinder has implemented a feature that places a green dot next to the profile photo of someone who has recently been active. You won't be able to tell when they were active or how long ago it was, but the green dot indicates that they've used the app at least once in the recent 24 hours.
Take a snapshot of your partner's profile (Tinder doesn't tell the other person when screenshots are made) and show them the green dot next to their name if they claim they haven't opened Tinder in a long time.
Is it safe to give your email address on a dating site?
Any interaction you make that is initiated and solely through the internet has some risk. It's possible that the person isn't who they claim to be. They may have nefarious motives. It's better to avoid providing your "actual" email address until you've established a sufficient level of objective trust, and to approach everything with a healthy dosage of skepticism.
How can you tell an online romance scammer?
One of the most popular lines used by online dating scammers is that they want to meet you, but when the time arrives, something unexpected happens. The fraudster does not want to meet in person since they are not who they claim to be.
This is also why so many con artists claim to work in another nation or to be on military deployment; it gives them an excuse to avoid meeting up. Many scammers, in fact, utilize military and soldier photographs in their accounts.
The inability to meet you could even be the reason they try to extort money from a victim in the first place. They may pretend that they require funds to purchase a plane ticket to meet you. They'll sometimes claim that they were detained by border officials and that they require money to be released.
What is Orchid Romance?
People don't always want to leave their houses, but they do want to meet a beautiful and interesting lady. Would you like to spice up your life by meeting a fascinating female from another country? This website is an excellent choice for you. It enables males over the age of 25 from the United States, Australia, or the United Kingdom to meet lonely girls from Russia, Argentina, China, and other nations. The service allows you to meet the most compatible spouse you would have never met in person. Continue reading to learn more about the site's positive and negative aspects.
How To Capture His Heart And Make Him Fall For You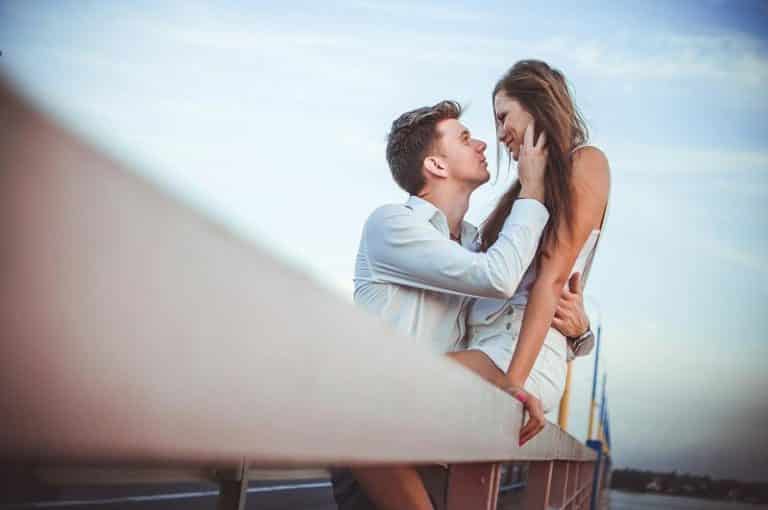 Here's what we've realized after so many years of experience as dating coaches:
It's really easy to make men fall for you once you know the "cheat code".
See, most women don't really know how men think, and why they act the way they do…
In fact, they go through their whole life never meeting the perfect guy who treats them right.
Don't let this be you!
We've taught thousands of girls around the world the special "cheat code" to a man's heart.
Once you learn the truth about how the male mind works, you can make any man fall in love with you.
Here's how it works:
There are special tricks you can use to target the "emotional triggers" inside his mind.
If you use them the right way, he will start to feel a deep desire for you, and forget about any other woman in his life…
The best part? These techniques are based on psychology, so they work on any man, no matter how old you are or what you look like.
To learn about these simple techniques, check out this free eBook NOW:
As women, we understand how you feel.
But no matter what other people say, always remember:
You are an AMAZING woman…
And you deserve an amazing man who loves you, respects you and treats you special.
So start using these special techniques today, and see how quickly men fall in love with you immediately!
---
More FlirtSavvy Articles
Your boyfriend or girlfriend has expressed their want to end their relationship with you and no longer be romantically involved with you. You probably came on this page by looking for information on how to get your ex back or viewing one of my YouTube videos. You probably read or heard to me propose the No Contact Rule when you went to war to get your ex back. No contact with your ex, on the other hand, may have struck…