Men enjoy solving problems. We often have disagreements with them because we simply want to rant about something without being given a solution. So when you expressly ask him for guidance, he'll be ecstatic.
Give him space.
It's critical for both of you to take some time away from each other and focus on yourself. By redirecting your long-term relationship energy, you will not only feel better about yourself, but you will also reconnect with friends, pick up old interests, and reclaim the vitality you had at the start of the relationship.
Even if you spend the most of your time in the same house, you can carve out time to focus on your own thing in a different room or by going outside for a while. This will also offer you both the opportunity to miss each other and understand how essential the other is.
You'll value each other more and inject some of that honeymoon phase energy and spontaneity back into your relationship once you've both had some space and a chance to recharge your batteries.
Try something new together.
If you're looking for a way to rekindle the flame, nothing beats a little unpredictability.
Life and laziness might stand in the way of attempting something new or taking a risk, yet that's exactly what's needed to rekindle romance and rekindle love. Doing anything together for the first time will simply draw you closer and remind you of your trust and affection for each other.
In the bedroom, try new things. Explore your neighborhood sex shop and try something different with your partner. You could even go out and get a Kama sutra book and read it together.
Playfully dominate (if that's new to you) or vary things up and observe how you both react; this will not only spice up your sex life, but it can also enhance your confidence. Because confidence is so appealing, why not take the initiative and schedule an activity that neither of you has done before?
Of course, you aren't confined to bedroom play; you can branch out and explore new things outside the house. Take a zipline tour, a mountain trek, a road trip, or begin a new activity together, such as biking or painting.
The goal is to do something thrilling together that will rekindle memories and remind you of how you felt at the time.
Adding a little spontaneity is another approach to try something new. Plan a fun surprise date for him after work. Surprises are a terrific way to throw your man off and get him out of his routine. Give him something he hasn't seen before.
One of the best ways to rev the engine is for you and your partner to become enthusiastic about something, which is why attempting new things is such a good idea. You already know your partner is both physically and emotionally attracted to you, so you know you have all the ingredients.
Take a journey down memory lane and revisit some of the fantastic experiences you had together when you first started dating, and create fresh new possibilities to keep you both energised and enthused about your time together to achieve the same degree of intimacy you once shared.
Open yourself up to vulnerability.
Some men can be as unresponsive as a brick wall when it comes to exploring and discussing feelings. However, once you start including emotions — particularly his emotions — the love will begin to return.
Demonstrating his value to you by bringing out his emotional side and letting him see why you need him is a terrific method to make him fall in love with you again.
Sentences like "It feels good when…" or "You make me feel protected when…" or even just "I feel so glad because…" show how important he is to you. As you explain yourself, make sure to include his name. This demonstrates consideration and care.
Is it possible to make someone fall in love with you again?
Make a comment
FlagsFlags
https://thoughtcatalog.com/?p=628584&p=628584&p=628584&p=628584&p=628584
a total of 449.4k
I'm guessing you've come to this page because you want to know how to make someone fall in love with you again after they've broken up with you.
The good news is that you can surely make someone love you again after a breakup… but you must first understand a crucial aspect of love psychology. The majority of people are unaware that in order to make someone fall in love with you, you must take a two-step approach:
Use Positive Motivation: You must actively inspire the other person to want to go on a date with you. This entails attempting to entice the person to you. At its most basic level, it entails things like looking your best for the person…and conversing with them in a pleasant manner, among other things. At a higher level (and more effective level), it entails studying the components that make up your ex's subliminal roadmap to their ideal future mate (psychologists refer to this as a person's Lovemap) and then matching it. I'll go into more detail about this later.
Get Rid of Negative Incentive: Make sure you get rid of any negative motivation the person may have for wanting to fall in love with you again and start a relationship with you. This entails a lot of distinct elements, which I will discuss in this essay.
Any attempt to make someone fall in love with you that does not take into account BOTH of the processes above is certain to fail.
Can he fall back in love with me?
Yes. You can rekindle your love for each other, but it almost always necessitates discovering new methods to love and connect with one another. This entails setting aside time to do the activities you used to do when falling in love was simple. Making it a point to act in a caring manner will help you revive old feelings.
What makes a man crazy about you?
This page was last updated on January 12, 2021.
This article will teach you how to:
The easy technique to make a man lust after you and get obsessed with you
Why Why you may need to turn down a man in order for him to pursue you.
How to make him feel manly and valued so he never considers abandoning you
Why Why is it ten times easier to make a man fall in love with you if you have self-confidence?
How to make him fall in love with you in bed and make you stand out among all the other women he's ever slept with
Most women don't know how to really make a man go absolutely crazy about you
There was only one question at the bottom:
"How can you make a guy enamored with you to the point where he'll never consider leaving you?"
Of course, this is a massive question about which I could write a book. But, in order to keep things simple, I'll only give you seven bits of advice to assist you.
Here are seven ways to make a man want you desperately:
Become self-confident
You must first have your own life in order before you can make a man utterly wild about you.
After all, men admire a confident woman, especially when she expresses an interest in them.
The majority of men are insecure because they do not accomplish enough in their life. As a result, people expect that a relationship will miraculously improve their situation.
Watch out for this trap
If you don't already feel good about yourself, it's not true that getting into a relationship would solve all of your problems and make things better for you right away.
Because if your entire well-being is dependent on the shoulders of another person, your entire foundation is at risk.
If you get into a relationship with a person and he becomes your source of happiness, you'll become clingy, needy, and reliant on him.
Those are all extremely unattractive features that will quickly turn most men away.
Instead, you should endeavor to build a strong foundation within yourself on which you can always rely.
Perform actions that make you proud.
Make a plan and stick to it.
Participate in the activities and interests that you enjoy.
You'll feel great about yourself if you do these things, and then having a terrific guy in your life will make you feel even better. But being in a relationship with a man can never help you feel better if you aren't already happy.
So make sure you have excellent friends, do activities that make you happy, and continue to improve yourself so that you may become the high-value, self-assured woman you can be.
You'll notice that if you're actively working on your foundation, you'll attract more attention from wonderful guys who will become enamored with you.
Make him feel manly
A woman who makes him feel good about himself is something that will drive a man insane.
And, as obvious as it may seem, a man can only feel good in a relationship if he feels like "the man."
If you can make him feel this way, he will find you to be much more appealing.
You might be thinking right now:
"Okay but Tim, how can I make him feel manly?"
The most effective methods are as follows:
Seek his assistance.
Allow him to take care of things for you.
So, if you've been to the grocery and are carrying a large bag, ask him (if he hasn't already) if he can carry it for you.
And whether or not you can carry the bag yourself is unimportant; what matters is that you give him the impression that you require his assistance.
He wants you to see him as a real man
He will not receive this sense if you do everything yourself and never seek for help.
Don't get me wrong: it's fantastic if you're a self-sufficient lady who can handle everything.
Allowing him to assist you on occasion (even if you don't really need it) is a simple and effective technique to make him want you more.
Be unpredictable
Predictable is another word for BORING in the world of relationships and dating.
And I'm sure neither of you is searching for a dull relationship, am I right?
It is therefore necessary to disrupt your daily routine from time to time in order to drive him crazy about you.
What commonly happens is that a guy and a woman's relationship is really thrilling at first, and they do different things.
However, there comes a point when they both put less effort for one other and they think to themselves:
That's every man's fear
Men are terrified that once they are in a relationship, a woman will put in less effort for them.
That's why, especially in the early stages of dating, it's crucial to be surprising.
This will pique his interest because he's never quite sure where he stands.
So, instead of taking him to the town for a drink every time, surprise him by taking him to the petting zoo.
Simply make sure he doesn't know where he stands all of the time; it'll drive him insane.
Let him make an effort for you
It's nearly hard for a guy to be attracted to you if he doesn't have to put up any effort for you.
So, if you respond to all of his messages in less than five seconds and always answer "yes" to all of his demands, he will quickly become bored.
Because when a man thinks you are too easy, he will quickly lose interest
By the way, I don't mean you should always act like an ice queen and play 'hard to get.'
I'm referring to a woman who says:
Yes, I like you, but I'm not that easy to get along with. You must give it your all for me if you want to win me over.
If you can convey this vibe to him, you will drive him crazy with desire
If he asks you to come over on a Tuesday evening at 10 p.m., for example, you could say:
Sorry, but I'm not the kind of woman that shows up at that hour. However, because I like you, we can meet for coffee in town on Saturday afternoon.
Because it's things like this that cause a man to get enamored with a lady.
Plus, there's something else in the scenario above that can drive a man crazy for you:
Tell him you like him
It's good to allow a man make an effort for you, as we covered in the prior suggestion.
However, you should let him know that you like him every now and then. Because if a guy is unsure whether or not he has a chance, he will most likely abandon you (to protect himself).
As a result, you should tell him now and then that you like him, and he will think:
And when a guy has this impression of you (and he likes you), it doesn't take much to drive him insane.
Sometimes be unavailable to him
Okay. I despise it when women do this to me, but I have to confess that it works rather well.
You should set out moments when you are available to him and times when you are not.
And, like with all mammals, if he receives a random reward (in this case, your attention), he will seek it out again and again.
Once it's obvious that a guy has got your attention whenever he wants, the relationship soon becomes boring for him
This may appear weird, yet the same principle is at work in all forms of gaming.
This is due to the fact that when you gamble, you will win and lose a number of times.
This increases the gambler's desire for the "prize," and before long, he is addicted to it.
As a result, disregard him on sometimes.
Instead of hanging out with him, hang out with your buddies.
Allow him to wait for you to respond to his SMS.
These small but subtle gestures indicate that you have significant things on your mind and that he isn't your first priority, all of which are desirable attributes in a woman.
Simply by not being unavailable to him on occasion and enjoying your own life, you will discover:
He'll find you a far better deal.
He will go above and above for you.
He'll go all out to get you.
And before you say anything, consider this:
"Yes, but I'm not interested in playing a game with him," or "What if he meets someone else while I'm unavailable?"
I absolutely see your point of view, however when you're flirting with a guy, everything becomes a game.
A man wants to make an effort for you (even if he thinks he doesn't), and by not always being available to him, you do this quite efficiently.
Make a guy go crazy in bed
And if you can make a man go insane in bed, he'll like you even more than he did before.
Okay, this may appear to be quite rational, but driving a man insane in bed is not that simple.
I was even asked the following question this week:
To make a man go insane in bed, you must first understand what men desire in bed and during sex. Here are some things that men enjoy:
Say his name out loud.
Make his fantasy of dominating you a reality.
Have an open mind when it comes to trying new things.
Do you want to learn more? These are only three suggestions for making a man go insane in bed; in this post, you'll uncover a total of 17 things men crave in bed but won't tell you about.
This was how to make a guy want you bad and become crazy about you
Remember to read these two linked articles as well:
How to text a guy to make him fall in love with you without appearing frantic or needy
Are you curious about his genuine sentiments for you? Then have a look at these 23 telltale signals that he adores you.
Are You Making These 5 Texting Mistakes?
Discover the 5 texting blunders that turn men off (almost every woman commits one… or more!)
Fill out the form below to obtain my free report on the top 5 texting blunders right now!
It's based in Rotterdam, Netherlands.
Best of the blog
Men with a Fear of Commitment
An Explanation of Toxic Relationships
Recognizing the Player
Men who are narcissistic
How He's Handling His Midlife Crisis
Dealing With A Cheater
Other topics
How To Comprehend Him
He withdraws or appears distant
Convince him to fall in love with you
How To Make Him Change His Mind
Recover him
How to Move On From Him
Information
Definitions
Legal disclaimer
Confidentiality
How do u fix a broken relationship?
There will be a rift in the relationship whenever trust is destroyed. It may be difficult to confront these concerns, but doing so will not benefit anyone in the long run.
Take full responsibility if you're at fault
If there has been infidelity or a breach of trust, it is critical that you accept full responsibility for what occurred and recognize how your actions harmed your partner.
Avoid becoming defensive or avoiding your error, but don't be too hard on yourself either. "You should own it in a compassionate way that allows you to begin to reestablish trust," Kraushaar advises.
In a nutshell, accept responsibility for your acts without attempting to defend or blame them on someone or something else.
Give your partner the opportunity to win your trust back
While it's natural to be wounded and furious, there should also be a desire to improve the relationship.
"Trust can never be regained until the one who betrayed it gives their spouse an opportunity to earn it back," says Kraushaar.
Practice radical transparency
Kraushaar encourages couples to be "radically candid" with each other about what has wounded them rather than bottle up their emotions. This entails putting everything out there, even if you feel stupid or self-conscious about some of it.
If you're the one who betrayed the trust, you must be completely honest with yourself about what drove you to do so. Was it just a case of bad judgment? Was it an attempt to ruin a situation you couldn't seem to pull yourself out of?
To be brutally honest with each other, you must first be brutally honest with yourself.
Seek professional help
Consider consulting with a trained therapist who specializes in relationships and can provide guidance for healing if there has been a severe breach.
Extend compassion and care to the person you hurt
It's easy to feel ashamed and disappointed in yourself after you've wounded your lover. But neither of you will benefit from that.
Rather than focusing all of your energy on berating yourself for what you did wrong, consider channeling it into your partner's care and compassion.
Can lost feelings ever come back?
Relationships can be challenging at times, and it's not uncommon for couples to lose love feelings and have to decide whether to stay together or split up.
If you're in this situation right now and aren't sure if you want to keep the relationship going, keep in mind that partnerships go through several stages.
Just because you've lost feelings right now doesn't imply you won't get them back in the future.
What makes a man miss a woman after a breakup?
Well, that is debatable. This is a question for which there is no definitive solution. It is possible that it will be determined by the nature of the breakup. If the relationship was long, caring, and ended on a sorrowful note, a male will miss a woman shortly after a breakup. When relationships break due to distance or societal/family pressure, the impact on both partners can be immediate and severe. Guys, like women, will struggle to cope with an abrupt breakup, especially if the relationship appeared to be going somewhere.
Do guys miss their ex-girlfriend or boyfriend even if the relationship didn't end so happily? In most cases, males respond differently to a breakup than women do since the awareness comes to them much later. That isn't to argue that guys are cold-blooded and uninterested in their relationships. When males become freshly single, the widespread perception of single men is that they are ""players" gives them the impression that they are suddenly free. As though they'd been 'tied down' previously.
However, that liberation only lasts so long. When they've exhausted all other options for escaping their thoughts, such as partying, drinking, and so on, the breakup will hit them like a truck. When a man misses you, that's when you'll know. In a nutshell, the answer to the question is 8 weeks "After a breakup, how long does it take a guy to miss you?"
Of course, we're making a very wide assertion. Some guys take longer than others, while others take less time. When a man begins to miss you after a breakup is a difficult question to answer. Do they ever come to the realization that they made a mistake and wish to make amends? Let's take a closer look at why a man misses a woman after a breakup:
When it finally hits them
I grew up watching Johnny Bravo and idolizing James Bond, aspiring to be Dan Bilzerian. The freshly single man will fantasize about being a player. He'll start partying with his buddies and bragging about all the freedom he now believes he has, even if he didn't have any to begin with. It's a typical trick males use to fool themselves into thinking they're thinking positively. "She shackled me, buddy, and wouldn't let me leave the house!" Men may even begin a new relationship, but it will not last long.
After a breakup, what makes a man miss a woman? If you're curious, "If you're wondering, "Is he thinking about me after the split?" remember that guys start to miss you after a breakup when reality sets in and they've exhausted all of their evasive efforts. Now comes the phase where they have to face their feelings, which can be extremely difficult for some men.
When you stop talking to them for good!
When you shut a guy off and refuse to communicate with him on any platform (including SMS), you've done something wrong. Get a grip, ladies; he'll naturally become more interested in what you're doing. As long as guys can see your stories and occasionally comment, you're fine to go "They won't understand they've permanently lost you if you say "hello."
A girl who adheres to the no-contact rule is the type of girl that boys lament losing. You might be leaving "My relationship with my partner ended. He shattered my heart. There's no need for us to stay in touch." When does a man realize he is missing you? He'll miss you if you cut him off. He will become frustrated if he does not receive answers to the queries he has in his head. Maybe even ask your pals what they think of you. When this happens, guys will begin to miss you after a breakup.
When wishful thinking sets in
Guys will start reminiscing about how great the relationship was after a bit more time has passed. They will frequently overlook memories that remind them of why the relationship failed, preferring instead to focus on the positive aspects of the connection.
Some may even question their own abilities, speculating, "Perhaps I was the one who was wrong the whole time!" Men may realize they made a mistake and desire their ex back as a result of this ego-diminishing behavior. This is also when you can get a text saying "I miss you" or "I'm sorry I treated you so badly."
When they realize being single isn't all that great
It will take some time, but guys will eventually realize that being single isn't all it's cracked up to be. Yes, you save a little more money, but you also don't have the same level of support or someone to do things with.
All hell breaks loose as they learn they must now do their buying based on their fashion judgment. Expect the next several t-shirts to be exceedingly ill-fitting, with a random color scheme. Guys start to miss you after a breakup at this point, and they realize they miss being in a relationship as well.
When you upload that Instagram selfie with a new bae
Nothing in the world hurts a freshly single guy more than this. Especially if the ex-couple hasn't made contact in a long time. Whether or not he's following his ex on social media, that new snapshot of you with your new love interest will end up in his phone and break his heart.
Guys appear to be in love with their ex after this occurs. Memories of the relationship will flood back to him, and this is usually when a man recognizes he has lost a nice lady.
When he goes through a challenging phase in his life
When does a man realize he is missing you? When life gets tough, men will need emotional support more than before. Unfortunately, society has not taught guys how to emotionally support their male pals. Discussing melancholy and emotional pain with other males is sometimes regarded as sissy.
As a result, males find themselves unsure of how to assist their male companions in times of emotional hardship. After a breakup, this is when guys start to miss you. Men don't get the same level of support and responses from their women in any other situation.
When they simply miss being in a relationship
After a breakup, a man's loneliness is what causes him to miss a woman. When a man misses you, he will pine for the cuddles, emotional stability, and the constant companionship. When this happens, they will understandably miss you.
The comfort and sexual intimacy that they shared with you will be missed by the guys. This is when they begin to wish they had treated you better so they could continue to receive emotional support and sex from you. This could take anywhere from 8 to 16 weeks, depending on how soon they notice their peers in partnerships.
How do I fall back in love with myself?
When you fall in love with yourself, you realize how valuable you are and how capable you are. Falling in love with yourself also entails a true liking for yourself and a desire to spend time alone.
Our culture places a lot of importance on romantic love. Many people believe that finding the ideal spouse will make them "whole," that it will fill an inner gap, and that it will solve all of their issues.
Another individual, on the other hand, will never be able to do all of these things for you. You must complete them on your own. To put it another way, you must fall in love with yourself. You will be able to perform all of the following if you fall in love with yourself:
Rather than waiting on others to provide what you require, provide it for yourself.
Recognize and appreciate both your talents and faults.
When you make a mistake or fail, be kind to yourself.
Be at ease doing things on your own.
Recognize that you're fighting for yourself, even if no one else is.
· Recognize that you are sufficient.
Have the courage to pursue what you truly desire.
Doesn't it sound fantastic? So, how can a person fall in love with themselves? I'll tell you what happened. There are ten techniques to fall in love with yourself listed below.
What causes someone to fall out of love?
People fall out of love for a variety of reasons, one of which is a lack of appreciation, respect, or value in their relationship. It can be difficult to feel truly loved if your partner no longer appreciates you, expresses thanks, or simply acknowledges your accomplishments or efforts. And if you feel taken for granted, continually criticized, or even disposable in your relationship, your love for your partner may suffer. When this individual treats you badly, his or her words and actions can cause you to resent him or her. And the wonderful sensations you once had can slip away if you no longer feel important, appreciated, or even sincerely loved by your partner.
How To Capture His Heart And Make Him Fall For You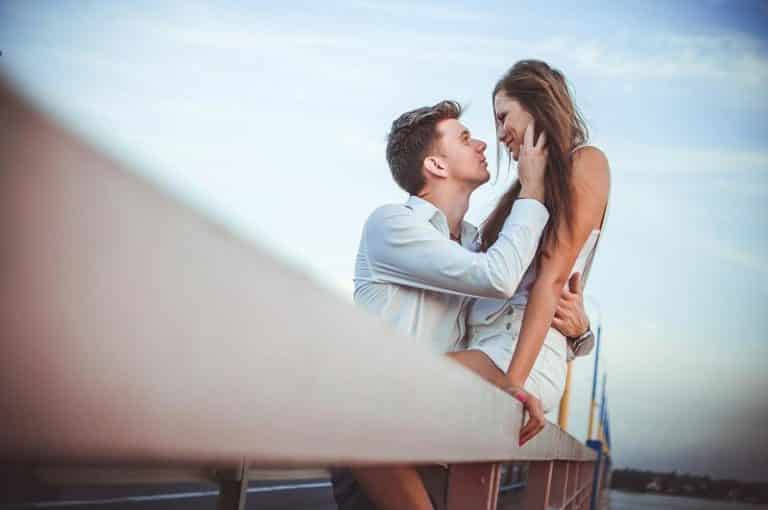 Here's what we've realized after so many years of experience as dating coaches:
It's really easy to make men fall for you once you know the "cheat code".
See, most women don't really know how men think, and why they act the way they do…
In fact, they go through their whole life never meeting the perfect guy who treats them right.
Don't let this be you!
We've taught thousands of girls around the world the special "cheat code" to a man's heart.
Once you learn the truth about how the male mind works, you can make any man fall in love with you.
Here's how it works:
There are special tricks you can use to target the "emotional triggers" inside his mind.
If you use them the right way, he will start to feel a deep desire for you, and forget about any other woman in his life…
The best part? These techniques are based on psychology, so they work on any man, no matter how old you are or what you look like.
To learn about these simple techniques, check out this free eBook NOW:
As women, we understand how you feel.
But no matter what other people say, always remember:
You are an AMAZING woman…
And you deserve an amazing man who loves you, respects you and treats you special.
So start using these special techniques today, and see how quickly men fall in love with you immediately!