There is no secret formula or method for making a man want you desperately. However, there are some seductive dating strategies you may use to get the best outcomes while also improving your self-esteem.
In today's issue, we look at several simple ways to make a man want you badly.
How can I make him want me badly?
This page was last updated on January 12, 2021.
This article will teach you how to:
The easy technique to make a man lust after you and get obsessed with you
Why Why you may need to turn down a man in order for him to pursue you.
How to make him feel manly and valued so he never considers abandoning you
Why Why is it ten times easier to make a man fall in love with you if you have self-confidence?
How to make him fall in love with you in bed and make you stand out among all the other women he's ever slept with
Most women don't know how to really make a man go absolutely crazy about you
There was only one question at the bottom:
"How can you make a guy enamored with you to the point where he'll never consider leaving you?"
Of course, this is a massive question about which I could write a book. But, in order to keep things simple, I'll only give you seven bits of advice to assist you.
Here are seven ways to make a man want you desperately:
Become self-confident
You must first have your own life in order before you can make a man utterly wild about you.
After all, men admire a confident woman, especially when she expresses an interest in them.
The majority of men are insecure because they do not accomplish enough in their life. As a result, people expect that a relationship will miraculously improve their situation.
Watch out for this trap
If you don't already feel good about yourself, it's not true that getting into a relationship would solve all of your problems and make things better for you right away.
Because if your entire well-being is dependent on the shoulders of another person, your entire foundation is at risk.
If you get into a relationship with a person and he becomes your source of happiness, you'll become clingy, needy, and reliant on him.
Those are all extremely unattractive features that will quickly turn most men away.
Instead, you should endeavor to build a strong foundation within yourself on which you can always rely.
Perform actions that make you proud.
Make a plan and stick to it.
Participate in the activities and interests that you enjoy.
You'll feel great about yourself if you do these things, and then having a terrific guy in your life will make you feel even better. But being in a relationship with a man can never help you feel better if you aren't already happy.
So make sure you have excellent friends, do activities that make you happy, and continue to improve yourself so that you may become the high-value, self-assured woman you can be.
You'll notice that if you're actively working on your foundation, you'll attract more attention from wonderful guys who will become enamored with you.
Make him feel manly
A woman who makes him feel good about himself is something that will drive a man insane.
And, as obvious as it may seem, a man can only feel good in a relationship if he feels like "the man."
If you can make him feel this way, he will find you to be much more appealing.
You might be thinking right now:
"Okay but Tim, how can I make him feel manly?"
The most effective methods are as follows:
Seek his assistance.
Allow him to take care of things for you.
So, if you've been to the grocery and are carrying a large bag, ask him (if he hasn't already) if he can carry it for you.
And whether or not you can carry the bag yourself is unimportant; what matters is that you give him the impression that you require his assistance.
He wants you to see him as a real man
He will not receive this sense if you do everything yourself and never seek for help.
Don't get me wrong: it's fantastic if you're a self-sufficient lady who can handle everything.
Allowing him to assist you on occasion (even if you don't really need it) is a simple and effective technique to make him want you more.
Be unpredictable
Predictable is another word for BORING in the world of relationships and dating.
And I'm sure neither of you is searching for a dull relationship, am I right?
It is therefore necessary to disrupt your daily routine from time to time in order to drive him crazy about you.
What commonly happens is that a guy and a woman's relationship is really thrilling at first, and they do different things.
However, there comes a point when they both put less effort for one other and they think to themselves:
That's every man's fear
Men are terrified that once they are in a relationship, a woman will put in less effort for them.
That's why, especially in the early stages of dating, it's crucial to be surprising.
This will pique his interest because he's never quite sure where he stands.
So, instead of taking him to the town for a drink every time, surprise him by taking him to the petting zoo.
Simply make sure he doesn't know where he stands all of the time; it'll drive him insane.
Let him make an effort for you
It's nearly hard for a guy to be attracted to you if he doesn't have to put up any effort for you.
So, if you respond to all of his messages in less than five seconds and always answer "yes" to all of his demands, he will quickly become bored.
Because when a man thinks you are too easy, he will quickly lose interest
By the way, I don't mean you should always act like an ice queen and play 'hard to get.'
I'm referring to a woman who says:
Yes, I like you, but I'm not that easy to get along with. You must give it your all for me if you want to win me over.
If you can convey this vibe to him, you will drive him crazy with desire
If he asks you to come over on a Tuesday evening at 10 p.m., for example, you could say:
Sorry, but I'm not the kind of woman that shows up at that hour. However, because I like you, we can meet for coffee in town on Saturday afternoon.
Because it's things like this that cause a man to get enamored with a lady.
Plus, there's something else in the scenario above that can drive a man crazy for you:
Tell him you like him
It's good to allow a man make an effort for you, as we covered in the prior suggestion.
However, you should let him know that you like him every now and then. Because if a guy is unsure whether or not he has a chance, he will most likely abandon you (to protect himself).
As a result, you should tell him now and then that you like him, and he will think:
And when a guy has this impression of you (and he likes you), it doesn't take much to drive him insane.
Sometimes be unavailable to him
Okay. I despise it when women do this to me, but I have to confess that it works rather well.
You should set out moments when you are available to him and times when you are not.
And, like with all mammals, if he receives a random reward (in this case, your attention), he will seek it out again and again.
Once it's obvious that a guy has got your attention whenever he wants, the relationship soon becomes boring for him
This may appear weird, yet the same principle is at work in all forms of gaming.
This is due to the fact that when you gamble, you will win and lose a number of times.
This increases the gambler's desire for the "prize," and before long, he is addicted to it.
As a result, disregard him on sometimes.
Instead of hanging out with him, hang out with your buddies.
Allow him to wait for you to respond to his SMS.
These small but subtle gestures indicate that you have significant things on your mind and that he isn't your first priority, all of which are desirable attributes in a woman.
Simply by not being unavailable to him on occasion and enjoying your own life, you will discover:
He'll find you a far better deal.
He will go above and above for you.
He'll go all out to get you.
And before you say anything, consider this:
"Yes, but I'm not interested in playing a game with him," or "What if he meets someone else while I'm unavailable?"
I absolutely see your point of view, however when you're flirting with a guy, everything becomes a game.
A man wants to make an effort for you (even if he thinks he doesn't), and by not always being available to him, you do this quite efficiently.
Make a guy go crazy in bed
And if you can make a man go insane in bed, he'll like you even more than he did before.
Okay, this may appear to be quite rational, but driving a man insane in bed is not that simple.
I was even asked the following question this week:
To make a man go insane in bed, you must first understand what men desire in bed and during sex. Here are some things that men enjoy:
Say his name out loud.
Make his fantasy of dominating you a reality.
Have an open mind when it comes to trying new things.
Do you want to learn more? These are only three suggestions for making a man go insane in bed; in this post, you'll uncover a total of 17 things men crave in bed but won't tell you about.
This was how to make a guy want you bad and become crazy about you
Remember to read these two linked articles as well:
How to text a guy to make him fall in love with you without appearing frantic or needy
Are you curious about his genuine sentiments for you? Then have a look at these 23 telltale signals that he adores you.
Are You Making These 5 Texting Mistakes?
Discover the 5 texting blunders that turn men off (almost every woman commits one… or more!)
Fill out the form below to obtain my free report on the top 5 texting blunders right now!
It's based in Rotterdam, Netherlands.
Best of the blog
Men with a Fear of Commitment
An Explanation of Toxic Relationships
Recognizing the Player
Men who are narcissistic
How He's Handling His Midlife Crisis
Dealing With A Cheater
Other topics
How To Comprehend Him
He withdraws or appears distant
Convince him to fall in love with you
How To Make Him Change His Mind
Recover him
How to Move On From Him
Information
Definitions
Legal disclaimer
Confidentiality
Let him take initiative.
He'll have to be the one to call you if you don't make the initial move. Additionally, you'll be on his thoughts! When it comes to dating, males enjoy a good chase.
The no contact rule is one of the most effective tactics for winning an ex back (or attracting a new companion). This is when you break off all communication with your ex in order to make them desire you back.
You may make the guy you're interested in miss you and fall for you by customizing this tool to your present situation.
Allowing him to seek you on his own initiative will have a two-fold effect. You'll know he's interested and that he's serious about being in a relationship with you. You'll also offer him the opportunity to figure out what he wants.
It's a good sign he's sincere if he consistently comes to you for dates and connects with you.
Don't let him think he has you too soon.
How can you make him constantly think of you? Whether you like it or not, there's something to be said for playing hard to get. However, this does not imply that you should play games with him.
Many women, whether they're farther along in their relationships or still in the seduction phase, suffer from a lack of self-confidence at some time.
They're unsure whether the guy they like is genuinely interested in them or is merely flirting or playing games. Not to mention the fact that there are so many stereotypes about males being unfaithful that trusting someone might be difficult.
So, make the most of your time with him. Allow him to prove himself to you by keeping your options open. Don't make any commitments until you're convinced he's sincere.
Take your time with the relationship and let it develop at a healthy pace so you know it'll be a wonderful thing when you finally commit to him!
Don't say 'yes' to him every time.
Are you stumped as to what to say to make him miss you? "No," is the surprise short response.
Saying no to a guy you really want to spend time with may seem counterintuitive, but it's actually a smart idea. If you're always available to men, especially early in a relationship, they may lose interest.
Being a little remote and unavailable might make you even more beautiful in a man's eyes if you want to be the only girl he thinks about all day. Doing so immediately turns you into an attractive challenge, requiring him to either seek you in order to form a connection with you or risk losing you to another relationship.
Make him feel like he can't live without you.
He might not think he wants a committed relationship with you right away. It's up to you to persuade him to invest, therefore the greatest thing you can do is show him how much better his life is with you in it.
You want to be comforted not just so that you may feel pleased in your relationship, but also so that your love story can continue to flourish. This is why convincing him to miss you can be a viable option. You can not only be certain of his feelings for you, but you can multiply them tenfold.
Make the time you spend together amazing so he wants you around more.
You mix up the power play between you and make his deeper affections for you develop more faster if you can get a guy to miss you. So, if you spend quality time together and actually enjoy each other's company, you can be sure he'll think about you when you're not around.
You can also text him to remind him how much he wants to be with you. What are some ways to make him miss you over text? A little flirting and promises about your next encounter will undoubtedly make his head spin. To have him thinking about you — and just you — post images (delicious ones!) and call or phone him.
He'll want to spend more time with you, and he'll be looking forward to it. This method can also be used in a long-distance relationship.
Make him miss you by not contacting him.
This is one of the most typical blunders women make with a new love partner, and it's part of allowing him take the lead in your relationship. Is it true that stillness makes a man miss you? It certainly does!
You may have a tendency to cling to the guy you're dating, or you may be overly present if you're still in the seduction phase. You don't allow for any space between you, which could cause him to miss you.
Simply put, the less you are present, the more he will miss you in the long run.
How is he supposed to miss you if you don't give him the chance? When a woman pushes away or feels unapproachable to a man, he is more inclined to try to get closer to her – you've probably witnessed this behavior in flirtation.
Make yourself stick out in his mind.
Be the one who listens and understands if you want this guy to know that you're exceptional and stay at the top of his mind.
Be the one who stands out from the crowd. I'm not simply referring to the physical element, however you should take care of your body and appearance. The emotive factor should be in the forefront of your mind.
Make sure you're forming an emotional and sentimental bond with one another when you're together. A man is drawn to someone with whom he can share both his emotional and physical side.
What to say to him to make him want you?
1. Just thinking of you makes me happy…
2. Cocktails for you and me?
3. I was just thinking about a time when we… (bring up a happy memory that you shared)
4. Do you want to know what I'll do the first time I see you? Make up your own story…
5. Do you miss me?
6. You have one of the most beautiful smiles…
7. One of my favorite things to do is flirt with you…
8. I wish I could be in your arms right now…
9. I'm having a hunger…
10. Just so you know, when I saw a message from you, I grinned.
11. I'll have a surprise for you the next time I see you.
12. I've had such a rough day, do you want to cheer me up?
13. I consider myself fortunate to have you as a friend.
14. I'd want to play with you in a game…
15. Let's spend the day just cuddling in each other's arms.
16. Put down your phone and hurry over here…
17. Hello, sexy…
18. I'm looking for love.
19. Just knowing you're there makes me feel better.
20. I'm chilling a bottle of wine…
21. Let's snuggle up and keep each other warm…
22. When I'm with you, I have a lot of fun.
23. When you're not with me, I genuinely miss you.
24. Can you tell me what you're wearing? Lol
25. Make a note of me on your "to-do" list.
26. I just stepped out of the shower and wanted to let you know that you're on my mind.
Date him for who he is, not for his potential.
Everyone wants to be liked and accepted for who they are, but many women make the mistake of dating a man for his potential, or the man he could be in five years (with your help, of course).
Men, on the other hand, aren't projects. When you expect a man to change, he perceives that you aren't recognizing him for who he is. It may make some guys feel ashamed, as if they aren't good enough. If a man feels this way in the start of a relationship, he'll most likely become worried and end the connection.
When I've asked happily married guys what about their wives made them think, "Yes, she's the one," they frequently say, "She never attempted to change me."
Know what you're searching for in a man and look for someone that fits the bill.
Create emotional safety for him.
Emotional safety refers to a place where people can freely express their views, feelings, and wishes without fear of being judged.
When males claim a woman is easy to talk to, they're referring to the fact that they can say things to her that they wouldn't say to anybody else since they won't be criticized.
Listen to your man without passing judgment the next time he's having a difficult day, moaning about a colleague, or telling you something personal. Understand when to solve a problem, when to provide assistance, and when to just listen. People don't always want their problems solved; they simply want someone to listen to them out and feel safe with you.
Keep things light and playful.
People will remember you based on your shared experiences. The more pleasant and enjoyable experiences you share, the more those sensations get associated with you.
Relationship timelines varies between men and women. Women are more likely to rush into partnerships, anxious to define their status and skip over many of the pleasurable aspects of dating, whereas males are more likely to take their time deciding whether or not they want to pursue the relationship further.
Because you're still dating a guy, even if he really, really likes you, it's crucial to keep the beginning of a relationship light and playful.
Be vulnerable.
Dropping your guard and revealing your vulnerability is the quickest method to develop emotional intimacy with someone. When you show someone an unedited version of yourself, you're essentially handing them the key to your entire life, and that's a significant responsibility.
Consider how you'd feel if you'd earned someone's trust in that way. Isn't it incredible?
When you expose your vulnerability to others, you create an emotional safe space for a male to do the same.
What makes a man feel connected to a woman?
In plain English, males typically feel the most loved by the women in their lives when they are hugged, kissed, smiled at, and have specific thanks, praise, and words of affection expressed to them. Men, frequently to a greater extent than women, feel loved and connected through sexuality. Unlike women, who frequently need to feel emotionally connected before they can feel sexually attached, men often need to feel sexually connected before they can feel emotionally connected. Furthermore, when there is novelty and adventure in a relationship, some men feel deeper sentiments of attachment and connection.
Why do men lose interest?
If a guy loses interest in you, it's critical that you focus on yourself as much as he does. Maintain your relationships with your family and friends, as well as all of your previous interests and hobbies before you started dating this guy. If you have a wide range of interests, he will most likely be more interested in you.
If the relationship has become static, a man's interest may wane. If he's grown comfortable, if not bored, with where your relationship is right now. He may lose interest if things haven't altered much since you first started dating. Keep things interesting by remaining spontaneous, regardless of how long you've been dating.
When a guy loses interest in you, he stops wanting to spend as much time with you as he once did. He may have lost interest if he no longer bothers to schedule romantic dates with you. No matter how long you've been seeing one other, it's critical to keep your relationship fresh and spontaneous.
If things have become too comfortable and the thrill has worn off, men will lose interest in relationships. If things have remained the same since you initially started dating, he may begin to lose interest. Your boyfriend may lose interest in your relationship if you both stop making an effort with each other.
There should be no need for your partner to be concerned about losing you. You should be in a relationship where you feel stable and comfortable enough to not have to worry about this. If you believe you and your boyfriend are having relationship problems, you should have a serious talk with him. In every relationship, it's critical to keep the lines of communication open.
How do I make him miss me psychology?
Men respond well to the psychology of how to make someone miss you. Clinginess surrounding a man does not work, as you are well aware. The goal is for them to miss you when you're not there, to sense your absence, and to love you even more when you're not around. And you have to do it deftly, because if you try too hard, men will distance themselves from you.
They enjoy their privacy, but if you are not present, they miss you as well. You can make someone miss you without speaking to him, make him miss you after a quarrel, and make him miss you when he is at a party.
After a breakup, you may need to employ the miss you method. Following the no contact rule is a terrific technique to make him miss you and want you back. Then your guy will miss you so much that you'll get back together eventually.
You might be missing him and aren't sure if he feels the same way. It's natural to want your Mr Perfect to miss you as much as you miss him. You must, however, do all the heavy lifting if you want him to miss you.
The psychology of a guy differs from that of a woman. They enjoy the thrill of the chase and the intrigue of the unknown, which makes them crave you even more. To make him miss you, you must make yourself desirable and keep him on his toes.
You'll know you're on the correct track if you notice evidence that your lover is missing you. But do you want to make him want to commit by making him miss you? Then try one of these 20 psychological tricks to make him miss you a lot.
How do I ignore him to get his attention?
Hire a professional to assist you in capturing his attention. To chat with someone right now, click here.
In any case, you determine that the best way to grab his attention is to keep your calm and ignore him until he texts you.
Isn't it in your dream that he misses you, begs to see you, and invites you to join him as you ride off into the sunset together? Wrong.
Ignoring a man in order to make him love you is a power move that will not result in your happily ever after…
However, in some cases, ignoring him to catch his attention may prevent you from diving into something too early and aid in determining whether it's the genuine deal.
It isn't a case of ignoring him in the hopes that he will pursue you. This treatment is demeaning and exploitative of his time and emotions, and it does not bring out the best in anyone.
However, there are instances when it is healthier to focus your emphasis on anything other than your growing relationship.
It can be an opportunity for you to get to know a guy before becoming emotionally committed in him, while also ensuring that you prioritize your own goals and needs.
Here are some things to think about when you're trying to ignore a guy in the 'proper' way.
How can I turn him on over text?
1. Hello there, stranger. Don't be a stranger.
2. Good day, you! I hope your day is going well!
3. How would you react if I invited you over right now?
4. I'm the one who initiates messaging, therefore I'm expecting you to initiate kissing as well.
5. I'm here to ask you out. Do you want to go out for coffee on Saturday?
6. No one understands me like you.
7. Now that I've officially texted you, don't make me wait. I'll be anxiously staring at my phone, waiting for it to ding.
Come on over. Now. Except for me, no one else is present.
9. Right now, I wish you were sitting next to me.
10. You can't text me first, but every five minutes you may post your Facebook status? I see what you're saying.
11. Hello there! Please, don't worry about me so much!
12. Last night, I had a dream about you.
13. I'm terrible at initiating conversations. Do you want to give it a shot?
14. How about some Netflix and chill?
15. What are your plans for the weekend? Because I don't have any.
16. I recently finished a book that I know you'd enjoy. You should come over and collect it.
17. How about we snuggle up tonight and watch a movie?
18. Come on over; I've got all of your favorite things. Pizza, beer, and, of course, ME were all on the menu.
19. I was just scrolling over your Instagram and I have to say, you look great.
20. Your mouth has been on my mind all day.
21. May I just call in ill tomorrow and spend the entire day with you?
22. I'd like to invite you over this weekend, but I'm not sure I'll be able to keep my hands off myself.
23. Do you have any plans for lunch today? I was hoping to drop by and share a meal with you!
24. I consider each message you send me to be a small gift.
25. I'm not sure why, but today's ideas are particularly X-rated. I believe you are to blame.
26. I think it's extremely sexy that you've been so patient with me while I've tried to take things gently. Believe me when I say that I'm well worth the wait!
27. Do you miss me yet?
28. It's been a long and exhausting day. Do you need to let off some steam tonight?
29. When I'm with you, I'm on cloud nine.
30. Takeout. Tonight. You and I.
31. I've been looking forward to seeing you all day.
32. I enjoy it when my roommate is away since I don't have to dress.
33. I'm guessing it'll be a night of burgers and beer… Are you up for it?
34. I couldn't stop thinking about you all day; it kept me from working.
35. I recently heard a song on the radio that exactly captures our relationship.
36. I was planning on texting you in a day or two, but I can't wait that long to chat to you.
37. Let's skip the small talk and go to flirting right now.
38. I can't recall the last time we talked. That needs to change.
39. Be truthful. Have you been waiting for a text from me for a long time?
40. You never send a text message first. I'm not sure if you despise me or are just being coy.
41. How did it take you so long to message me? I'm such a joy to be around.
42. How is your week shaping up? Is there any room for me?
43. You'll adore the outfit I'm wearing tonight.
44. Stop posting pictures of yourself that make you appear so good. Over here, you're killing me!
45. See, this isn't working for me; you're too far away. I'd be in your arms right now if I could.
46. Hello there. I was simply curious as to how long it will take you to understand that I like you and that you like me back.
47. I'm completely enamored with you. Just a heads up.
48. I had a dream that we were sexting, and when I awoke, I resolved to make it a reality.
49. You're looking fantastic today. What evidence do I have? Because you maintain a good appearance on a daily basis.
50. You are the only thing I see when I close my eyes.
51. Did your face light up when you saw my name flash up on your phone a few moments ago?
52. You're the missing piece of me that I didn't even realize I was missing.
53. You are truly great. That is something you should never doubt.
I'm 54, a little tipsy, a touch horny, and completely alone.
55. I'm really hungry right now, yet I don't want to eat.
56. I keep remembering how good you looked the last time we met.
57. What makes you so adorable?
58. The only time I make a ridiculous smile at my phone is when you send me a text message.
59. You have no idea how much I am looking forward to seeing you right now!
60. Let's embark on a journey together. This weekend, why not attempt a new hike?
61. I'm running out of text messages to send you, and I'm running out of jokes as well. My phone's battery may run out, but my heart will never run out of room for you.
Congratulations on number 62. You've progressed to the next level. The next time I see you, I'm not going to hold back. Make yourself ready!
63. You're quite attractive. I believe I am attracted to you.
64. If you've been thinking about making a change, today is the day to do it.
65. Getting any work done today is tough because I can't stop thinking about you.
66. You were very attractive last night.
67. I'm sorry to hear you're having a bad day. Is there anything I can do to help?
68. You give me a sense of importance, which I adore!
69. I'm sure you're aware of how I feel about you. So, what are your plans for dealing with it?
I totally adore you at the age of 70.
71. May I just call in ill tomorrow and spend the entire day with you?
72. Every single one of my friends has told me that they wish they had a guy like you.
73. I can't get you and your smile out of my head.
74. Just so you know, we're hanging around tonight.
75. I just took some erotic photos, but they're too offensive for Instagram. Want to have a look?
76. I just noticed the new photo you posted. I see you're looking better than ever.
77. I've wanted to try rock climbing for a long time! Do you want to be my instructor now that I've met an expert?
78. I'm contemplating uninstalling Tinder because I've already met the man I want to be with.
79. Do you believe in love at first sight, or do you think I should come back?
80. At my residence, there's a Mewtwo. You'd best hurry up and catch it.
81. If you want to come over to my house tonight, I'll make the trip worthwhile.
82. I'm not sure what I'd do without you.
83. Right now, I'm wondering if you even exist. I mean, is it possible for someone like you to be genuine?
84. In case you were wondering, I'm still single.
85. Do you realize you're one of the most fascinating individuals I've ever met?
86. Which emoji comes to mind when you think of me?
87. Have I mentioned that I'd like to kiss you today? For the simple reason that I want to kiss you.
88. I enjoy your company. What are your plans for dealing with it?
89. I could do nothing with you for the rest of my life.
90. We should definitely stop messaging and meet together in person instead.
91. I can't stop smiling because it hurts my cheeks! What are you doing to me?!
92. Can't get the other day/night out of my head.
93. I just saw something incredibly attractive that reminded me of you.
94. I'd give anything right now to be with you.
95. Do you think it's sexier when girls initiate contact, or should I wait for you to initiate contact?
96. Hey, there, sexy.
97. I'm not one for waiting three days, so I'm contacting you right now.
98. I grin like an idiot when I see your name flash up on my phone screen.
99. Right now, I'm dying to spend some time with you.
100. Do you want to have a good time?
101. I know you've had a bad day, but don't worry; things will get better.
102. I'm currently watching a rom-com in which the main character looks precisely like you. Except it's not nearly as adorable.
103. I always search for you first when I come into a place full of people.
104. Can you guess which emoji I just added to your phone next to your name?
105. Have you ever been told that you have the most beautiful eyes?
106. Just to let you know, I'm normally a lot nicer.
Parade Daily
107. I appreciate the fact that you continue to push me. You're helping me grow as a person.
108. I can't take my mind off of how lovely you are.
109. It didn't take me long to realize how unique and great you are.
110. I despise almost everyone, but you are an exception.
111. I'm not going to lie, you're always on my mind.
I've got Netflix on, but no one to watch it with. Do you think you could assist me?
113. I don't have anything particularly intriguing to say to you, but I was eager to speak with you.
114. Before I met you, what did I think about all the time?
115. You're really fantastic.
116. You'll think I'm lying, but you're basically my dream guy.
117. I'm not a big fan of scary movies, but I know I'll be safe with you in there.
118. Don't you think our first kiss will be epic?
This weekend, 119. It's just you, myself, and a bottle of wine, right?
120. You know what'd be better than a text response? A dinner invitation has been extended.
121. I hope you're feeling a little bit better today!
It's 122 degrees outside, and it's bitterly cold. Would you like to come over and warm me up?
123. I hope my desire to text first appeals to you.
124. Are you going to have wine or beer tonight?
125. I can't believe I've found a brilliant, humorous, and amazingly attractive guy.
126. I could text you all night if I wanted to.
127. Our most recent date was a lot of fun. I can't recall the last time I laughed that hard.
128. I understand that no one is perfect, but you're quite near.
129. I think we should go on another date soon.
130. Because of you, I have undoubtedly improved as a person. So, thank you very much.
Look into:
250 Questions to Ask a Guy250 questions to ask a guy I've never had any doubts250 "Would You Rather…?" says the narrator. Questions250 Questions of Truth or Dare
What flirty texts do guys like?
Not everyone is adept at expressing their emotions and expressing affection. Men, in particular, tend to hide their emotions from us, so we don't hear them express "I love you" very often. However, this does not imply that he is unconcerned about you. That's something he can't convey to you directly. These men are shy and introverted, and they don't know how to express their sentiments to their partners. When men are unable to express themselves verbally, they express themselves via their behaviors.
The way they look after you, listen to you, defend you, and praise you reveals a great deal about their love for you. They have their unique way of expressing their affection for their mate. It may not be particularly romantic or considerate, but paying close attention will reveal how much they adore you.
1-He enjoys being in close proximity to you. He grabs your hand, wraps his arms around you, hugs you, and always sits near to you, for example.
2-He goes to great lengths to make you feel cherished. He sends you unexpected gifts, sings you a song on a special day, makes time to chat to you nevertheless, makes last-minute plans, and so on.
4-He recalls every detail about you and is interested in learning new things about you. If you've recently coloured your hair, he'll be able to tell right away.
5-He will discuss his future plans with you. He'll want to include you in all of this.
6-He can't be upset at you for a long time, even after a large battle. Whatever happens, once the fight is done, he'll talk to you.
7-He is considerate of your personal space. And he will never question you about it if you need it.
8-He will always go out of his way to meet your needs, make you happy, and keep you safe.
9-He enjoys spending time with you. He doesn't require any special planning. He simply enjoys being in your presence.
Relationships & Love
affection
associates
Adoration
How does a man show his love without saying it?
Tony, a married man in his late 40s, remarked, "I can sleep with her, marry her, take care of her, but love—something that's else." "Guys despise talking about love. They're at a loss for words. Of certainly, men experience love. However, they exhibit it in different ways."
Why don't most men just come out and say what they're thinking? Love, I've found in my years as a therapist, can make men feel vulnerable, infantile, and unable to perform what's expected of them, especially those who believe they're living in a dog-eat-dog society. Men still love, and different sorts of men display their love in various ways. In fact, at different points in a man's life, love can signify different things to him. This means a woman must be aware of her man's identity and what love means to him. If you're getting tired of waiting for those three magic words, consider what your man might be saying in other ways:
1. Expressing your love by simply saying "I Love You."
For some men, just voicing these three words is a major stride. That's because it entails far more than merely expressing emotion. For some, it feels like a life commitment, while for others, it is dangerous.
""I feel like I'm taking my life in my hands and offering it to her when I say I love you," Steve explained. It's terrifying. To truly utter the words to her, I need to have complete faith in her and know that she will not betray my love." The fear of rejection is really severe in this instance. For most guys, rejection is excruciatingly painful, and saying "I love you" can be an invitation to be wounded. Before a man will dare to say those words, he must be completely confident in the relationship and in the woman's affections for him.
Others may respond by saying ""I love you" means "I'm making a promise to you." I'll be here to help you with everything you need." Because many men communicate their love by action, these words offer a promise of what is to come. They believe that by speaking these words, they are pledging to be there for her, to give to her, and to support her. They'll feel like a heel if they don't do it.
"I love you," some guys say, means "I'm not going" or "I'll always be loyal." For some men, this might be extremely frightening. They see the words to be a promise, and they believe that if the promise is broken, they will suffer as well. Men don't want to betray you by breaking their promises. Most people want to be able to deliver on their promises and give you what you desire. In the end, all they want is for you to think well of them—and for them to think well of themselves.
2. Providing Affection Tokens
There are numerous types of gifts that a man might give. Those in packages, candies, flowers, and personal notes are obvious examples. Others, though, a woman may or may not be aware of. Giving their time to you, for example, is a gift for certain men. This is their method of demonstrating they love you by spending more time with you and less time with their family and friends. They have made the decision to be with you.
Other men choose to give different gifts. The message is the same whether your partner stands up for you during a difficult time, visits your family with you, does small things for you, attends big activities with you, puts you first in his thoughts, or prepares trips, dates, or outings for you. He is devoted to you. If this describes your boyfriend, bear in mind that he, like many men, may be uncomfortable expressing his thoughts directly, therefore these behaviors are evidence that he is deeply concerned. The key to comprehending someone like this is to recognize two things: He expects you to understand that his actions are motivated by love.
PDA stands for Physical Displays of Affection.
Affection can range from holding hands to making love. In fact, some guys find it easiest to express their sentiments when they are in love. That's because they feel as if they've loved you after being intimate with you, and they often do. Physical contact breaks down barriers and gives them a sense of closeness that they wouldn't be able to get in any other way.
Because sex may mean so many different things to different people, this can be a complicated topic. Most women, in addition to sex, require tenderness and foreplay in order to feel appreciated. Some ladies even need to hear words of love uttered to them during this time. It is often a man's way of expressing love when he is open, giving, and affectionate with a woman on a regular basis. For him, love is addressing her wants while also meeting his own.
Other men use sexuality to avoid or cover up problematic areas in their relationships. They believe that if the sex is good, the rest will take care of itself. When sex is reluctant or non-existent, it usually indicates that something is missing emotionally or that the relationship is in conflict. Sex is a sensitive gauge for what's going on in one's life in all facets.
4. Inviting You to Meet His Family
Taking you home to meet your family and close, valued friends is another way of saying "I love you." This is frequently a sign that the man has affection for you on a deeper level. Not only does it express his pride in you, but it also expresses his desire to link you with the people who mean the most to him. He wants you to be concerned about them, and he wants them to be concerned about you. This is a solid sign that he is growing closer to you and that you are becoming an important part of his life. Some ladies express dissatisfaction with not having met their families and being kept apart from them. When this happens in a relationship over an extended period of time, it may indicate that his feelings for you aren't as deep as they should be, and that he isn't as invested as he should be.
Relationships are compartmentalized for certain men. They have a dating partner, a sex partner, and a partner for the kind of love that leads to marriage. You may get a decent picture of how he functions in this area by being mindful of the individuals in his life who he introduces and involves you with. Is he interested in having you in every aspect of his life, or is this a limited relationship? In its purest form, love entails sharing all aspects of ourselves with another.
It can be beneficial to keep a relationship journal. So many acts and demonstrations of love go undetected and unfelt because we have grown accustomed to them or have become too busy to notice or thank them. Take a few minutes each evening to reflect on what you received and what you provided that day. Make a note of it. Be as precise as possible. Make a list of everything, including phone calls, pleasant words, and a surprise visit. When you look back and see all the ways your partner gives to you, you'll be astounded. It will also assist you in discovering fresh methods to give back to him.
How To Capture His Heart And Make Him Fall For You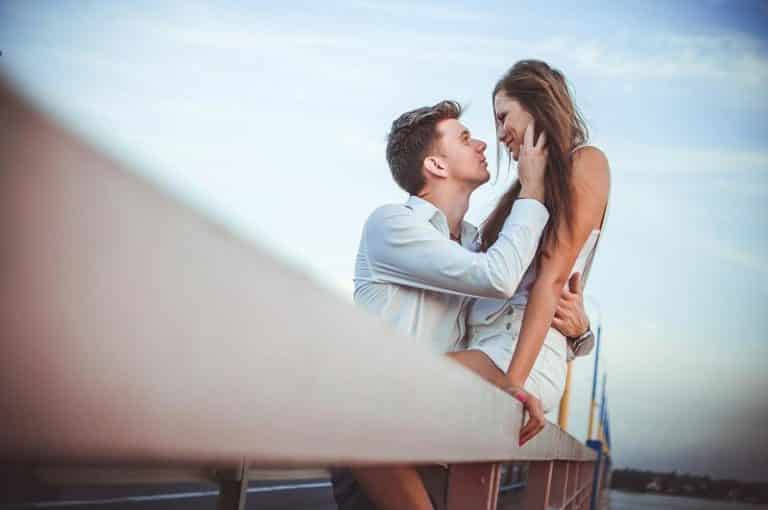 Here's what we've realized after so many years of experience as dating coaches:
It's really easy to make men fall for you once you know the "cheat code".
See, most women don't really know how men think, and why they act the way they do…
In fact, they go through their whole life never meeting the perfect guy who treats them right.
Don't let this be you!
We've taught thousands of girls around the world the special "cheat code" to a man's heart.
Once you learn the truth about how the male mind works, you can make any man fall in love with you.
Here's how it works:
There are special tricks you can use to target the "emotional triggers" inside his mind.
If you use them the right way, he will start to feel a deep desire for you, and forget about any other woman in his life…
The best part? These techniques are based on psychology, so they work on any man, no matter how old you are or what you look like.
To learn about these simple techniques, check out this free eBook NOW:
As women, we understand how you feel.
But no matter what other people say, always remember:
You are an AMAZING woman…
And you deserve an amazing man who loves you, respects you and treats you special.
So start using these special techniques today, and see how quickly men fall in love with you immediately!