Continue reading for some fantastic ideas for surprising your lover on his birthday!
A Fancy Cake
Get him one of those beautiful cakes that you may personalize according to your specifications. If he enjoys reading, it might be in the shape of a book, or if he enjoys beer, it could be in the shape of a drink. It will completely astonish him!
Video To Wake Up To
Make good use of your phone and record yourself wishing him a happy birthday. Include a personal message to make it more meaningful to him. You can even enlist the help of his relatives and friends from all across the world to submit a video tape describing a favorite memory or a lovely birthday greeting. Fill the video with happy birthday vibes!
Themed Surprise Party
Step one: Figure out what his favorite theme is, whether it's Avengers or tuxedos. Step two: Host a themed party for all of his friends. Step three is to be surprised! For putting up so much effort, you will undoubtedly receive brownie points and a broad smile from your sweetheart.
Plan A Trip
On his birthday, wake him up and tell him to get dressed because you're going on a crazy spontaneous trip together! It'll most likely be his most memorable birthday to date.
Some Sensuous Role Play
For the longest time, he's been begging you to dress up as Wonder Woman or a seductive nurse. His birthday is the day you can finally grant his wish! Good day, sexy!
Special Scavenger Hunt
What could be a nicer and more enjoyable way to commemorate his birthday than to organize a scavenger hunt for him? Prepare clues (both charming and naughty) that only he would understand, and send him on a quest to uncover the ultimate reward, which is YOU.
A 12 O'Clock Surprise!
This one is cliched, but it's always a good idea. Make a plan with his pals… As soon as the clock strikes twelve, decorate his room, get a cake, and a few drinks, and surprise him. Perhaps you could have an in-house DJ as well!
Write Him A Card
This one will take some thought and effort, but if it makes your boyfriend feel special, why not? Get out all of your paints and stationary and let your imagination go wild. Trust us when we say that he will be grateful for all of your efforts and for the thoughtful gesture.
Tickets To A Game
Simply get tickets to a live game or a public screening of his favorite sport, and he will consider himself exceedingly fortunate to be with a girl who shares his enthusiasm!
A Treasure Hunt
Plan a treasure search that concludes with a surprise party! You can also put sticky notes in his lunchbox, car seat, coat pocket, desk, breakfast tray, or even the restroom seat to make him feel cherished if you're a lovey-dovey couple. It is, after all, his birthday!
Pull A Key Card
Pull a key card from your pocket after you've had a few cocktails. Make his birthday even more memorable in your own unique way! *Wohuu* Tumblr, Giphy, and Tumblr GIFs
A Customised Perfume
How can you surprise your partner at home on his birthday? Give him a one-of-a-kind fragrance that you created yourself to make it more special! Prepare to give your boyfriend a remarkable experience on his birthday and every day thereafter as he wears a perfume that you have customised. You might also give the smell a name and call it something nice, perhaps something meaningful to both of you? You can also personalize the perfume bottle to your liking.
Surprise In The Trunk
One of the most beautiful ways to surprise your lover is to do this. And this one is at the top of our list of romantic birthday surprises for boyfriends. Persuade him to accompany you on a lengthy drive, stopping at a special location (where you first met, for example) or in the middle of nowhere, your choice, get out, open the trunk, and voilà! He isn't going to be expecting it! Whether you want to surprise him with gifts, cake, or something else, keep it in the trunk and wait for the right opportunity.
These Might Also Interest You:
How can I make my boyfriend's birthday special without money?
A gift certificate is available. Make a massage or a lovely home-cooked supper gift ticket by hand.
Love's labors Dishes to be washed, leaks to be repaired, walls to be painted, and other household duties and activities to be completed
Unstructured time. Allow your spouse to spread out and do anything they want by leaving the kids out of the house for the day—or even overnight.
In-bed breakfast. It doesn't have to be anything extravagant or extravagant.
A framed photograph Print a great photo and place it in a low-cost frame.
For a day, you can be Queen or King. Who doesn't like to be the boss every now and then?
There's music. Make a "mixtape" or playlist. On the radio, dedicate a song to him or her. Ask him or her to dance to "your song" or their favorite music.
A letter of love. A long, emotional, sentimental letter, not just a quick note.
Letters of love. Fill a jar with small notes expressing your affection for them, or tuck love notes into the pockets of all their outfits.
What should I text my boyfriend on his birthday?
You are a unique individual in my eyes. As a result, you will have a particular place in my heart and receive special birthday wishes as a boyfriend. Greetings on your birthday!
A very happy birthday to the man who has always stood by my side. I'm so delighted and glad that I can call you mine, rain or shine.
Wishing the man who is not only the ideal partner but also a best friend a happy birthday.
Your arms remind me of home, where I find tranquility and strength to continue living. Happy Birthday to the individual who provides solace.
Until I met you, I never imagined I could love anything more than ice cream. On your big day, let's head out for ice cream! Greetings on your special day!
My hero in sparkling armor will receive this salutation. You look after me and love me. I'm your princess, and I'm come to wish you a wonderful birthday.
I'd like to wish the loveliest person I know a happy birthday! Have a wonderful day and may you be blessed. Greetings on your special day!
Today is a particularly memorable day for me because it is your birthday, however every day is memorable for me because of you. Only for you, with a lot of love and a grin!
For the guy who can enchant me with just a smile from across the room, I hope this day gives you all you desire and more!
I got balloons, a big cake, and a gift for your birthday, but there's one thing you'll get for free: my love!
On a chilly snowy day, there's nothing cozier than curling up to a nice toasty fire. Unless it's my love cuddling up to you on your birthday.
Regardless of whether it's your birthday or not, I'll always be there by your side. Greetings on your special day!
You give me the gift of your presence every day, thus every day is a birthday for me. Thank you for bestowing onto me the greatest gift anyone has ever bestowed upon me. Darling, Happy Birthday!
As each year passes, my love for you becomes stronger, so let's take the time to make your birthday one to remember!
My love for you grows greater with each passing birthday, so let's make today particularly special by making our love even stronger. Happy Birthday, my sweetheart!
Happy Birthday to the prettiest and best partner I've ever had, without whom I couldn't picture my life being so full of love and happiness!
To my prince, who has always protected and loved me, your princess wishes you a very special birthday!
Most people contact the fire department when there's a fire, but I call you instead, even though you're the one who caused the fire! Now it's time to blow out the candles on your birthday cake.
A lot of people have a lot of desires in life. But they won't be able to do so. I'm getting exactly what I want, darling. I'm overjoyed to be able to spend your birthday with you alone. My darling Boyfriend, I wish you a very happy birthday!
You fill my life with joy, love, and light. I wish you the happiest and craziest birthday imaginable.
Happy Birthday to the man who makes me feel beautiful and cherished, who listens to me and walks beside me at every turn. This day is dedicated to you, my darling.
You have a calm strength that makes my heart sing, most lovely birthday boy. I adore you and look forward to spending time with you.
I got the balloons, cake, and streamers for your birthday. But I also gave you something I didn't have to pay for: my love! Greetings on your special day!
All of the evenings I spent with you were the best of my life. I always make an effort to snuggle you in front of a warm fireplace. This is just what I want on a chilly evening. Today is your birthday, therefore let's celebrate it the same manner.
As time passes, my love for you becomes stronger, therefore let's celebrate this great day when love grows even stronger, just like you, my darling! Wishing you a very happy birthday, dear Boyfriend!
Until I met you, I had never understood or even known what love was. Happy Birthday, my sweetheart.
That night, as I glanced up at the sky and saw a falling star, I made a wish. That is why I am here with you, as my wish has finally come true. Happy Birthday, from the bottom of my heart!
For your birthday, I considered putting only one candle on your cake to show that you are genuinely unique to me.
I'm covering your birthday in me, so it'll be even sweeter. It's sometimes best to go with funny Birthday Quotes!
The first meeting with you fulfilled my fantasy of meeting the perfect person. After the first meeting, you become my special one. I wish we could always be the same, no matter what happens. My beloved One, I wish you a very happy birthday.
I was thinking of putting several candles on your cake for your birthday today. But then I chose to simply put one, to represent the fact that you are the only one for me. Greetings on your special day!
Holding a cute puppy brings back memories of holding you. You make me feel all warm and cozy inside. Greetings on your special day!
Here are a few of our ideas for fantastic birthday presents for him:
Wine Hamper — we have yet to meet a man who would refuse a decent bottle of wine! Even better if it's brought to his door first thing in the morning as a surprise! You won't have to make any difficult choices regarding his favorite grapes because our wine hampers include a sampling of the best of our online wines, as well as crackers and cheese that goes well with them.
Beer Hamper – Did you know that beers may win accolades as well? Our award-winning beer basket has a story to tell! Give him something a little different than what he can get at his neighborhood pub. Our beer and ale hampers include artisan beers and ciders, as well as snacks, and they all come with free delivery.
Pampering – does he enjoy treating himself now and then? Why not pamper him in the privacy of his own home with one of our pampering hampers? Choose from one of our men's-only options or one of our more neutral options.
A bottle of champagne – and not just any champagne, but Bernard Remy Champagne, which has won numerous awards! There are never enough bubbles during a birthday celebration!
Masculine blooms – if he's not afraid to defy convention, why not treat him to some masculine blooms? Go for dark blue tones or an exotic floral arrangement.
birthdaywishes.guru, happywishesboyfriend.xyz, wishesquotes.com, herinterest.com
Birthday Wishes for a Friend
A bouquet of flowers
Vegetables
Special occasions
It's your anniversary
It's your birthday
Romance is in the air.
Newborn
It's time to retire
Compassion
A New Residence
Participation
Memorial Service
Find Flowers for Special Occasions
Flowers for the Holidays
Fall Flowers
Flowers for Birthdays
Flowers for an Anniversary
Flowers for Romance
Flowers of Appreciation
Flowers for Thinking of You
Flowers for a New Baby
Flowers to Wish You Well
Postal Flowers in Letterboxes
Flowers of Best Wishes
Flowers for Sympathy
Browse by Flower Type
a bouquet of roses
Lilies are beautiful flowers.
Gerbera daisies
Carnations are a beautiful flower.
High-End Flowers
Subscriptions to Flowers
How do I make my boyfriend feel special?
While it's crucial to remember not to force or hurry a connection, there are several ways to feel more connected to your spouse without doing so. Whether you believe it or not, there are some strategies for fostering a newfound love or connection that can bring you closer than you've ever been before.
As a trained health coach, I help people improve their relationships, particularly romantic connections. All relationships necessitate a lot of effort and upkeep in order to be successful in the short and long term; but, there are a few tiny tips that can help you deepen that depth and connection, enhance those emotions of love, and keep those butterflies at bay.
Love, of course, takes ongoing time and care in order to thrive. After you commit to a relationship, you must continue to put forth effort and attention. As a result, don't count on simple tactics to keep your connection alive. Experts suggest that if you keep improving your connection and sharing your love in a reciprocal manner, you'll have a better chance of working out in the future. According to specialists, there are nine strategies to deepen your relationship with your mate.
What do guys want for their birthday?
Women anticipate thoughtful gifts for their birthdays, but men sometimes fail to reciprocate, presuming we don't care as much or assuming we don't want anything simply because we don't tell them what we want.
Ladies: The wonderful guy in your life cares about being remembered just as much as you do. Proving your love to your partner on this special day can be beneficial to your relationship and bring you closer together, thus it's in your best advantage to do so.
But that doesn't mean coming up with birthday present ideas for your boyfriend is simple, which is why I'm here to help. Check out these guy-approved birthday gift ideas if you're stumped on what to get your lover for his birthday:
1. A beautiful wallet or a clever souvenir
Traditional things such as leather wallets, belts, or jackets, nice shoes, pocketknives, or watches are among the most obvious birthday gifts for him. If your partner values high-quality items, this could be all you need to show him how much you care. You can even get them engraved if you wish.
If your partner isn't interested these things but still wants a pleasant remembrance, choose something more in line with his hobbies, as I discuss on my website. If he's a Star Trek fan, go ahead and get him that Klingon sword he's been eyeing. Are you more of a gamer? A new console or gaming equipment, or even that unique controller he's been eyeing, can really help. Whatever you choose, make sure it's something he already enjoys.
2. Tickets to his favorite sports team's season
The term "season tickets" usually raises red flags in our minds. Not only does it appear to be costly, but many of us aren't as interested in sports as our male counterparts. But that's beside the point. Getting him a pair of season tickets is actually a wonderful deal: he won't have to attend many games to make up for the initial investment, because season tickets are on average far less expensive than buying them individually. Plus, if you get him a pair, he'll be able to bring his friends and family along instead of just you. This is advantageous since anyone else he brings will naturally inquire as to where he obtained the tickets.
Still concerned about the price? Consider getting nosebleed seats or purchasing half-season tickets. This is a terrific way to show him how much you care without spending too much money.
3. A substitute for something that has been loved and lost.
It's heartbreaking to lose something you care about. If your man has been bemoaning the loss of a special article of clothes, jewelry, or anything else, check if you can replace it.
In some situations, such as with a first edition book or a replacement high school class ring, you may be able to get an exact match. In other circumstances, such as the loss of jewelry or apparel he brought back from a trip to another nation, you may have to look for the closest match. In any event, he'll be grateful for the time and effort you put into the search.
4. An activity in which he has demonstrated interest
Another birthday gift suggestion for your guy is to give him an experience he's been wanting to have for a long time, such as chopper rides, professional racing at a track, or even a couple's massage. It means a lot to show you remember what he says.
5. Spending quality time together
A birthday present does not always have to be expensive. Guys, like girls, enjoy dedicated special time, so giving your boyfriend an entire weekend of you to himself may often feel just as meaningful as an expensive gift. Make a little love nest with lit candles, rose petals, delicious food, and his favorite music if you really want to go all out.
6. Getaway over the weekend
Everyone, including men, enjoys a brief respite. Choose a location you know he'll appreciate, such as the beach where he used to spend a lot of time as a kid, a neighboring lake with fishing, or a cottage in the woods with fantastic hiking. Keep his interests in mind whatever you do, and you'll have a higher chance of giving him a gift he'll appreciate.
Don't forget that if you truly want to make the present exceptional, you'll need to supply the majority of the weekend's accessories as well. Paying for two nights in a hotel and leaving him to figure out how you'll get there and what you'll eat, as well as making him pay for gas and activities, isn't much of a gift.
How can I celebrate my boyfriends birthday at home?
For Your Boyfriend's Birthday, Here Are 20 Fantastic Ideas
Take a tour of a brewery. Yes, it's a stereotypically female way to begin the list, but it's also a fantastic way to celebrate.
Organize a game night.
Have a movie night at home.
Host a cocktail party.
Make a meal together.
Get the video games out.
Pay a visit to a sports pub.
Fill their room with balloons.
Fill her room with balloons while she is sleeping or gone at school for the day, and prepare for squeals of excitement when she discovers them!
Do a birthday countdown.
Make a chart that counts down to your child's birthday (similar to the popular advent calendars at Christmas time). If you're feeling very ambitious, you could include dollar store sweets and toys so they get a modest gift every day leading up to their official birthday.
Make a birthday present scavenger hunt.
What could be more enjoyable than receiving a birthday present? GETTING A BIRTHDAY GIFT! Hide the present and then scatter clues throughout the house. (Of course, depending on your child's age and abilities, make it easy or harder.)
Dress them in special birthday attire.
Let them celebrate their important day with a birthday shirt, a birthday crown, a birthday button, or all of the above!
Better better, let kids design and/or make their own birthday outfits using inexpensive t-shirts and fabric paint from the craft store.
Transform their chair into a birthday throne.
With a special chair cover, balloons, or whatever decorations you have on hand, turn their typical seat at the table into the seat of honor.
Or make them an entire birthday castle.
Of course, it's made of cushions! Make a birthday castle in the middle of the family room with all the pillows, cushions, and blankets you can find.
Give them the gift of quality time.
There are no distractions, no to-do lists, just you and your child hanging out. Because our attention is frequently the finest present we can give a child, right?
Let them choose the dinner menu.
Dinner for the entire family is entirely up to them on their birthday. Cake and ice cream for dessert, with chicken nuggets with a side of mac & cheese? I'll be right up!
Or serve them breakfast in bed.
Breakfast is a good alternative if you don't want to give them complete control over supper. Serve their favorites in their bedroom, such as a dish of pancakes with plenty of maple syrup or a few slices of teddy bear toast. A pleasant surprise to start the day!
Give them a stack of handmade cards.
Handmade cards have sentimental and financial value in a world where greeting cards may cost upwards of $4. Imagine your child sitting down to breakfast to find a stack of handwritten birthday cards from siblings, relatives, friends, parents, and even even pets on his plate!
Re-live their baby days.
Tell them about how they came to be. Show them images from when they were babies or birthday photos from the past. Kids adore hearing about their childhood!
Document their growth since last year.
It's not too late to start a growth chart if you don't already have one. Measuring your child's growth since their last birthday is a fun and simple ritual. (If you want to make your own, check out these cool DIY growth charts!)
Share favorite memories.
Have everyone share a cherished memory of the birthday child, or just one or two things they admire about her/him, during the family meal. Even shy youngsters appreciate a little extra attention from their parents and siblings.
The Very Hungry Caterpillar Birthday Party
Luke, my two-year-old son, will be two in August, just a few months from now. That means, in between appreciating his final moments as a baby and…
Sanity-Saving Tips for Celebrating Christmas With Little Kids
Last year, on December 25, after putting my children to bed, I slumped on the couch. WHEW was all I could think. It's finished…
190 volts
Postal Service
How can I surprise my boyfriend on his birthday in a long distance relationship?
How to Celebrate a Birthday in a Long-Distance Relationship
Arrange for a virtual surprise party to take place.
Send a cake in the mail to them.
Create a birthday video or scrapbook for them.
Let them go on a virtual shopping spree with you.
Send them a singing telegram as a surprise.
Compose (and perform) a love song for them.
How do you wish happy birthday in unique style?
There are those who have no qualms about picking up a pen and writing a warm, personal greeting on a birthday card. Then there are those of us who can't seem to move on from "Happy Birthday." We have ideas to help you write a more meaningful message in your card, no matter where you lie on the inspiration spectrum.
Hallmark authors give birthday-message advice and samples in this handbook. Simply select the relevant category from the list below to jump to the birthday greetings you're looking for, or read the entire guide and mix and match to make a unique message for your birthday person. And once you've decided on a message, don't be shy about spreading the joy–you can send a personalized, handwritten birthday card today. In any case, we hope this small advice comes in handy for your next birthday card…and many more!
Happy Birthday Wishes
When the card says it all or you just want to keep things short and sweet, a few brief, sweet words may be the best option. Here are some suggestions for giving your mighty tiny message a little more warmth and personality.
If you're looking for a "Greetings, Greetings, Greetings, Greetings, Greetings,
If you're looking for a "I hope you get to do something enjoyable to commemorate the occasion!"
If you're looking for a "You are deserving of all happiness. "All year long, I wish you that!"
If you're looking for a ", I wish you a wonderful day! "I adore you!"
If you're looking for a ""Wishing you the happiest of birthdays."
If you're looking for a ""Warm greetings and best wishes for a good birthday,"
If you're looking for a "I hope you have a wonderful day packed with all of your favorite guilty pleasures!"
If you're looking for a "I hope you have a memorable birthday!"
If you're looking for a ""Leave this birthday behind and thrive in your career!"
If you're looking for a "Another year has passed, and you've only gotten stronger, wiser, funnier, and more incredible!"
If you're looking for a ""Happy Birthday to one of my favorite people in all of history."
If you're looking for a "Thank you for coming, for being you."
If you're looking for a "On your birthday and always, best wishes and love!"
If you're looking for a "Enjoy every minute of this wonderful moment in your life by being safe, having fun, taking pictures, and staying safe!"
If you're looking for a ""I am eternally grateful to God for placing you on this planet and in my life."
If you're looking for a ""Wishing you a happy birthday and a prosperous year."
Milestone Birthdays
The milestone birthday individual may not feel as if this birthday is particularly remarkable or unique from others. So it's up to you to tell him or her how special it is to have a round-number birthday!
"I've never looked better!"
"Congratulations on your birthday!" It will never be the same now that you've come!"
"Turning is a big deal!" Especially when it's someone like you who has made the most of every year and has made such a good effect in the lives of those around you."
"It's the ideal age." You're old enough to appreciate the finer things while yet being youthful enough to enjoy them!"
"Congratulations on your birthday! Today, we're recognizing how incredible you are, respecting the life you've led, and, as always, adoring you!"
Belated
It's always better to be late than never! If life, memory lapses, or alien abduction have prevented you from receiving your card on time, send it anyhow. You might include a heartfelt or amusing apology, or simply frame it as a means to extend the birthday celebrations!
"I apologize for the delay in getting these birthday greetings to you. I hope you had a good time!"
"Happy Birthday, although a day late!"
"I'm sending this to you NOW rather than on your actual birthday because I'm really caring and wanted to make sure your celebration of YOU was not limited to just one day." Isn't it very sweet of me? "Well, you're deserving of it."
"At the very least, my Happy Birthday text was delivered on schedule." Doesn't that count for something? "Belated birthday greetings!"
"I'm not sure where my mind went, but I completely forgot about your birthday…until now." At the very least, when I tell you that you're fantastic and awesome, I'll stand out from the throng. "Have a fantastic year!"
For a Friend
Sometimes all you want to say is, "Thank you for being such a nice buddy." A birthday card is an excellent method to accomplish this.
"Happy Birthday to a friend I can't imagine not having!"
"I genuinely appreciate your friendship, in case I haven't told you enough." And I appreciate everything you contribute to my life!"
"In a sitcom, you'd be the witty, glamorous friend, and I'd be the dorky sidekick." That doesn't bother me in the least. I wish you a wonderful birthday."
"This aging business isn't for wimps." I'm glad I have a friend like you to take the lead!"
"It just occurred to me that we're turning into old buddies." "I'm so thrilled we're here."
"I adore you, my dear friend." "Congratulations on your birthday."
For a Child
Even those who have learned to read are frequently too enthusiastic to sit through a very long message, so if you don't like to write a lot on a birthday card, send more cards to kids. Your card will be a hit with the birthday youngster if you keep your wish short, sweet, and enjoyable.
If you're looking for a "years fantastic! "You're the one!"
If you're looking for a "The birthday princess is to be praised! "Have a royally sweet," says the king.
If you're looking for a "That's fantastic! You'retoday! "Big -year-old, I adore you!"
If you're looking for a ""Welcome to our new favorite -year-old!"
If you're looking for a ", you're turning into quite a colossus! Sweetheart, I wish you a very happy birthday. "You are adored!"
If you're looking for a "!! What makes you think you're already there? You were, after all, just yesterday. But, oh well. "Have a wonderful birthday, birthday guy!"
If you're looking for a ", I have a feeling you're going to be a fantastic -year-old. "Congratulations on your birthday!"
If you're looking for a "I hope you have a fantastic birthday, and that this exciting year of your life begins with a bang!"
For a Spouse or Significant Other
This is a terrific moment to deepen your relationship if you're married to or dating the birthday guy or lady. It could also be a fantastic opportunity for some flirty fun, depending on your circumstances.
If you're looking for a "I'm so glad you were born because you make my life a better place every day. "Happy Birthday, Baby," I said.
If you're looking for a "Thank you for being who you are and for being mine."
If you're looking for a "It's your special day, and I'm looking forward to sharing it with you."
If you're looking for a "I wish you the happiest of birthdays."
If you're looking for a ""Happy Birthday, Lovely."
If you're looking for a "I wish you were here today so I could spoil you."
For a Family Member
Because your family members are likely to receive many birthday cards from you over the years, you can vary the length of your personal message by writing a larger message some years and a shorter message others. For family, love, congratulations, and good wishes all work well. Messages like "Proud of you" and "I'm pleased we're family" work just as well.
"Congratulations on your birthday,. "We adore you!" exclaims the group.
"Every year, I'm more grateful than ever to have someone like you."
"We can't forget the first time we saw you—on this day years ago." You were stunning from the start, and you continue to improve with each passing year. I hope you realize how much we adore you and are thrilled to have you as our."
"I'm very proud of who you are!" "I'm overjoyed that we've become family."
"To my father, my hero!"
"I'm in awe of you…and I'm honored to call you my."
"Well, another year has passed, and I've yet to meet somebody wiser, kinder, more charitable, or better than you." "You're the best!" says the narrator.
Difficult Circumstances
Birthdays are joyous moments that can occur at difficult periods such as illness, job loss, grief, or other traumatic events. Even in the midst of a terrible year, a birthday card is a terrific way to let the birthday person know you're still thinking of (and enjoying) him or her.
"I know you've had some significant obstacles this year, and it's been inspiring to see how effectively you've dealt with them."
"What a year it's been. You've done it! Let's rejoice in that!"
"Life owes you some very wonderful moments." "I'm hoping they start straight away."
"You've had your fair share of difficulties this year; perhaps, this will feel like a brand-new year full of brighter days."
"I wish you a quiet and beautiful new year filled with many reasons to smile and plenty of time to rest."
Professional Relationships
When signing a birthday card for a coworker, consider your relationship. If it's a close buddy, you can be as casual as you would with non-work buddies in your message. Keep your message more official if it's your boss or someone with whom you have a more strictly work-related relationship.
"Happy Birthday, and best wishes for the coming year!"
"It's been a pleasure working with you…and I'd like to wish you a very happy birthday!"
"All work and no play makes us dull girls," says the narrator. So don't put in too much effort on your birthday. "I hope it's a happy occasion!"
"Unfortunately, I can't take credit for the cake in the break room that I baked for you." Fortunately, I'm more than happy to have a piece in your honor. "Yum yum yum yum yum yum
"You make work seem like a lot less work." Thank you for everything you do!"
Signing a Group Card
Here are some suggestions for when you're the hundredth person to sign the birthday card and all of the obvious messages (and most of the space) have been taken.
If you're looking for a ""We're congratulating you!"
If you're looking for a ""What a wonderful day!"
If you're looking for a ""I bow to you."
If you're looking for a ""Congratulations on your birthday!"
If you're looking for a ""Warm greetings on your birthday!"
If you're looking for a "Let the birthday celebrations begin!"
If you're looking for a "Let's eat some cake!"
If you're looking for a ""Have a lovely day!"
If you're looking for a "On your birthday, congratulations!"
If you're looking for a ""Be ecstatic."
If you're looking for a ""Have a wonderful birthday and a wonderful year!"
If you're looking for a "Wishing you all the best!"
If you're looking for a ""I'm all for party hats!"
If you're looking for a "…as well as a slew of others."
If you're looking for a ""Another fantastic year!"
If you're looking for a "You're fantastic!"
If you're looking for a ""You're the best!" says the narrator.
If you're looking for a ""You look fantastic!"
If you're looking for a ""You look way too young to be this old!"
If you're looking for a ""I can't believe you've aged a year!"
If you're looking for a ""Here's to you!" says the narrator.
If you're looking for a ""Have a wonderful birthday!"
If you're looking for a ""Wish upon a star!"
If you're looking for a ""Wish for wonderful things!"
If you're looking for a ""I second whatever you want!"
If you're looking for a ""Let the good times roll!"
If you're looking for a ""Keep your cool."
If you're looking for a ""Keep it sweet!"
If you're looking for a "It gives me great pleasure to wish you a happy birthday!"
If you're looking for a ""Salud!" "Dinero!" "Amor!" "Salud!" "Dinero!" "Amor!" "Salud!" "Dinero!" "A (In Spanish, it means "health, wealth, and love")
If you're looking for a ""I adore you!"
Warm Closings
The bow on top of the birthday gift is a warm closing before your signature. Choose from one of our suggestions or make your own.
Kindly,
adoration,
Sincerely,
Lots of affection,
Always love,
My heartfelt greetings,
With all my heart,
Warm regards!
Best wishes for your birthday and for the rest of your life,
All the best in life to you,
Have a wonderful birthday!
Best wishes for your happiness,
Best regards,
Thank you,
Greetings,
May God bless you,
Kisses and hugs
How do you say happy birthday in romantic?
On your birthday, I'm thinking of you with love and wishing you all the happiness you deserve now and always.
I'm not happy while I'm in love. The trick is to keep falling in love with you year after year.
A single tree can start a forest, a single smile can form a friend, a single touch can show us love and care, and you, darling, make my life worthwhile!
My love for you is unbreakable. My admiration for you will last forever. My feelings for you are boundless. I'm in love with you.
Darling, you are a lovely bloom in a lovely garden where only real love blossoms! I wish you a wonderful birthday!
Whether we're together or apart, you're the first person on my mind and in my heart. Have a fantastic birthday.
Did you get a little tap on the shoulder at 12 a.m.? It wasn't Santa Claus that wished you a very happy birthday; it was me!
Your beauty has me enthralled, your charm has me mesmerized, and your love has me spellbound. It's no surprise that I'm continually thinking about you.
Happy birthday, my sweetheart; there isn't a day that goes by that I don't think of you and how empty my life would be without you.
I wish I could include my feelings in this Birthday greeting. That's how important you are to me. I want you to be happy all of the time, and I'll do everything I can to make that happen.
It's always a pleasure to wish someone a happy birthday.
It was simple to fall in love with you. It's much easier to stay in love with you. Best wishes on your special day. I'm looking forward to next year.
It makes no difference that today is your birthday. It's critical to remember that every day is yours, and you are mine!
I'll grow to love you more with each passing year. Remember that your greatest years are yet to come, and I'll be there to support you through them.
Finding the right words to make the ideal line to let you know you're constantly on my mind can be difficult at times. Dear, happy birthday!
Dance as if no one is watching, love as if you've never loved before, sing as if no one is listening, Live as if you're in heaven on earth! I'd want to wish you a warm and happy birthday!
It had to be a rainy day when you were born because the heavens were weeping since their most beautiful angel had died.
It just takes a few seconds for me to say I love you, but it will take me a lifetime to show you how much I love you.
Do you need some inspiration for a romantic birthday party or surprise? They've arrived!
How do I say happy birthday to my soulmate?
Birthday Greetings to Your Soulmate
My soulmate, you mean the world to me. My adoration,
You are the love of my life.
You're not simply a friend; you're my soulmate.
The birth of the love of my life.
I adore you until the very end of the planet.
Nothing is impossible for you.
I'm the only one.
You've always been the one in charge.
How To Capture His Heart And Make Him Fall For You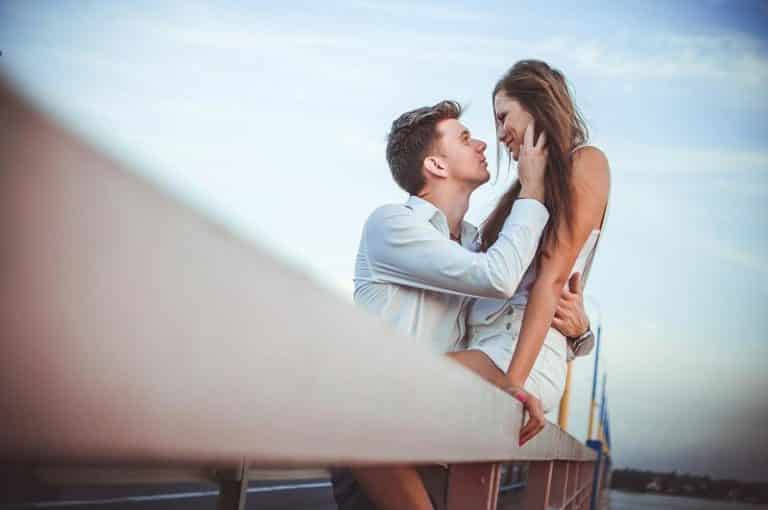 Here's what we've realized after so many years of experience as dating coaches:
It's really easy to make men fall for you once you know the "cheat code".
See, most women don't really know how men think, and why they act the way they do…
In fact, they go through their whole life never meeting the perfect guy who treats them right.
Don't let this be you!
We've taught thousands of girls around the world the special "cheat code" to a man's heart.
Once you learn the truth about how the male mind works, you can make any man fall in love with you.
Here's how it works:
There are special tricks you can use to target the "emotional triggers" inside his mind.
If you use them the right way, he will start to feel a deep desire for you, and forget about any other woman in his life…
The best part? These techniques are based on psychology, so they work on any man, no matter how old you are or what you look like.
To learn about these simple techniques, check out this free eBook NOW:
As women, we understand how you feel.
But no matter what other people say, always remember:
You are an AMAZING woman…
And you deserve an amazing man who loves you, respects you and treats you special.
So start using these special techniques today, and see how quickly men fall in love with you immediately!