When it comes to relationships, good communication is essential.
Even though you've heard it a million times before, it doesn't change the fact that it is true.
In order to have a healthy relationship, you must communicate with each other on a regular basis.
As for how often you should talk to your boyfriend, girlfriend, or partner, there is no proper answer. However, you should know that it is beneficial to not chat to your guy every day.
Experts say that while it's perfectly good if you and your boo chat every day, you shouldn't feel forced to do so in a healthy relationship.
What do you do if you haven't heard from your boyfriend?
Tim and I had just started dating when I took a trip to New York City for a performance approximately three weeks into our relationship.
In addition to being a professional operatic performer, I am also a writer.
Everything with Tim was going according to plan at the time.
He dropped me off at the airport.
He had shown his interest in me by being attentive and persistent in his pursuit of me.
When I was in New York City, a friend texted me to say she had two complimentary tickets to the San Francisco Opera upon my return.
Texting Tim to tell him I'd bought tickets to the opera, I inquired about his interest in joining me.
I waited and waited for him to reply, but he never did.
I hadn't heard from him again the following day, and I was packing to return to San Francisco.
When I returned home, he had not responded to my messages. After a period of three days, I began to wonder what was going on. He'd never do something like this.
My alternatives in that moment were numerous, but I decided against making him incorrect, making up bad stories, and then blaming myself for not being good enough, loved enough, or worthy of anything… and so I was once again lonely and alone.
Of course, that's something that I could have done, but I chose not to. Instead, I did the following four things, which I thought you might find useful.
It's so much easier to get the facts straight from the source than to fabricate a story and believe it to be true. The simplest thing to do is to make up stories, but if you do that, you are merely reinforcing what you DO NOT want.
So if you haven't heard from him in a while and are wondering what's going on, here's what to do:
Before we get too far into this, let's be clear: Dating is not an end in itself.
It is evident to me that if Tim had "ghosted" me and I had never heard from him again, it's merely information I'd be privy to that would make him ineligible to me, someone who is looking for a quality and relationship-ready man.
If you're an emotionally evolved man, you'll be able to say, "I'm sorry, but we're not a match," if you need to.
"I don't believe this will work," he says.
In the dating process, your role is to sit back and allow the man to talk for himself.
Actions speak louder than words, and that's always the case.
Let go of him as soon as you finish the three other stages if you don't hear from him.
In any case, since you don't have all the information, let's go on to Step 2.
Stay away from understanding what it means that you haven't heard from him with all of your consciousness and energy.
The truth is that you have no idea.
It's impossible to know anything for sure.
In the absence of an explanation from him, it's as good a guess as anyone else's as to what this means.
We don't know for sure what's going on.
There is only one thing we know for sure, and that is that he hasn't been in touch with you.
That's all there is to say about it.
That brings us to the third step.
Check in with him politely.
On the phone with Tim, I expressed my genuine worry for his well-being and said that I thought it was unusual for him not to return my calls.
My heart ached for him, and I pleaded with him to text me and let us know if he was alright.
It would be a lot more fun if we went to the opera together than if we didn't go at all.
Compassionate communication is one of the sexiest traits you can possess.
Men that are attracted to you and want to have a relationship with you by nature want to be with you.
With grace and tact, you're allowing him the opportunity to show his interest in making you happy without being overbearing.
This is your way of conveying to him how much you look forward to hearing from him again.
And a guy who is smitten with you, eager to learn more about you, and eager to begin a relationship with you will contact you.
If you want to know how my story progressed, I'll tell you.
It was after following these four steps that Tim got in touch with me to say he was sorry, because he had gone out of town with a few of his friends and was in an area with no wi-fi or cell phone connection.
He expressed his regret that I had become apprehensive and expressed his desire to accompany me to the opera.
After getting ready in his car and driving over to pick me up, like Superman he was. The opera was on that night.
When Tim goes into his man cave (I call it that), I still use this method to communicate.
when he's not as talkative as he usually is.
Changing a man is impossible, and making someone like you if they're not interested is impossible, too.
It can make or destroy a relationship or a date depending on how you present yourself, deal with situations, and carry yourself.
Even if you're worried that the same old stories will come up, communicating with grace will make you appear more attractive to the proper man.
To this day, Tim is awed by my demeanor when under pressure.
And when I lose my poise, you can bet that nothing goes as planned.
I'd want to hear from you as always.
I'd like to know what the most important takeaway from this blog is for you.
Post your thoughts in the space provided.
Join my FREE and PRIVATE Facebook group, "Dating Tips for Savvy Single Ladies," if you appreciated this article and would like to communicate with me on a more personal level and receive support in your search for love.
You may also tell your friends about this blog.
Should I text him if I haven't heard from him?
The conundrum that never ends. A few of dates have gone well, and now you're completely captivated with the guy you've met. When was the last time you heard from him? It's not clear what this means. Is he simply too busy? In the absence of communication for more than a week, should you contact him?
In the event that you haven't heard from a guy in a week, you should avoid texting him. As soon as a man is sincerely interested, he won't be erratic in his efforts. Men don't play hard to get and will never risk you believing he's not interested in you because they aren't.
In some cases, though, he has expressed interest but has not yet contacted me. It's not clear to me why men do this. Is he being deceptive?
It's the most important takeaway from this article: Mature men that are genuinely interested in you don't play games with their feelings. Although they are human, there may be reasons why they become estranged from one another.
Why did my boyfriend stop talking to me?
In my opinion, this is the most neglected factor in why he stopped communicating with you. He may be in the midst of a personal crisis. Anxiety, depression, or some other mental disease could be to blame for his behavior. If he decides to fight this battle on his own, don't take it personally.
You see, we have to maintain a certain image for the world to see every day. Because our culture exhorts us to "Be a Man!" we try to keep our flaws hidden. We all go through phases in life, and some of those phases are marked by the loss of loved ones.
While others may claim we've changed or gone insane, the truth is that we're simply maturing at this point. Wait for him if he's dealing with a difficult situation. It's a fact of life that we're all going to have to fight certain battles alone.
We grow as men as a result of these struggles. We become better fathers, husbands, and boyfriends as a result of their influence. It may appear that he doesn't need you right now, but give it some time and he'll change his mind.
Why a guy doesn't call after a date?
He could be dealing with the aftermath of a recent split, or he could be prioritizing his job. Alternatively, he may have had bad intentions from the start when it came to dating. It's possible he was using you as a diversion to forget about his ex and didn't realize it.
Should I text a guy first or wait?
They might be waiting for you. Maybe he's afraid of being rejected and doesn't want to put in the effort. A lack of self-confidence may be the reason for him doubting himself. In order to ease his anxieties, text him first.
What does it mean if a guy doesn't text you all day?
The fact that you're not getting a text from the person you want to date could imply that they're too self-absorbed, they're emotionally unavailable, or they're not ready to date at all. Rather than focusing on you, focus on others.
Even if they don't think you and they are a good match, it doesn't mean that you're unloved or undeserving of their love or affection.
It doesn't imply that you won't ever find love because that one person you like doesn't like you back (they haven't texted you in two weeks, wake up, it's over).
How do you know if he's done with you?
Any attempt at communication with him is met with a resounding denial.
Any time you have to wheedle information out of him, that's a sign that you shouldn't bother with them anymore.
He no longer regards you as a friend or confidant.
In order to get your attention, he's being stubborn.
Why do guys show interest then disappear?
Basically, he's dating because it's a pastime and he has no intention of going any further than that. He isn't really looking for a long-term commitment. In other words, many people, especially those in their early or even late 20s, aren't looking for a long-term relationship when they date.
How To Capture His Heart And Make Him Fall For You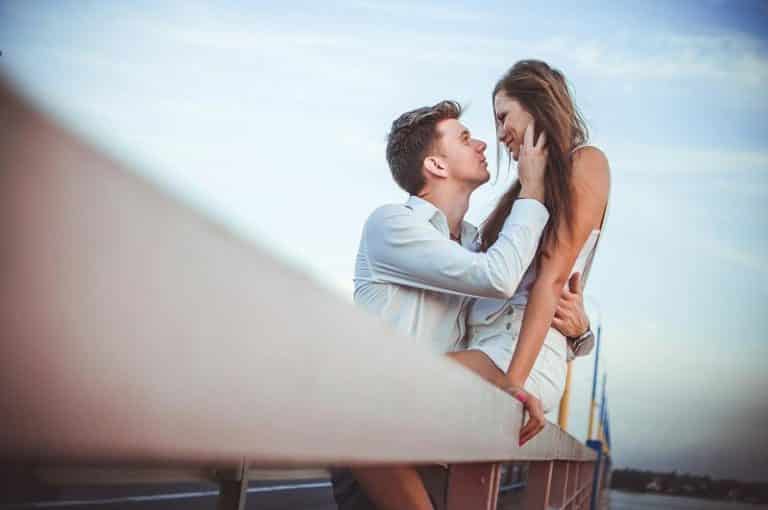 Here's what we've realized after so many years of experience as dating coaches:
It's really easy to make men fall for you once you know the "cheat code".
See, most women don't really know how men think, and why they act the way they do…
In fact, they go through their whole life never meeting the perfect guy who treats them right.
Don't let this be you!
We've taught thousands of girls around the world the special "cheat code" to a man's heart.
Once you learn the truth about how the male mind works, you can make any man fall in love with you.
Here's how it works:
There are special tricks you can use to target the "emotional triggers" inside his mind.
If you use them the right way, he will start to feel a deep desire for you, and forget about any other woman in his life…
The best part? These techniques are based on psychology, so they work on any man, no matter how old you are or what you look like.
To learn about these simple techniques, check out this free eBook NOW:
As women, we understand how you feel.
But no matter what other people say, always remember:
You are an AMAZING woman…
And you deserve an amazing man who loves you, respects you and treats you special.
So start using these special techniques today, and see how quickly men fall in love with you immediately!
---
More FlirtSavvy Articles
Your boyfriend or girlfriend has expressed their want to end their relationship with you and no longer be romantically involved with you. You probably came on this page by looking for information on how to get your ex back or viewing one of my YouTube videos. You probably read or heard to me propose the No Contact Rule when you went to war to get your ex back. No contact with your ex, on the other hand, may have struck…