A nice inside joke is a terrific way to get started with Snapchat flirting. Instead of arbitrarily trying to strike up some flirting snaps, referring to something you have in common can be a good approach to instantly bond when you want to flirt on Snapchat. If you don't know each other well enough for inside jokes, send a private message to get to know each other better. See what they enjoy doing and you'll have a better idea of how to flirt with him on Snapchat. You don't have to start with a flirty masterpiece when flirting on Snapchat. You might start by asking questions or establishing a casual discussion to keep things easy. Also, keep in mind that spamming isn't flirting; it's more likely to repel someone. You must give him time to respond, as described in the article above.
Flirting isn't something to be terrified of; it's different for everyone. Flirting suggestions for Snapchat or for individuals who want to flirt with someone on Snapchat vary depending on who you're interested in. When you're flirting on Snapchat, private snaps are the best way to get a sense of how you both prefer to flirt. Send a snap with something they enjoy, and you're flirting before you know it!
Send a photo of anything that makes you think of them. Or, as an example, "This appears to be you."
Don't be afraid to make fun of others. You could make fun of their photographing style by stating, "Can you tell me why you usually utilize this angle?" And posing like them in a photograph.
If you've been flirting for a while, say something like "I miss you" or "Thinking about you" to take it to the next level.
Remember that just because someone asks doesn't mean you have to send a sexting Snapchat. Sending flirty photos and selfies can be an easy and pleasant activity.
Some people believe that if a boy likes you, he will watch your public story. It's difficult to determine whether that's true or not, but you can typically tell if a boy likes you if his photos are tailored to you rather than just random photos or smart flirting points. If he makes an effort to engage with you, such as by commenting on your images or responding to your status, it's a hint that he wants to communicate more. In addition to the more obvious ways to flirt with Snapchat, there are subtle ways to flirt with Snapchat. The subtlety with which someone flirts on Snapchat is determined by their personality and how bashful they are or are not.
When it comes to Snapchatting your crush, you can actually start anywhere and leave the rest up to them. If you start a casual conversation with them on Snapchat or show them why you think of them, they will most likely respond with snaps and texts. You can always start with a good selfie, but don't be scared to use the goofy effects as well. Refer to "How do you flirt on Snapchat?" for more information in this topic.
If someone asks you to snap them, it's likely that they're looking for a casual method to continue the conversation. Private snaps are a great method for people to flirt with each other on Snapchat in a non-committal and simple way, so if you're interested, go for it! If you're not, don't feel obligated to continue the conversation. If someone tries to flirt with you on Snapchat and you're not interested, tell them, or drop the conversation or let it fizzle out naturally, depending on the situation.
Snapchat wasn't created with flirting in mind. People use Snapchat to flirt, but they also use it to share hilarious or humiliating events from their day or to communicate with their friends. People have the freedom to keep it really fun and casual since it's a low-stakes app in terms of what you publish or how often you use it.
However, Snapchat flirting, or the desire to flirt with someone on Snapchat, is a pretty popular motive for users to use the app. Sending snaps and messages is a simple way to break the ice. When you flirt on Snapchat, you can keep it lighthearted while also taking advantage of the visual element that texting lacks. Furthermore, flirting with Snapchat does not require the same time commitment as a long video call. When you flirt on Snapchat, you avoid the awkward pauses and other issues that can occur on other platforms.
However, some people go too far with this. Don't email numerous romantic interests the same great selfie. The Snapchat function that allows you to send snaps to many individuals can allow you to be deceptive in your intentions, and it might feel like a breach of trust for the recipient. Flirting on Snapchat or any other platform should be genuine and based on genuine interest in the person being flirted with.
Snapchat flirting, often known as Snapchat flirting, is usually quite casual, with a good mix of give and take. If you're trying to figure out if the person you're interested in is into you or not, don't send several snaps. Getting the flirting points set up is a significant step for anyone looking to improve their flirting game, and then slow and steady wins the race. You don't need a dominant hand in the mix; simply let the back-and-forth banter do the talking. When you're flirting on Snapchat, try to make your snaps personal. Send them a photo of something and add something like, "This looks like something you'd appreciate," or "This reminds me of that time you said…" This indicates that you sent the snap to them alone, rather than to everyone on your list. When you flirt with someone on Snapchat, you may also reply to their story with something nasty and even tease a little. Of course, get a sense of their personality and how they prefer to flirt with Snapchat first; some individuals enjoy light teasing, while others will not. The good news is that you can get an excellent sense of someone's personality by flirting with them on Snapchat. Don't take yourself too seriously because the aim of Snapchat is to communicate and have fun. If you want to flirt with someone on Snapchat, go for it! Start a dialogue and see where it leads.
How do you start a conversation with a guy on Snapchat?
The 5 Best Ways to Start a Snapchat Conversation With Your Crush
The Reaction to the Story Replying to your crush's Snap story is probably the safest and least stressful approach to start a discussion with them.
How do u find a boyfriend?
They tell you to wait for genuine love to come to you. Destiny is said to find a way to lead you to a decent man. However, if you are constantly closing yourself in and avoiding meeting new people, you will not have a possible lover.
Maybe you've been on the dating scene for a while. Everything appears to be in order, but something is lacking.
It's getting tiresome going out to dinner with different guys without truly finding a perfect match. Perhaps you should look for a boyfriend to call your own.
It's also likely that you've shut yourself off from the rest of the world in your small apartment.
Perhaps you work too hard or spend too much time studying. Then, all of a sudden, you have a strong desire to find the proper partner with whom to share your life. You've come to the realization that you want to fall in love.
Consider your options before putting yourself out there. Why are you looking for a specific type of man?
Maybe you're just lonely. If that's the case, why don't you make a friend? A friend can offer you the support and company you require.
Before you even begin looking for the proper guy, you must first ensure that you are at ease with yourself. If you're lonely and insecure, don't go out looking for a man.
Only then should you take the initial move if you are certain that you want to be in a healthy relationship. First and foremost, you should work on your self-esteem. Do not enter a relationship with the expectation of being saved. This is something you can take care of on your own.
Today's article is about How to Find a Boyfriend, and I'll provide some tried-and-true methods backed by scientific theory. So, let's get this party started-
Find Your Type
Even if you've never had a partner before, you already have an idea of the type that appeals to you. For everyone, there is an ideal boyfriend.
Maybe you prefer secretive, calm, and smart men. You might, on the other hand, prefer someone who is sporty and boisterous. For one female, the right guy may not be the same as for another.
Enjoy Life to the Fullest
Make sure you explore and pursue the things you enjoy when you're out there. When you do this, you are more likely to meet someone who has similar interests to you.
For example, some people enjoy going to the beach. You can meet a new person who can stimulate your senses just by being there, enjoying the ocean.
Then there are some who are always pent up in libraries or a coffee shop. There's still a chance that such a girl will meet her ideal man there, someone who enjoys literature, coffee, and solitude.
You are more likely to be comfortable and friendly when you are doing something you enjoy. Your grin may make you sparkle and make you appear even more gorgeous than you really are. Yes, don't lose sight of the fact that you are beautiful just the way you are.
Join Groups
You might wish to join several groups if you're looking for someone who shares your interests.
If you are religious, you could, for example, join a church or youth organization. Being a part of such a group can introduce you to others who share your desire for spirituality and involvement.
You might also consider donating your time to a good cause. You may do so in the hopes of making a difference while meeting a wonderful guy who shares your goals.
Join groups that you actually care about, no matter what you do. Meeting your future husband while pretending to be someone you are not would be awkward.
Try Blind Dates
When it comes to "reach," think of your family and friends as extensions. They should also be familiar enough with you to discover someone who will appeal to you.
Consider that for a moment. Which people of your family and friends are more likely to recommend someone you'll enjoy? How many of them will insist on pursuing their own interests? Or do you prefer a little surprise now and then? After all, this is a blind date.
Attend Events
It's time to put yourself out there. Make yourself seen and heard. You do want people to know that there is a wonderful individual out there looking to mix.
Be more aware of your surroundings while you're out and about. Keep an eye out for anything fresh and exciting? Is this a man on the prowl for the perfect woman? Is he just having a good time at these events? If you answered yes to the first question, you have a chance. If you said yes to the latter, you may have found prince charming, but he may be the one who flees before midnight.
You might meet the ambitious and diligent man of your dreams. If you want someone more exciting and spontaneous, though, you should attend to that friend's party.
Travel Alone
Traveling alone is frequently discouraged for women. Someone will warn you about the potential threat. They might be correct. However, you may always do some research on the destinations you want to visit.
You could begin by traveling locally. You'll be in more familiar and friendly land.
It may still be long-distance, but at least you won't have to travel across foreign borders to see someone.
Of course, you'll have to travel a little further if you want a foreign partner (yes, this may be a type — it's the accent!).
Travel to a location where you wouldn't mind living if the flirting turns into something more.
Flirt More
If you can't even make yourself smile, how can you have a boyfriend? Flirt, flirt, flirt, flirt, flirt, flirt, flirt, flirt, Of course, go for the cute guy with the rippling muscles or the polite guy who looks at you shyly through a thick book. Of course, it depends on your personality type.
Don't be hesitant to strike up a conversation with strangers. You can even converse to strangers if you do it in a public, crowded setting.
You never know if you're speaking with a potential Ted Bundy. It's always better to be safe than sorry. Give him your number, but do some extensive investigation before agreeing to go on a date with him.
Believe in Love
It can be difficult to believe in love at times. With so many people divorcing or ending their marriages, it can feel like you're perpetually on the verge of a breakdown. So, what's the point of putting forth the effort?
If you are consistently negative about love, you will not find a boyfriend. Instead of imagining a bright future for you and that guy, you may already have ideas of him cheating on you or mistreating you.
There is love out there. You must, of course, put your own needs first, but you should also be open to the potential of love when it comes your way.
Be Confident
A man prefers to see a woman who is self-assured. He wants someone he can look after at the same time.
That sounds a little perplexing. However, it appears that the right guy is as eager on finding the right female as she is on finding him. Guys prefer a woman who understands exactly what she wants. When the going gets tough, she's not going to back down. She's also serious about what she's going to embark on.
Give your lover the opportunity to pamper you or "rescue" and protect you. Yes, you are a strong woman who can take care of herself if he decides to leave, but hey, you are only a minor character.
Make sure he understands that you are capable of being forceful if you so desire. These various expressions will make him feel as if you are willing to go above and beyond for him.
Be Yourself
But, no matter what occurs, you should always be yourself. There should be no pretension at all. Yes, there would be deference and refinement, but everything you say is correct.
Be true to yourself. You will feel more relaxed as a result of doing so. Being at ease with the person you love contributes to both of your pleasure.
Try Dating Apps
Don't dismiss them before you've given them a chance! They have a poor reputation at times. However, if you know how to use them, you can get good results.
It can be unpleasant to visit a dating website. However, if you look around, you'll find hopeful folks looking to meet someone outside of their own area.
Perhaps they had spent their entire life with the same group of people and had failed to meet that special someone. They want to meet someone fresh who has the potential to improve their life.
eHarmony is a dating app that is associated with marriages and is believed to provide happy endings. Different dating sites cater to different needs. Choose the one that appeals to you the most. Be careful that some of these websites specialize in hookups and no-strings-attached sex. That is not how you will find your ideal boyfriend.
Make a dating profile that includes a photo of yourself and a detailed explanation of your likes and dislikes. This isn't the time to have fun. You're on the lookout for your prince charming, and you're willing to go to any length to get him, even if it means entering a virtual battleground.
By the way, nowadays, anything can appear to be an online dating site. You might also think about using Facebook and Instagram. However, compared to Instagram, Facebook may provide you with greater insight into the person's life.
Delay Sex
It can be difficult to navigate the dating world. Some guys may demand you to start putting out as soon as possible. Don't have sex on the first date, no matter what occurs or how great the chemistry is. Hey, if you can put off sex for as long as you can, go ahead and do it. This will help you tell the difference between a nice man who genuinely cares about you and someone who just wants a short roll in the hay.
As a result, you're probably protesting right now. Do you recall what I stated earlier? Stop right there if you're looking for a sex boyfriend. You don't want someone who is only interested in pleasing you.
When you have sex with a guy on your first date, you hope that both of you enjoy it – or at least that's what you hope for. This guy will be grateful that he ran into you that night. At the same time, he's dissatisfied that you've turned out to be too simple. He'll also be skeptical of the two of you becoming a legitimate couple.
How can I make my crush jealous?
He should fight for your attention and go out of his way to be number one on your list because he's up against competition (at least, that's what he'll think).
I'm not suggesting you go about rubbing your crotch against the crotch of every person you encounter… but act like you're a regular on the field.
Keep things short and sweet.
When it comes to hangouts and chats, it's fine to be busy and a little hazy.
Now is not the time to reveal all of your secrets. It's critical to keep him interested in learning more. If you don't expose all of your cards, he'll wonder why you aren't telling him everything.
How do you keep a boy interested?
So, if you want to keep him interested, make it a point to have as much fun as possible with him. When you see each other, think about what you can do to build new memories and bring the two of you closer. Go new locations, try new things, get creative with some home date ideas.
Right now, none of that matters. It doesn't matter what you're doing or how you're feeling; all that counts is what you're doing and how you're feeling. Keep your focus on the present moment and allow yourself to fully appreciate it.
Laugh with your friends. Together, get out of your comfort zones. Do things that you and your partner both enjoy!
How To Capture His Heart And Make Him Fall For You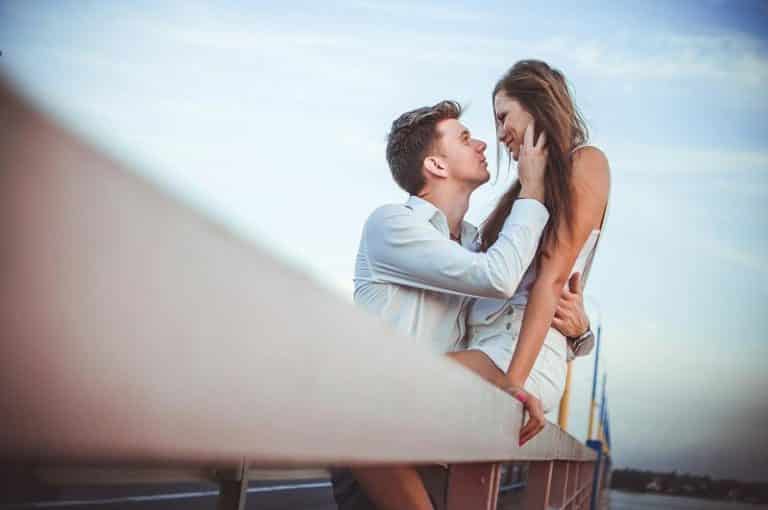 Here's what we've realized after so many years of experience as dating coaches:
It's really easy to make men fall for you once you know the "cheat code".
See, most women don't really know how men think, and why they act the way they do…
In fact, they go through their whole life never meeting the perfect guy who treats them right.
Don't let this be you!
We've taught thousands of girls around the world the special "cheat code" to a man's heart.
Once you learn the truth about how the male mind works, you can make any man fall in love with you.
Here's how it works:
There are special tricks you can use to target the "emotional triggers" inside his mind.
If you use them the right way, he will start to feel a deep desire for you, and forget about any other woman in his life…
The best part? These techniques are based on psychology, so they work on any man, no matter how old you are or what you look like.
To learn about these simple techniques, check out this free eBook NOW:
As women, we understand how you feel.
But no matter what other people say, always remember:
You are an AMAZING woman…
And you deserve an amazing man who loves you, respects you and treats you special.
So start using these special techniques today, and see how quickly men fall in love with you immediately!
---
More FlirtSavvy Articles
Your boyfriend or girlfriend has expressed their want to end their relationship with you and no longer be romantically involved with you. You probably came on this page by looking for information on how to get your ex back or viewing one of my YouTube videos. You probably read or heard to me propose the No Contact Rule when you went to war to get your ex back. No contact with your ex, on the other hand, may have struck…