Do you want to know how to make a guy miss you? No, I'm sorry, but I'm going to miss you terribly. It's not that tough, but it does necessitate some thought. If you follow these 20 simple steps, we're confident that your partner will want to spend every minute of his day with you, and that he will miss you if you aren't with him.
To accomplish this, you must first be patient, and then you must give these actions their appropriate time. Nothing in our world happens instantly, so exhibit some self-control and make a man miss you by deliberately employing these tactics.
Stop texting him
You get butterflies in your stomach when you miss someone, and all you want to do is wait for him to get online and text you. And you respond in seconds after he texts you. Alternatively, he never texts you first, whereas you always initiate texts.
Men have a tendency to lose interest in women who are readily available. By limiting your communications to him, you might make him miss you over text. When you stop messaging him, he'll become curious as to what's going on, and he'll begin to miss your messages.
He may want to text you more frequently now that your texts are no longer taken for granted.
Another approach is to pretend to be online rather than texting him. This will make him curious about what's going on in your head, and he'll miss you over text.
The waiting game
According to Dating Metrics, 15% of men contact women on the same night, and 49% of men contact women the next night. This is due to the game of waiting. They don't want to reveal that they're already missing you, so they'll wait a day or two before contacting you.
Women can use the same trick as men. Make them wait for a response from you. Make them want to call you back by making them miss you. If you're wondering whether you should text him or wait, we recommend that you wait a little longer.
Make him wait twice as long as he takes to react to your text or phone call. It will cause him to expect you to respond to his texts and messages, and he will begin to miss you and call you.
That's exactly what you're looking for. Right? So, if you want to make a guy miss you, play the waiting game. It's not always a bad idea to play hard to get.
Always be the first one to hang up
When you play hard to get, the laws of attraction work wonders. Be the first to text or phone to say goodbye or good night. Demonstrate to him that you aren't dying to chat to him all day. Hanging up first will add to your enigmatic air, and he'll get the impression that there's a lot more to you. It will make him want to learn more about you.
Ignoring someone you like is an excellent method to keep him interested in you. The thrill of the chase is all part of the dating game when done correctly. You're doing it correctly if you don't go overboard with your calls and cute texts.
Have a signature
Have a signature that will remind him of you at all times. It could be a particular line of speech, a certain aroma, or even a favorite dish or superhero.
Imagine you're in front of him, talking incessantly about blueberry cheesecake, then he walks to a restaurant and sees blueberry cheesecake on the menu. Guess who's name will come to mind.
You may use a specific brand of perfume to evoke his memory. Smells are associated with memories. It's the most effective method for making him miss you. When it comes to your leather handbag or shoes, perhaps you have a favorite brand. He will think of you every time he watches a brand advertisement.
Don't give away everything
You and your partner may be getting quite comfortable with each other and believe that this is it. This is the point at which you can finally reveal yourself to him. Come to a complete stop right there. Don't tell your entire life story in two dates. Take your time, and don't open yourself up too quickly.
That is what maintains their interest. There will be no room for additional discussion if you give everything right away. There are topics you can discuss with your lover to get to know him better, but there are also topics you can keep to yourself if you so desire.
Leave things "accidentally"
How many times have you unearthed an old movie stub or subway ticket and relived a childhood memory? Things that are associated with memories cause your brain to begin thinking about them. Try leaving your handkerchief or earring in his car or residence by accident.
He'll think of you right away if he finds your earring or handkerchief, and he could even smile. When you aren't around, these small details will help him remember you.
However, if he does not mention it to you, do not become upset, start an argument, or start crying. There's a chance he didn't tell you over the phone, but will tell you on your next date how much your stuff reminded him of you. Wait.
Use social media as your weapon
Continue to share updates or photos of yourself on social media. Parts of your life that you want him to view should be posted. You can utilize the fact that he is tracking you online to your advantage.
Show off your witty and sassy side. Upload some fantastic self-portraits. Make him know how much he will miss you if he isn't in your life. Demonstrate to him that you're worth the effort.
To make a guy miss you, utilize social media to your advantage. Did you flaunt your new workout gear or bikini on Instagram, or did you publish photos from your girl gang's Amsterdam vacation? He only wishes he could be with you. He'll go insane if he doesn't hear from you, and he'll send you a message right away.
Be busy when he asks you out
What can you do to make a guy miss you? When he invites you out, don't always leap up and say 'yes.' He can mistake you for a laid-back person and take you for granted. Instead, play hard to get.
It's fine to decline one or two plans. This will pique his interest in meeting you on your future date. He'll be waiting to catch up with you if you're not available, which is a good thing.
Give him space to make him miss you
If you spend the majority of your time with him, it will become second nature. When he sees you, his heart will no longer skip a beat. He will no longer be expecting your arrival. How will you give him an opportunity to miss you if you're always there?
There's no way he'll miss you if you're always there for him, whether physically or through texts. Give him enough time to think about you while you're gone, and the missing will begin.
Make a couple of plans with your other pals. Spend a day at the spas, throw a girl gang party, and then wait for the magic to happen. We're confident that your absence, as well as the fact that you were having a good time without him, will make him miss you even more.
Share your adventures with him
There are so many amusing stories you may tell him. This will give him the impression that you are bringing him into your inner circle and that he is getting to know you better.
Make sure you don't give everything away. You still want him to be enamored with you. You can ask him to hang out with your pals, but it's not a requirement. He will miss you if he knows you are having fun with your pals.
Treat him like a friend
How can you get a guy to miss you and commit to you? This is a critical step if you want him to commit and believe he has a fear of commitment. You've fallen head over heels for him by now, but don't tell him. He'll think you're a piece of cake.
Rather, friendzone him for a while. Give him an opportunity to miss you by not showing up every time he expects you. Your absence will cause him to reflect on you. Allow him to process the whys and buts, and make him realize that life isn't the same without you.
This will make him understand that he needs to win you over, and he will put up greater effort to demonstrate how much he wants you to change your mind about him. His efforts will show in the way he begins to treat you, a valued individual in his life.
Leave him craving for more
Make it look to him that he still doesn't know everything there is to know about you. Be mysterious, playful, and clandestine. He will be pulled to you and will desire you even more.
If you're both talking, be the one to put an end to it first. Not abruptly, but in a sensual way that entices him to want more. When you leave a chat at just the right moment, he will think of you and miss you, and you will find him yearning for a conversation with you.
If you stay away from him, he will become even more enamored with you. When you're in bed, tease him and tell him about the positions you want to attempt. He'd go insane if he didn't get more.
Get busy once in a while
Give part of your time to yourself to make a guy miss you. Perhaps he's been preoccupied and making you feel unwelcome.
Instead of date nights, start going out with your friends and tell him about how much fun you had. This will make him envious, and he will long for the days when he isn't the one enjoying fun with you. Head shopping, hang out at a nightclub, try your hand at cooking at home, or simply go out for late-night ice cream.
If you've broken up with him and he's indicated he needs time to heal. You keep yourself busy and live your own life. It's an effective approach to make him miss you and long for your return.
Try new things with him
It's time to cross some items off your bucket list. Inquire whether he has attempted those things. If that's not the case, you've got him right where you want him.
Make fresh memories by becoming his firsts in these areas. Remember to snap pictures! This will leave an indelible impression on your audience. Share these couple photos on social media and watch him miss you as he looks at them.
Have a blast without him
Have the time of your life with your pals on a night out. Let him know how much fun you're having even if he's not there. A fun-loving, independent, and extroverted lady is adored by all men. Show him your other side. Make sure you don't talk to him when your other pals are having fun.
If you speak, he will feel privileged, and you don't want to give him that power just yet. Make those plans when he has nothing to do for the rest of the day. He'll start missing you as soon as he scrolls through your updates.
Be full of surprises
Men adore being able to do things on the spur of the moment. This is something to which they are not immune. They adore women who are bursting with enthusiasm and always up for a new experience. Show him fresh versions of yourself every time you see him, and he'll be unable to forget about you. Send him flowers every now and then, or just use an app to order food for him. Be prepared to be surprised.
He'd think of you as a co-conspirator. He'd want to do everything with you, from romantic winter dates to lengthy rainy drives to adventurous vacations. If you are not around when he is doing this, he will miss you.
Dress to kill
When you meet him, put your best foot forward. While walking towards him, make sure heads turn around and that he notices.
When he sees you, make his heart skip a beat. You'll become irresistible to him, and he'll have a memorable visual image of you. Making a guy miss you in a killing way. You can either purchase for beautiful clothes online or have them custom-made by a designer.
Show him that he's not the only one in line
When you're with your male friend, have "accidental" interactions with him. Show how close you are with this male friend to make him envious. But keep it safe – you simply want to make a guy miss you, not make him hostile.
See how he reacts when you tell him you have a male best buddy. Men crave what they can't have, and once he realizes he isn't the only one in line, he will begin to miss you and pay more attention to you.
Make him realize that you're the one
You've spent enough time with him to know what he looks for in a woman. It's your mission to persuade him that you're the perfect girl for him. Make an attempt to improve your girlfriendship.
Invest your time in learning about the details that are important to him. What does he do first thing in the morning? Is his coffee exactly right? What piques his interest, what brings a smile to his face? You'll know exactly what he wants from you if you put in the effort, and you'll be able to make him miss you while you're not around.
To persuade him that you are the one for him, emphasize your personality. When he realizes you're his last stop, he'll start craving you even more.
Be yourself
Men admire women who are self-sufficient, fun-loving, and, most importantly, self-sufficient. If you love yourself for who you are, he will love you back.
Faking your personality to attract him is a short-term strategy that will either drive him away or result in a phony relationship. Make your boyfriend miss bits of you that are real if you want him to miss you.
These are 20 sure-fire techniques to make a guy long for you. It will even make him miss you from afar when the physical distance makes his heart yearn for you. These psychological techniques can be used on any man, whether he's a new crush, an old flame, or a long-time buddy. Always remember to stay true to yourself, and he won't be able to get enough of you.
How do I make my boyfriend realize my importance?
Do you think your lover isn't paying attention to you anymore? Is he hesitant to take you to parties or events? Is it common for your calls and texts to be ignored? Is he no longer appreciative of your efforts in the relationship? You may believe that your guy, as well as your relationship, has evolved significantly. You might think you're in a one-sided relationship.
Not only that, but he might criticize your behaviors, ideas, attitudes, and thoughts at times. If this is the situation with you, now is the moment to make him realize how important you are. Scroll down to learn more about how you might make him realize your significance.
Tease him early in the morning.
As you get ready for work, walk about as long as you can in your underpants and "accidentally" rub your body up against his.
Incorporate a few tiny moments of enticing bending over. He'll be at a loss for what to do with himself.
Kiss him.
Give him a good morning kiss right before work that he'll remember all day — a kiss that will make him seriously consider calling in sick.
We're talking about a five-minute teasing kiss that will require a ventilator for him to breathe.
Call or text him with subtle desire.
To just say, "Mmm…", use some type of modern technology to buzz or ring him. It could be a sexual SMS or simply a short message like "I miss you." In either case, it'll make your man happy.
A quick provocative text or call from you to remind him of your desire will be a sensual surprise as long as you aren't monopolizing his gadget.
Write him a lusty note.
Go old school and write a lust note on paper. It does not need to be very long. Indeed, a sliver of colored paper tucked into his pocket will serve as a seductive reminder of you when he later reaches inside it for something else.
Hide something naughty for him to find.
Okay, this is for the drama queens and kings among us. Slipping a pair of your sexiest underwear into his briefcase, bag, or laptop case will make him think more about you.
If you don't want his coworkers thinking about you all day, place them somewhere safe where they won't inadvertently fall out in front of everyone.
Do something completely unexpected.
If you always get together after work, switch things up. Surprise him by showing up outside his office wearing only a trench coat and no underwear, or invite him to meet you in a bar you've never been to and tell him to call you "Isabella."
Share a slightly suggestive photo.
You've certainly sent him a slew of sexy selfies, but how about one that keeps him guessing?
Take a picture of your underwear drawer, your lightly disheveled bed linens, the back of your neck… you get the idea. Use ambiguity to tease him.
Praise his bedroom talents.
In bed, tell him what you like about him. Consider the maneuvers he makes that no one else has been able to duplicate.
Believe me when I say that he craves praise for his skills, which will only motivate him to find new methods to impress you.
Share your fantasies.
When you question a guy about his dreams, he may clam up, but there's a method to get him to open up more to you. You get to go first!
Begin by discussing a fantasy that is realistic and within your power, and then make it a reality! He'll be encouraged to think outside the box, and when he has his own fantasies when you're not there, he'll almost certainly include you as a co-star.
Listen to him.
Listen to him when he wants to talk. Pay attention. We are sometimes so preoccupied with multitasking that we only listen half-heartedly.
If he doesn't respond to your flirty texts, find out what's on his mind. Then devote your entire attention to actively listening, encouraging him to share what's on his mind, and then repeating back what you think you heard him say so he knows you've heard and understood him.
This will make him think you're interested in his life, which will make him want you even more.
Keep your promises.
When at all feasible, do what you say you're going to do. If you're unable to carry out a tempting tease you've been hinting about due to a last-minute task or a family emergency, make sure to admit it.
Inform him of your inability to meet the implied commitment, and reschedule your much-anticipated alone time.
Be silly and playful.
While it may appear that all of these tips require you to be outwardly seductive in order for him to think of you, don't get too caught up in that term. You know what will and won't work for you and your partner. As a result, make sure to put your own stamp on everything.
Being funny and playful can only make him fall even deeper in love with you.
Do something out of the ordinary. On the couch, wrestle him. Squirt whipped cream into your nostrils. Consider coming up with a goofy, one-of-a-kind approach to get him into the bedroom. Make him laugh, since love is intended to be enjoyable.
Being yourself around your lover is usually a good idea. What could be more enjoyable than being able to completely be yourself while wooing your partner?
The more you can show him that you care about him, the more he'll care about you — and the closer you'll be in every aspect of your relationship.
How do I make him scared of losing me?
I'm not a fan of playing games or attempting to manipulate your partner, but if your guy is taking you for granted, it never hurts to remind him that you have the option to leave. After all, until you're married, you have the right to leave at any time if you feel unappreciated or unwelcome. Here are some things you may do to remind a guy of your free will and make him terrified of losing you.
1. Discuss the possibility of a future without him. Make it sound as though he's not a given that he'll be a part of the plans when you talk about them in the future. This does not always have to entail discussing your long-term goals. It could be anything as basic as discussing a road trip or weekend plans without him present. It's as simple as saying "I" instead of "we." It's a small difference, but most guys should be able to see it. Trust me, he'll notice.
2. Limit your texting. We adore the fact that most of you ladies are constantly messaging. Constant texting, on the other hand, lays all of your cards on the table and demonstrates your interest and commitment. He'll start to wonder why you're not always the first to seek out if you cut back on your texting. It may compel him to take a more active role in the relationship. It could also give him the impression that you have more pressing matters to attend to than conversing with him.
3. Have faith in yourself. You can never go wrong when you're secure and comfortable in your own skin, ladies. When a woman exudes self-assurance, a man is always a bit terrified of losing her. As a result, he'll always feel compelled to prove his worth to her. This stems, at least in part, from apprehension over losing her. A guy will always assume you have other options if you behave and feel confident – and you definitely do!
4. Flirt with other men in his presence. To begin, I'd want to point out that, while successful, this is a little cruel. I can confidently state that there are few things that a man despises more than seeing his girlfriend flirt with or show interest in other men. It'll hurt like a punch in the gut if he has affection for you. I just want you to remember that. Even so, it can be an effective means of conveying your message. This will upset a guy deeply, but it will also show him that you aren't entirely devoted to the relationship.
5. Get rid of your neediness. In general, you want to stay as far away from being a dependent girlfriend as possible. That said, if he's used to you smothering him and suddenly stops, he'll suspect something's wrong. He'll realize that you're not as reliant on him as you were before, unless he's entirely checked out. He'll begin to suspect that you've abandoned the relationship.
6. Meet new people. A decent boyfriend will usually feel at ease around your friends. However, if you start developing new ones, he may begin to believe that you are leaving him. Perhaps one of your new pals is a male or can introduce you to one. It is, above all, a significant change in your life. This may lead a man to believe you're moving on to a new phase of your life. That's enough to make him believe he's in danger of losing you.
7. Look after yourself. For what it's worth, we should all aim to keep in shape and take care of our bodies for our own health's sake, but it might also make a guy frightened of losing you. When we feel comfortable in a relationship, most of us tend to let ourselves go a little. Regularly going to the gym and taking care of oneself, on the other hand, is the polar opposite of that. It may give the impression that you're getting ready to be single again.
8. When he speaks, he appears bored. Okay, this is a bit cruel and indicative of a lousy girlfriend. It will, however, make him reconsider his position with you. He'll start to question if he's good enough for you (or if you're going off him) if you seem indifferent when he recounts a story or chats about his day. He won't assume you'll abandon him for someone else, but he will become concerned that something isn't quite right.
How do I make him miss me using psychology?
Men respond well to the psychology of how to make someone miss you. Clinginess surrounding a man does not work, as you are well aware. The goal is for them to miss you when you're not there, to sense your absence, and to love you even more when you're not around. And you have to do it deftly, because if you try too hard, men will distance themselves from you.
They enjoy their privacy, but if you are not present, they miss you as well. You can make someone miss you without speaking to him, make him miss you after a quarrel, and make him miss you when he is at a party.
After a breakup, you may need to employ the miss you method. Following the no contact rule is a terrific technique to make him miss you and want you back. Then your guy will miss you so much that you'll get back together eventually.
You might be missing him and aren't sure if he feels the same way. It's natural to want your Mr Perfect to miss you as much as you miss him. You must, however, do all the heavy lifting if you want him to miss you.
The psychology of a guy differs from that of a woman. They enjoy the thrill of the chase and the intrigue of the unknown, which makes them crave you even more. To make him miss you, you must make yourself desirable and keep him on his toes.
You'll know you're on the correct track if you notice evidence that your lover is missing you. But do you want to make him want to commit by making him miss you? Then try one of these 20 psychological tricks to make him miss you a lot.
How do you know when a man is using you?
1. He texts you frequently/only when he's intoxicated. This should be self-evident, but I'm always shocked how often it isn't. Don't fool yourself into thinking he was 'just busy' the rest of the time, and that his loving drunk texts reveal his actual feelings. No, he wasn't, and they aren't, either. Stop justifying yourself with your emotions. It's merely a hint that he's taking advantage of you.
2. If he runs into you unexpectedly, he'll be caught off guard. Running into you suddenly will throw his game awry since a person who is using you only wants to meet you on his terms, when it suits him. He'll appear surprised, uncomfortable, and unlike himself. It's a sure sign you're being used if you're exclusive to him. Any happily committed guy (even if there isn't a 'label') will be ecstatic to run into the girl he's dating unexpectedly. That's how it goes in a relationship. Be mindful if your quick entrance catches him off guard.
If you're not exclusive, it's not necessarily a clue that he's using you, but it is a sign that he's still seeing other women. If he hasn't said anything to the contrary, it's possible that's acceptable for where the two of you are at the moment. Don't make the mistake of assuming exclusivity.
In any case, if this has hurt you, you should sit down with him and talk about your future plans (or lack thereof).
3. When he's with you, he's charming, but when he's not, he's curiously detached. This is a dead giveaway, but many women overlook it because he's generally very charming and gives half-legitimate excuses for his frequent disappearances. When a man truly cares about you, he wants to keep the emotional energy going. He doesn't let you go more than a few days without calling you. Even if it's in small, silly ways, a guy who actually likes you won't let things go for more than 24-48 hours without checking in with you. It's a solid clue your guy is using you if he vanishes for three days at a stretch and then reappears all charming and such.
4. He doesn't want to introduce you to his buddies. When a guy really adores a female, his natural impulse is to flaunt her in front of his friends, if not his family. If it's been more than a month since he's kept his pals and you apart, be wary if there always'seems' to be some sort of reason why those two things don't happen at the same time. For some reason, he probably doesn't want you to meet any of his buddies.
5. He rarely/never asks you to remain the night or to leave thereafter. This should also be self-evident, but I continue to hear reasons for it. "He simply has to get home to do something," or "He just has to get home to work." He doesn't, no. If he truly cared about you, he would wear his work clothes to your house or do whatever he needed to do at home before leaving. Men want to develop emotional intimacy with the women they like (and even some they don't! ), so they find ways to let them stay the night. His consistent hesitation says a lot about his goals.
6. He cancels dates in order to visit you at your home. You become a bit more useful in a guy's mind each time you choose a 'Netflix and chill' date over a real activity. Early on in a relationship, any guy will test the waters to see what he can get away with. He'll transform you into his regular 'Netflix gal' if he can save the money, time, effort, and thinking that goes into an actual date. One-offs are fine (and something we all like), but don't do it with any guy who hasn't verbally committed to you on a regular basis. Guys will give it their all for the lady who demands it, then let it go and start using everyone who doesn't.
7. He's envious of your relationships with other men, yet he avoids giving you a definitive response on exclusivity. Is he acting up, acting jealous, or simply not liking the idea of you spending time with other guys, but he's never been really clear on his own situation and standing? It's because he doesn't believe you won't utilize him in the same manner he does. Any user wants to control the environment so that he can feel safe while yet having the flexibility to indulge himself.
Of course, some 'users' will flat-out lie to you (so this won't assist you with them; see tip #10 for how to recognize those guys! ), but others will intentionally try to avoid lying wherever possible, and will thus gently avoid or dance around questions about exclusivity. They'll express their deep feelings for you, but they won't say whether or not you're the only one they have feelings for. When it comes to exclusivity, look for definitive, explicit statements. Never assume anything if they aren't forthright.
8. If sex isn't possible, he doesn't see you. This, more than anything else, should be a red flag that you're being used. You may readily assume that's all he wants if he never bothers to see you (day or night) unless he believes sex is possible.
9. He has no desire to please you. When a guy sincerely cares about a female, he wants to see her having fun. He wants to gratify her in such a way that all she can think about is him. He's almost probably using you if he's all 'wham, bam, thank you mam,' and doesn't seem bothered by your delight (or lack thereof).
10. He's paranoid about his phone. This is the most effective method for detecting a person who is lying. You know the man who says you he's dedicated to you and won't be seeing anyone else, but then acts suspicious? That is the user who is lying. He has no qualms about telling you what you want to hear while living his own life in the opposite direction. He does, however, have an Achilles' heel. His phone's overprotectiveness is a dead giveaway. If a person is lying to you in order to use you, his phone is by far his best chance of being discovered. And he's well aware of it.
A faithful man will haphazardly leave his phone about the home, plunk it down, and forget about it. So, if your new devoted partner appears hyper-aware of it, it might be time to investigate whether something nefarious is going on.
To recap, no woman deserves to be exploited, thus avoid it at all costs. Use the warning flags listed above, think reasonably, and most importantly, put your faith in his deeds rather than his words. They'll reveal a lot about his plans for you.
What are signs of fake love?
Here are some clues to look for to determine whether the love in your relationship is genuine or not.
If it is, all you need to do now is maintain strengthening your love, keeping honest with each other, and treating each other in all the positive ways that will help your relationship to blossom even more.
Fake love, on the other hand, is not something anyone wants to live with. Unfortunately, some people's relationships are like this. If the connection is based on anything other than a genuine desire to see the other person succeed in every way, if it is based on something fleeting and transient, it is most certainly phony.
Here are some things to look out for if you're not sure if your relationship's love is genuine:
They're emotionally distant
Fakers have a tendency to be non-communicative in relationships. They'll say little or nothing about what's going on in their lives. They'll also offer excuses for why they "couldn't" communicate, particularly if it's difficult.
The difference between them and someone who truly cares about you is the extra effort required to reach out when things are difficult.
Always willing to throw in the towel
Every relationship will experience conflict at some point. It reflects the partners' level of concern for one another.
Every disagreement, however, necessitates a resolution.
It's typically a telltale indicator of emotional detachment if you're the only one trying to address any disagreement or problems that develop, and this, of course, is a key symptom you'll find in those who merely have phony love for you.
They don't meet you halfway
Are you the one who always makes the plans? Is it possible to check on the other person? Do you want to take on more tasks and such? If so, what, if any, concessions is your partner making? Where are they putting in any effort?
Relationships and compromise go together like peas and carrots. A lack of effort is a universal sign of apathy, and it's no different in a relationship.
Unconcern
Passion for each other is sparked in a real relationship. You'll be interested, concerned, and involved in everything the other person does.
Someone who is indifferent all of the time isn't involved, is probably distant, and is unsuited – not to mention unworthy – of a true connection.
That gut feeling
You will often be able to tell when someone does not truly love you. Usually, you have a sixth sense, a gut feeling in the pit of your stomach that pricks you.
When you combine this with the other symptoms you'll notice, it's evident that this babe or that guy isn't truly in love with you. They're just with you because they have no other choice, or for financial gain, or for any other fictitious purpose.
How do I make him see my worth?
In a partnership, both parties must put in equal effort. To make things function, two persons are required. If you're the one who puts in the effort while your partner takes advantage of your quiet, it's time to let him know how valuable you are. Make him perceive you as the one when he doesn't regard you.
It is difficult to maintain a connection only on the basis of one's efforts. So, what can you do to increase his regard for you? What can you do to make your partner realize how important you are? What can you do to get him to work for you again? Here are 13 strategies for convincing him of your worth.
Keep yourself busy
You must take some steps to convince a man of your worth. You don't have to be available all of the time for your guy. Take some time for yourself and complete the tasks you've been putting off for so long.
Make sure he's aware of your absence. He'll come to you to find out what's wrong if you don't show up when he needs you. To make him comprehend that you are not always available, you must make him miss you.
Boyfriends are incapable of comprehending things on their own. They only realize what's going on when their girlfriends prod them. Only then will he realize he has made a blunder.
To make him realise your worth, stop texting and calling him
Do you make the first call or text to your boyfriend? Does he never text you first, even if you think he does? Do you frequently inquire about his well-being and begin by saying "I love you"? If you answered yes, you must immediately stop.
Texting and calling your partner first gives them the impression that you are always available to them. Furthermore, he won't text you initially because he'll have grown accustomed to his girlfriend constantly calling and texting him.
Make him call and text you instead if you want him to see how valuable you are. You can take it a step further by ignoring him long enough for him to believe he has lost you. If he truly cares, he will make every attempt to reclaim you.
Forget to do some of his chores
Girlfriends look after their boyfriends in a variety of ways that their men are unaware of. Boyfriends take their girlfriends for granted since they are unaware of the amount of work they put in for them. It's past time for you to show him how important you are in his life.
Forget to do some of his responsibilities, such as doing his clothes, reminding him, obtaining things for him, and so on. "I'm sorry, it genuinely slipped my mind," say as though it were an honest error. "I was under the impression you were going to do it yourself."
This will make him realize how reliant he is on you for his day-to-day needs. If you want to make someone realize how important you are in their life, take steps like these.
Express your feelings through your actions
You're clearly annoyed because your guy takes you for granted. Why suffer in silence when you may express your dissatisfaction?
Show your dissatisfaction by your behaviors. Show your dissatisfaction and disagreement if he asks you to do something. Make angry sounds when doing work, such as slamming something down hard. This will pique your boyfriend's interest, prompting him to inquire as to what is wrong.
If you want your partner to realize how important you are in his life, you may need to make a lot of noise.
Stop being a pushover
A pushover is someone who is readily manipulated and easily yields. Your lover is unaware of your worth because he believes you are a pushover who would do everything he says.
You must speak up for yourself and show opposition to things you dislike. Instead of obeying what he tells you to do, express your views. If you've had a long day at work and he wants to invite his pals over.
Simply state that you are available only on weekends and that you will not be included in his plans because he must prioritize you. Sometimes you have to put your foot down.
Go out with your friends
You must have a life outside of your relationship, not only to demonstrate to your lover, but also for your own sake. Make friends with your lady gang and have some fun with them every now and then. Reconnect with your buddies by going out with them.
When your boyfriend sees that you have a life outside of your relationship, he will realize that you are not completely reliant on him, and he will be concerned about losing you.
He'll be a little jealous that you're not spending time with him and will begin to pay more attention to you as a result. Make him see you as the one when he doesn't value you, and that should be your strategy.
Pamper yourself
Women tend to take less care of themselves after they enter a relationship because they are more focused on their relationship than on themselves.
You must recognize your worth and take care of yourself. Visit a salon for a full body treatment or a manicure and pedicure. Allow yourself to receive the attention you deserve. Self-love should be practiced and savored.
Furthermore, once your partner notices that you are taking care of yourself the way you used to, he will be unable to take his hands off of you.
Start saying 'no'
Women who assert themselves "Their boyfriends are more likely to take them for granted if they say yes to everything. This is due to the fact that boyfriends anticipate what their girlfriend will say "They say "yes" to everything and don't care what their girlfriend thinks.
It's not harmful to say "no" now and again. Say, "When he asks you to do his clothes," the next time he asks "I'm completely engrossed in something. "Could you kindly do it again this time, as well as mine?"
It will demonstrate to your partner that you are capable of standing up for yourself, and he will appreciate and respect you more. You must persuade a man of your worth, and the power of persuasion is essential for this "The word "no" is crucial.
Take decisions for yourself
Are you one of those girlfriends whose boyfriend orders her food at restaurants without asking? What if you wanted pizza but your guy insisted on ordering a salad instead?
These things may seem insignificant, but they add up, and before you know it, your boyfriend is making all of your decisions for you. Make your own decisions and don't allow your partner dictate to you.
Say you want a pizza the next time you go to a restaurant and your partner orders the salad for you. He needs to know how valuable you are to him.
Stop doing things together
Couples have a list of activities that they participate in jointly. This is cute, but it's also bad since it becomes routine and you stop seeing it as a special occasion.
When such things become habitual, you don't place the same value on them as you once did. Make an excuse and do something without your lover if you have a movie to see together.
This will make him miss you and make him want to do things with you even more. The only way to make your lover comprehend your value in your life is to make him less available to you.
Ignore him for sometime
Because you're constantly there for your boyfriends, they don't realize how valuable you are. You should ignore him for a while and watch how he responds.
Even if it pains you to ignore him, you must realize that doing so will benefit you in the long run. Allow him to approach you first.
When he notices that you aren't present, he will feel left out. He might even believe he has misplaced you. He'll do stuff to attract your notice and elevate your status.
To make him realise your worth, first know your worth
"Keep in mind that you are stunning." Many women prefer to remain silent rather than admit that they are taking their guy for granted because they believe that is what they deserve.
They degrade themselves, which causes their boyfriends to degrade them as well. You must understand your value and significance in your boyfriend's life.
Consider all you do for him and everything you receive in return. Any guy would be fortunate to have someone like you, and you should be aware of this.
Talk to him
Boyfriends require encouragement from time to time. They require information that they are unaware of. A healthy partnership is always marked by an open line of communication.
Tell your lover you're tired of being ignored and taken for granted. Tell him about the several times you've felt this way. "You make me feel left out," tell them. You don't seem to value my efforts. I'd like you to acknowledge me every now and then." He'll remember this and pay greater attention to you in the future.
One partner may put in more effort than the other in a relationship, but it is always a two-sided endeavor. If you believe your relationship is one-sided, you must take steps to make it a two-sided one. It will construct a wall between you and your boyfriend if you do nothing about it, and it will eventually make things sour between you.
Making him see your value will enable you to work together in the relationship and strengthen your foundation.
How do I make him jealous?
We've compiled a list of methods to make your man envious. Some are bad, some are good, and some are downright evil. I hope these pointers help you entice him back and reignite the passion in your relationship.
Go out with your girlfriends
When their girl hangs out with her gang, men get envious. They are unaware of what occurs on these outings because they are not accompanying you, and they may wish to spy. They get insecure as a result of this. Get sexy and go out with your friends for a night. Do not respond to his calls right away. After 3–4 calls, pick up the phone and speak with him briefly. Maintain the call to let him know you're having a good time without him.
Dress up
Dressing up, applying make-up, and styling your hair does not require a special occasion. Put on a gorgeous dress and take some time for yourself. If you don't have anything in your closet, go out and buy a dress that you wouldn't ordinarily wear. Your companion will notice and be intrigued by the changes. He'll be curious and may try to figure out why the changes have occurred; try not to over-explain. Give him a seductive smile to keep the mystery alive. Your mysterious smile will exude confidence, making him envious and keeping him guessing.
Ignore his texts and calls
Ignoring him could cause him to notice you. Texting or calling him is not a good idea. If he sends you a text message, don't respond right away. Instead, send him a text every now and again. Ignore his calls for a few minutes before answering. Let him know you have a life of your own and that you like spending time with other people. You can use social media to express yourself. He'll begin chasing you and devote his full attention to you. But don't ignore him for too long.
Laugh at his friend's jokes
Laughing at his best friend's jokes may not go down well with your partner, even if it is his best friend. If he aspires to be the room's funniest man, laughing at his friend's joke may make him jealous.
Flirt with a person he doesn't know
Engage in some light flirtation with a coworker. It's possible that lightly flirting with a man he doesn't know will give him heartburn. It's possible that the other person is a stranger or a coworker. When you know your spouse is looking, start a discussion with this person. You can even perform some minor flirting, such as laughing out loud or lightly brushing your hand against the person's arm.
Be active on social media
Start submitting images of you and your buddies performing strange and unusual things. Demonstrate to your man how well-liked you are among your friends. Demonstrate that life can be exciting even when he isn't around. The goal is for him to lose track of your attention and notice that you're offering it to others. Stay active on social media to keep your partner updated on your whereabouts, but keep the facts to yourself at times. When you return, expect a lot of love and attention.
Have a male best friend
Your boyfriend or husband's best pals can make him or her feel insecure. If you maintain in regular contact with your male best friend, your partner will most likely make an effort to keep you close to him. However, you should be aware of where the line should be drawn.
Be the center of attention
You don't have to always hold your partner's hand. Play hard to get in social occasions and mingle with other guests with confidence and charm. Allow your lover to wait for your attention while you socialize with your friends. If your boyfriend hasn't been available for you for a while, he'll be envious enough to recognize his mistake and focus his attention on you.
Do things without his help
Men are frequently protective of their female partners and want to maintain control over the situation. To make people envious, you must demonstrate your independence. Don't rely on him for everything; accomplish small things on your own. When you're moving house, for example, you might enlist the support of your pals. Your man might be offended that you didn't ask for his assistance.
Notice well-dressed men
When you're out with your companion, make a point of seeing well-dressed men. For a time, talk about fashion or how to dress nicely. This will be enough to elicit a jealous reaction.
Tell him you are receiving attention from other men
Make sure you tell your partner if someone at work is flirting with you or if you're getting attention from someone you met online. This will make him envious and trigger his protective instinct.
Start sharing your celebrity crushes
We all had celebrity crushes when we were teenagers. Talk about your teenage ambition of marrying your favorite celebrity if you want to get his attention. He may just explain he's never been a fan of your celebrity crush.
Talk about a childhood friend
Discuss a childhood friend and the happy moments you had together. The fact that you were having fun before your partner entered your life may make him envious.
Ignore him when he flirts
Flirting is a game that both men and women can enjoy. If you flirt with other guys, your man is likely to do the same. Ignore his flirtation and demonstrate that you are unconcerned about it. If anything, he'll be perplexed as to why.
Leave in the middle of a conversation
When you're talking with your spouse about something, especially if he started the conversation, get up and go before it's over. When your partner realizes you're not engaged in what he's saying, he'll become envious.
Ask your friend to speak for you
Ask your best friend to tell your spouse about how popular you are in your circle if you want to make your man envious. You must carefully prepare this so that it does not appear contrived or strange. Tell your pal to take it slow and observe your partner's reaction.
Do not agree to last-minute plans
If your partner has a habit of arranging last-minute plans and expects you to go through with it, tell him you won't. Make some incredible plans for yourself, or if you don't want to, tell him you have plans for the day and give yourself some well-deserved me time. In any case, don't automatically agree to his ideas; if you do, he'll wonder why you're not accompanying him. There will be two consequences as a result of this. For starters, he'll quit announcing things at the last minute and expect you to accompany him. Two, he'll be envious of your "plans," because he never knows what you'll do without him.
Get a new hobby
Try to divert your attention away from him by taking up a new interest. He may become envious if you suddenly begin to pursue your interests. He will want to spend more time with you if he realizes you have other essential things to do.
Withhold sex
Don't succumb to his demands. Pretend you're weary or uninterested. This will pique his interest, and he will be perplexed as to why you are avoiding sex. To entice you to come closer to him, he would try harder by showering you with love and attention.
Buy yourself a gift
If your boyfriend or husband has a habit of buying you gifts, it's time you took charge. Go shopping and spend your money on what you desire. If you're feeling generous, get something for him as well. When your partner notices that you are self-sufficient, he may become too protective and try to prove to you that he is capable of providing you with your desired items.
Do not contact him first
If they don't hear from their man on a regular basis, women will text or call him. Stop doing that if you're one of them. It offers your partner a feeling of dominance. If he knows you'll contact him no matter how often he ignores you, he'll be disappointed.
Be super-sweet to him
Make an extra effort to be pleasant to him whenever you see him. Purchase gifts for him and lavish him with attention. However, as soon as you leave, put an end to everything. Do not make touch with him. If he is working very hard to get you, give him another chance and then stop. You'll keep your partner on his toes and make him want to see you again if you do it this way.
This works nicely if you want to keep your guy pining for your attention because males think of their girlfriends as trophies.
Learn things that are typically done by him
Engage in learning his habits, such as car washing or light bulb replacement, and excel at them. When your partner sees you doing these things, he will be concerned that you are no longer relying on him. The next time you see him doing domestic tasks, pay attention to how hard he works.
Prioritize yourself
Both spouses require personal space. Allow yourself some time to relax. Make an appointment at a spa or visit a library. Do not bring your companion with you. He can be envious if you return feeling rejuvenated and relaxed because you had a fantastic time without him.
Text your friend while he is talking
When your partner speaks to you, he wants your undivided attention. He may not appreciate it if you text your pal in the middle of a conversation. This may encourage him to put in more effort in order to gain your attention.
Start doing something you love
Men's disapproval causes some women to cease doing things they enjoy. If you enjoy something and it makes you happy, you should surely do it. It increases your self-assurance and independence. When your boyfriend sees you absorbed in an activity of your choosing, he may become envious because you are not dedicating enough time to him. This may cause him to become more protective and affectionate.
Ask your friend to praise you
Request a complement from your best friend on something he can't accomplish. Cooking, housekeeping, coding, or research are all possibilities. Request that your friend compliment you on how good you are at it on a regular basis. Your lover will be envious of your talents. Either he'll try to equal those abilities or he'll start complimenting you as well. In any case, you'll get the love and attention you deserve.
Making your man jealous is entertaining, but it's also dangerous. You can be on top of the game if you do it in the appropriate proportions. However, if you keep it going for too long, it can backfire. These concepts can have a good impact on relationships, especially in long-term relationships. Over time, the passion might fade, and partners can begin to take one other for granted. These can be fun ways to mix things up, persuade your partner to pay attention to you again, and perhaps work a bit more for you and your attention.
How To Capture His Heart And Make Him Fall For You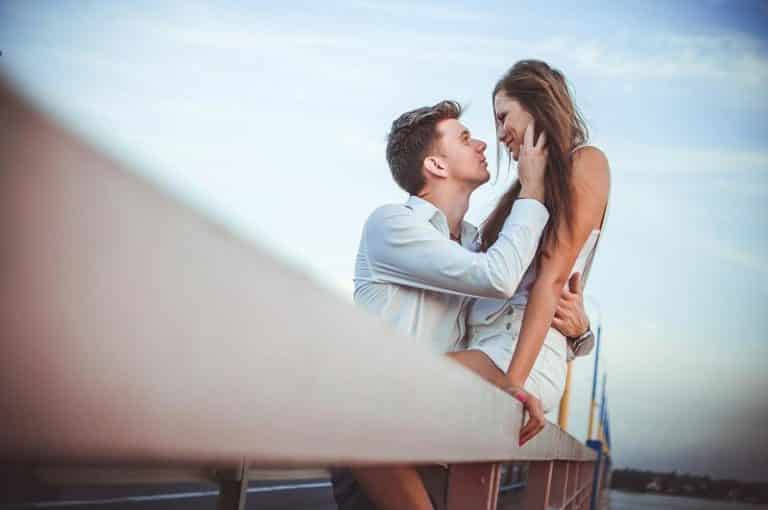 Here's what we've realized after so many years of experience as dating coaches:
It's really easy to make men fall for you once you know the "cheat code".
See, most women don't really know how men think, and why they act the way they do…
In fact, they go through their whole life never meeting the perfect guy who treats them right.
Don't let this be you!
We've taught thousands of girls around the world the special "cheat code" to a man's heart.
Once you learn the truth about how the male mind works, you can make any man fall in love with you.
Here's how it works:
There are special tricks you can use to target the "emotional triggers" inside his mind.
If you use them the right way, he will start to feel a deep desire for you, and forget about any other woman in his life…
The best part? These techniques are based on psychology, so they work on any man, no matter how old you are or what you look like.
To learn about these simple techniques, check out this free eBook NOW:
As women, we understand how you feel.
But no matter what other people say, always remember:
You are an AMAZING woman…
And you deserve an amazing man who loves you, respects you and treats you special.
So start using these special techniques today, and see how quickly men fall in love with you immediately!