This is the backdrop to your entire effort to get your partner fascinated with you, your golden rule of all relationship rules: make the guy feel truly loved. I know you've heard that guys are only interested in sex, and while that is true, love is still the most crucial factor.
Every human being yearns for love. Whether we like it or not, everything we do is to make others adore us. When you make your lover feel loved, approved, and appreciated, a significant gear shift occurs in his heart, and he becomes devoted to you. Unless he's a complete moron, it's unlikely to work… For your own good.
Make Him Feel Valued
If you want your lover to be obsessed with you, you must value him as well. What exactly do I mean? Don't make him feel insignificant. Instead, help him to his feet.
Making fun of someone in front of other people is the simplest way to end a relationship. That is not something you should do. In general, don't make fun of anyone. That's not cool, especially when your lover is involved.
Instead, show your support for your lover and be the one that is always there for him. Be his invisible barrier, a secure sanctuary for him to retreat to after a long day. Even more than that, be appreciative for his efforts, his work, and everything else he does for you and others. Compliment him and let him know that he is cherished for who he is.
P. S. I hope this doesn't come off as you faking it… Don't get me wrong: I think it's great. I'm guessing you adore your boyfriend and would gladly provide him compliments and encouragement. If you don't feel that way about him, it's a good idea to assess your feelings.
Be An Equal Partner In a Relationship
This is a really essential one. Don't be a puppet if you want your guy to be obsessed with you. Make him an equal partner in your relationship by expressing your feelings, thoughts, and ideas, initiating talks, and jointly making decisions. Of course, this may not be true for every marriage, but I'm speaking from personal experience. Guys admire women who are self-assured enough in their relationships to assume an equal role. It demonstrates that you recognize your worth and refuse to be ruled by anyone. You're your own king or queen, and that's something to get excited about!
Be Educated and Smart
Do you believe that boys are fascinated with beautiful women? Well, I'm not going to sugarcoat it: they do. You have no clue what a well-educated, intelligent lady can do to them! Another approach to make your guy enamored with you is to be someone with whom he can have deep, meaningful conversations. If you really want to go above and beyond, learn about the things he enjoys. The feeling of having someone with whom you can converse is a powerful bonder. He'll get obsessed with you after he realizes you're the most interesting person to chat to.
Don't Be Afraid To Have Fun
Guys adore ladies that know how to have a good time! So don't be afraid to crack jokes on the spur of the moment, participate in exciting activities, laugh, and play together. Allowing yourself to be yourself, to make fun of yourself, and to appreciate having a good time with your guy will make him obsessed with you. Simply unwind and enjoy life!
Allow Yourself To Be Vulnerable
How can you get your guy enamored with you without putting in any extra effort? Allow your vulnerability to shine through, and that's the secret. It may appear that being vulnerable is something you should avoid, but it is not. In the viewpoint of guys, female vulnerability is incredibly appealing. Guys enjoy making young women feel safe, protected, and cared for. As a result, it's just more reason to accept yourself as you are, with all of your flaws and vulnerabilities.
Take Care Of Your Looks
This is why I put it last because I believe the other points are more significant. But don't underestimate the impact of your feminine beauty if you want your partner to be obsessed with you. Make him wild with your appearance — and no, you don't have to be a model. Enhance and play with whatever you have going for you:
Maintain a healthy, soft, and touchable head of hair;
Take care of your skin so that it reflects how well you care for yourself;
Exercise to keep yourself energized and in a good mood;
Keep your fingernails and toenails neat as a show that you understand the importance of hygiene;
Smell good — not only for him, but for yourself as well.
Then, with a confident smile, completely disarm him. With your playful eyes, mesmerize him. astonish with clever concepts Laugh. Support. Demonstrate your intelligence. And a smidgeon of skin to keep his fantasies alive.
What to text your man to make him obsessed with you?
We've organized our collection into three categories to make it easier for you to locate the right text to give him:
Delightful
Attractive
Attractive
Consider how you want to make him feel and the tone you want to set before selecting the appropriate one for the situation. We'll explain why we recommend each category in each situation.
You'll also note that some of our texts use the letter "x" instead of a word. This is due to the fact that they're made to be customized – all you have to do is insert the quality or topic that you think is most appropriate for your person.
Don't give up hope if you don't find any text messages you like here!
Begin by discovering what guys secretly desire, and then create your own unique messaging based on that knowledge.
Sweet texts to make him obsess over you….
Do you want to make his heart melt with love for you? Then a nice tone is the one you want to set.
Make him feel as thrilled as a boy with his first crush by sending him one of the following texts. We guarantee they're all deliciously sweet.
""I haven't been able to get my mind off of you all day."
"I'm looking forward to the day when I can wake up close to you every day."
"I'm always bragging about you to my friends and coworkers."
"Hey, I recall you saying you had a major meeting today. "How did it turn out?"
"Can you tell me how you manage to make me grin even when you're not around?"
"I'm keeping track of the minutes till I see you again."
"I consider myself really fortunate to have you in my life."
""How come I haven't been able to get you out of my mind for the entire day?"
"Is it true that you miss me as much as I miss you right now?"
"You always manage to bring a smile to my face."
"I always feel like I'm going to wake up and find out it was all a dream when I'm with you."
"If you could only see how much I blush each time you text me…"
"I'm always astounded by your intelligence."
"You're not one in a million; you're closer to one in a billion."
"I've heard there are plenty of fish in the sea, but I'm delighted I managed to catch you."
"I admire how x you are."
"Remember, I'm always here for you."
"Even if I had an eternity with you, I don't think it would be enough."
""Have I told you that I adore you yet?"
"I can't believe you still make me feel butterflies after all these years."
"Today I was thinking about our first date and how much fun I had with you."
""You're everything to me."
"I'm in desperate need of some cheering up. Please send me a photo of your attractive face."
"I just wanted to let you know that you're on my mind right now."
""You're ideal for me."
"I can't fathom meeting a man greater than you."
"When you wrap me up in your arms, it's the best sensation in the world."
"You have a way of making me feel like a princess."
"You know more about me than anyone else."
"I had a great time with you the other day. "Let's meet up again soon."
"Every day, I fall more in love with you."
""I adore you in every way."
"The only thing I regret about being with you is that I didn't find you sooner!"
"My favorite pillow is your chest."
"Thank you for always being there when I needed you."
"I am grateful for everything you do for me."
"I'm amazed at how much you know about x!"
""I adore my relationship with you."
"I'm a huge fan of your x."
"You can always rely on me, and I can always rely on you."
"I always feel protected when you're with me."
"Do you realize how cozy you make me feel?"
Sexy texts to make him obsess over you…
Are you in the mood for anything hot? Using text messages with a sexy meaning will work well if you're comfortable taking things to a higher physical level.
Try out one of the hot texts below. He'll almost certainly trip over himself to respond to you and make plans with you.
"Tell me three of your dreams, and I'll see what I can do to make them come true…"
""How about we both call in sick tomorrow and spend the day in bed together?" "How about we both call in sick tomorrow and spend the day in bed together?"
"My bed has an empty spot with your name on it."
""Would you like to know what I'd do right now if you were here with me?"
"I have one rule for you if you come over later: no clothes."
"I can't think of a finer way to spend an evening than with you, a glass of wine, and maybe a lengthy shower together."
"I can't seem to quit thinking about you. Do you want to know what I'm thinking about?"
""If you were with me right now, what would you want to do?"
"In my mind, I'm replaying the way you touched me last night over and over."
"My bed appears to be far too large for simply me to sleep in…"
"It's bitterly cold today! "Will you please come and warm me up?"
"Come back at a later time. "I promise I'll make your time worthwhile."
"I require your assistance in repairing my pc. I promise I'll compensate you for your assistance…"
"I'm having trouble concentrating on my work today because I'm thinking about you."
"What school did you go to where you learned to kiss like that? I still can't get your kisses out of my head!"
"Today I guess I'll go bikini shopping. Do you mind if I give you some photos and ask for your feedback?"
"I recently purchased the most enticing underwear. Perhaps you should pay them a visit."
"There's a lot of strain in my body…
You should probably give me a full-body massage."
"I guarantee we wouldn't be sleeping if you were lying next to me right now."
"It's impossible to sleep when I'm thinking about you."
"Last night, my room became so hot that I had to take off all of my clothes to sleep. "Can you believe it?"
"I've been considering taking up yoga. Will you keep an eye on me and let me know how I'm doing? "
"If you phone me later, I'll tell you about the strange dream I had last night about you."
"Which color is your favorite? I'm on the hunt for new underwear, and I want it to be something you'll enjoy looking at."
"What kind of coffee do you prefer? I need to know so that I can prepare it for you the next time you stay with me."
""Right now, I need you."
Flirty texts to make him obsess over you…
You may create a romantic environment that isn't just sexy or charming. You might want to try for something in the middle, something more lighthearted and humorous.
Flirty texts can extremely handy in this situation. If you're having trouble coming up with ways to be flirting, try one of the following entertaining texts.
"Just dropping by your inbox to tell you how hot you look today."
"Would you like to know a secret?" My buddies are envious of the fact that I have you!"
"Let's stay in tonight," says the group. "I believe an evening with you, me, and a pizza seems like a terrific idea."
"Do you think I'll be able to receive help for my addiction to the way you kiss me?"
"Would you like to see a horror movie tonight?" I swear I'll protect you."
"Do you have anything specific in mind for dinner?" If you're lucky, I might be able to make it for you."
"Your grin should be the world's eighth wonder."
"How do you feel about women initiating contact?"
"Will you put a bow on your head and give yourself to me if I tell you I want something cute for my birthday/Christmas?"
"I'm in desperate need of a cuddle." "Do you know someone who might be up for it?"
"To my Lois Lane, you're Superman."
"Right now, I'm wearing one of your clothes, so I feel like you're here with me."
"Should I be honest and say it's your grin the next time someone asks what my greatest flaw is?"
"Please don't text me when I'm at work!" "I can't explain why I'm smiling so much to my coworkers."
"Could you please do me a favor?" Stop looking so sexy in your photos; else, I'll be unable to look away."
"How do you manage to be so adorable?"
"If I wished for the perfect man for me, you'd be the one who appeared."
"I wouldn't be able to pick just one thing about you if you asked me what my favorite thing about you is."
"I'm sure you're carrying a lot of stress in your shoulders." I'll give you a massage if you come back later."
"Wait, wait, wait, wait, wait, wait, wait, wait, wait, wait I've prepared a pleasant surprise for you!"
"Right now, the funniest thing happened to me…"
"You have an amazing knack for texting me exactly when I'm thinking about you."
"Would you like to go out to dinner later?" "It's a special occasion for me."
"Would you choose a song to describe our relationship if you had to pick just one?"
"Do you recall that time we went to that downtown dive bar?" I had a great time!"
"How effective are corny pickup lines on you?" Why am I posing this question to you? "There's no reason."
"You're so sweet, I almost want to use you instead of sugar in my coffee."
"I think the color of your eyes is my new favorite."
"This weekend, let's go on an adventure."
"How would you describe your ideal date?" "Perhaps I'll be able to make it happen for you."
"Tonight, I'm thinking about lying around in my underwear and ordering takeout." "Do you want to join us?"
"Would you like to binge watch a new show with me this weekend?"
"Let's get together tonight." "If you supply the sexy, I'll provide the meal."
How do I make him jealous?
We've compiled a list of methods to make your man envious. Some are bad, some are good, and some are downright evil. I hope these pointers help you entice him back and reignite the passion in your relationship.
Go out with your girlfriends
When their girl hangs out with her gang, men get envious. They are unaware of what occurs on these outings because they are not accompanying you, and they may wish to spy. They get insecure as a result of this. Get sexy and go out with your friends for a night. Do not respond to his calls right away. After 3–4 calls, pick up the phone and speak with him briefly. Maintain the call to let him know you're having a good time without him.
Dress up
Dressing up, applying make-up, and styling your hair does not require a special occasion. Put on a gorgeous dress and take some time for yourself. If you don't have anything in your closet, go out and buy a dress that you wouldn't ordinarily wear. Your companion will notice and be intrigued by the changes. He'll be curious and may try to figure out why the changes have occurred; try not to over-explain. Give him a seductive smile to keep the mystery alive. Your mysterious smile will exude confidence, making him envious and keeping him guessing.
Ignore his texts and calls
Ignoring him could cause him to notice you. Texting or calling him is not a good idea. If he sends you a text message, don't respond right away. Instead, send him a text every now and again. Ignore his calls for a few minutes before answering. Let him know you have a life of your own and that you like spending time with other people. You can use social media to express yourself. He'll begin chasing you and devote his full attention to you. But don't ignore him for too long.
Laugh at his friend's jokes
Laughing at his best friend's jokes may not go down well with your partner, even if it is his best friend. If he aspires to be the room's funniest man, laughing at his friend's joke may make him jealous.
Flirt with a person he doesn't know
Engage in some light flirtation with a coworker. It's possible that lightly flirting with a man he doesn't know will give him heartburn. It's possible that the other person is a stranger or a coworker. When you know your spouse is looking, start a discussion with this person. You can even perform some minor flirting, such as laughing out loud or lightly brushing your hand against the person's arm.
Be active on social media
Start submitting images of you and your buddies performing strange and unusual things. Demonstrate to your man how well-liked you are among your friends. Demonstrate that life can be exciting even when he isn't around. The goal is for him to lose track of your attention and notice that you're offering it to others. Stay active on social media to keep your partner updated on your whereabouts, but keep the facts to yourself at times. When you return, expect a lot of love and attention.
Have a male best friend
Your boyfriend or husband's best pals can make him or her feel insecure. If you maintain in regular contact with your male best friend, your partner will most likely make an effort to keep you close to him. However, you should be aware of where the line should be drawn.
Be the center of attention
You don't have to always hold your partner's hand. Play hard to get in social occasions and mingle with other guests with confidence and charm. Allow your lover to wait for your attention while you socialize with your friends. If your boyfriend hasn't been available for you for a while, he'll be envious enough to recognize his mistake and focus his attention on you.
Do things without his help
Men are frequently protective of their female partners and want to maintain control over the situation. To make people envious, you must demonstrate your independence. Don't rely on him for everything; accomplish small things on your own. When you're moving house, for example, you might enlist the support of your pals. Your man might be offended that you didn't ask for his assistance.
Notice well-dressed men
When you're out with your companion, make a point of seeing well-dressed men. For a time, talk about fashion or how to dress nicely. This will be enough to elicit a jealous reaction.
Tell him you are receiving attention from other men
Make sure you tell your partner if someone at work is flirting with you or if you're getting attention from someone you met online. This will make him envious and trigger his protective instinct.
Start sharing your celebrity crushes
We all had celebrity crushes when we were teenagers. Talk about your teenage ambition of marrying your favorite celebrity if you want to get his attention. He may just explain he's never been a fan of your celebrity crush.
Talk about a childhood friend
Discuss a childhood friend and the happy moments you had together. The fact that you were having fun before your partner entered your life may make him envious.
Ignore him when he flirts
Flirting is a game that both men and women can enjoy. If you flirt with other guys, your man is likely to do the same. Ignore his flirtation and demonstrate that you are unconcerned about it. If anything, he'll be perplexed as to why.
Leave in the middle of a conversation
When you're talking with your spouse about something, especially if he started the conversation, get up and go before it's over. When your partner realizes you're not engaged in what he's saying, he'll become envious.
Ask your friend to speak for you
Ask your best friend to tell your spouse about how popular you are in your circle if you want to make your man envious. You must carefully prepare this so that it does not appear contrived or strange. Tell your pal to take it slow and observe your partner's reaction.
Do not agree to last-minute plans
If your partner has a habit of arranging last-minute plans and expects you to go through with it, tell him you won't. Make some incredible plans for yourself, or if you don't want to, tell him you have plans for the day and give yourself some well-deserved me time. In any case, don't automatically agree to his ideas; if you do, he'll wonder why you're not accompanying him. There will be two consequences as a result of this. For starters, he'll quit announcing things at the last minute and expect you to accompany him. Two, he'll be envious of your "plans," because he never knows what you'll do without him.
Get a new hobby
Try to divert your attention away from him by taking up a new interest. He may become envious if you suddenly begin to pursue your interests. He will want to spend more time with you if he realizes you have other essential things to do.
Withhold sex
Don't succumb to his demands. Pretend you're weary or uninterested. This will pique his interest, and he will be perplexed as to why you are avoiding sex. To entice you to come closer to him, he would try harder by showering you with love and attention.
Buy yourself a gift
If your boyfriend or husband has a habit of buying you gifts, it's time you took charge. Go shopping and spend your money on what you desire. If you're feeling generous, get something for him as well. When your partner notices that you are self-sufficient, he may become too protective and try to prove to you that he is capable of providing you with your desired items.
Do not contact him first
If they don't hear from their man on a regular basis, women will text or call him. Stop doing that if you're one of them. It offers your partner a feeling of dominance. If he knows you'll contact him no matter how often he ignores you, he'll be disappointed.
Be super-sweet to him
Make an extra effort to be pleasant to him whenever you see him. Purchase gifts for him and lavish him with attention. However, as soon as you leave, put an end to everything. Do not make touch with him. If he is working very hard to get you, give him another chance and then stop. You'll keep your partner on his toes and make him want to see you again if you do it this way.
This works nicely if you want to keep your guy pining for your attention because males think of their girlfriends as trophies.
Learn things that are typically done by him
Engage in learning his habits, such as car washing or light bulb replacement, and excel at them. When your partner sees you doing these things, he will be concerned that you are no longer relying on him. The next time you see him doing domestic tasks, pay attention to how hard he works.
Prioritize yourself
Both spouses require personal space. Allow yourself some time to relax. Make an appointment at a spa or visit a library. Do not bring your companion with you. He can be envious if you return feeling rejuvenated and relaxed because you had a fantastic time without him.
Text your friend while he is talking
When your partner speaks to you, he wants your undivided attention. He may not appreciate it if you text your pal in the middle of a conversation. This may encourage him to put in more effort in order to gain your attention.
Start doing something you love
Men's disapproval causes some women to cease doing things they enjoy. If you enjoy something and it makes you happy, you should surely do it. It increases your self-assurance and independence. When your boyfriend sees you absorbed in an activity of your choosing, he may become envious because you are not dedicating enough time to him. This may cause him to become more protective and affectionate.
Ask your friend to praise you
Request a complement from your best friend on something he can't accomplish. Cooking, housekeeping, coding, or research are all possibilities. Request that your friend compliment you on how good you are at it on a regular basis. Your lover will be envious of your talents. Either he'll try to equal those abilities or he'll start complimenting you as well. In any case, you'll get the love and attention you deserve.
Making your man jealous is entertaining, but it's also dangerous. You can be on top of the game if you do it in the appropriate proportions. However, if you keep it going for too long, it can backfire. These concepts can have a good impact on relationships, especially in long-term relationships. Over time, the passion might fade, and partners can begin to take one other for granted. These can be fun ways to mix things up, persuade your partner to pay attention to you again, and perhaps work a bit more for you and your attention.
Where do men like to be touched?
Your man's manhood isn't the only thing that can make him happy. A man's body, like a woman's, has erogenous zones that turn him on a lot more than usual. All you have to do is don't be afraid to poke around on your man's body. Let him know that you value his body as much as he values yours. Work your magic and keep him on the edge of his seat!
The neck story
If handled appropriately, the neck is one wicked portion of his body that may send shivers down his spine. The human neck contains an erotically dense concentration of nerve endings, and a gentle bite, lick, or kiss can completely change the game. And while you're there, ladies, don't forget to look at his Adam's apple. Begin with the fundamentals, master it like an expert, and work your way up to perfection.
The nipple ripples
If there's one thing you need to know about him, it's that his nipples are the key to turning him on, and this is one region he won't want you to overlook. Nipples are one of his most sensitive body parts, and after you've lavished all your affection on them, there'll be no turning back.
Be all ears
Without the titillating ear nibbles, you can't get intimate. It's a hit with your man, and he'll be begging for more. Your mission goals are his ear lobes, inner lining, and backs of his ears, which you must stimulate with maximum dedication and willingness. Gentle breathes and tiny groans can help to spice things up a bit more. Your man wants to be excited, not drowned in sloppy ear kisses, so be careful. Be tough but tender, and concentrate on the minor details that drive him insane.
The stallion caress
Needless to say, his penis plays a significant (pun intended) role in directing your private acts of love-making. When everyone's attention is concentrated on the oral act, the gradual caress or brush of fingers against his manhood is overlooked. Your man will become weak in the knees with just a delicate stroke across his shaft or gentle touches to his frenulum. Do not rough it up right away; instead, take it slowly and steadily and let it build up.
What texts do guys like to receive?
When it comes to messaging guys, making a list of don'ts is always easier than making a list of dos. Don't use the same text twice. Don't be overly attached. Don't call him shortly after you've had a date. Don't overdo it with the emojis… So, when it comes to texting, what do guys prefer? Here are a few suggestions.
The top five SMS that guys enjoy receiving are:
1. Text "The Ball Is In Your Court" "It was a good time last night. If you want to do it again, give me a call!"
If there's one thing that guys adore, it's being able to eliminate the guesswork from dating. Every guy's ideal is to let a guy know you're interested and then let him pick when and how to take the next step without any pressure. There's something to be said for putting the responsibility on his shoulders—let him fret over the next text to send.
2. The Text "Advise Me" ""Do you have any recommendations for new headphones?"
Men enjoy sharing their knowledge, to the point where mansplaining is a problem that all women face on a regular basis. However, if you're looking for help and need an excuse to talk to a guy, this is a proven technique to get him chatting. To have his ego stroked, he'll feel important, smart, and joyful. You could just read Amazon reviews and figure it out on your own, but why not kill two birds with one stone? Just make sure you pick his brain about something he'll be familiar with. He doesn't know or care what you need from Sephora on your next visit.
3. Text that is succinct and to-the-point "I work until 6 p.m. So, let's talk."
""He's terrible at texting," I've heard from almost every friend I have about someone they've dated at some point. Guys, on the whole, aren't as conversational as women, so texting can be tedious. While I usually don't advocate lowering the bar when it comes to dating males, this is an exception. Consider the text message as a vehicle to make plans to see each other while you're casually dating or just getting to know each other. Make plans to meet if there is something you want to talk about. Set up a date with him if you just want to talk to him, or do the old-fashioned method and phone him.
4. The Text for Choosing a Location "Do you want to meet at Smitty's for Happy Hour tomorrow at 6 p.m.?"
It's a long-running joke among males that women can't decide where to dine, and let's be honest, it's not entirely wrong. Being firm in your intentions demonstrates to him that you know what you want and will not waste time hemming and hawing. Sure, we like to be accommodating, but he'll feel less pressure in general if you save him the dance of attempting to read your mind. Everyone desires a spouse who can make them feel at ease.
5. "Can you help me in choosing a bikini?…"
This is a no-brainer that may be used in a flirty dating setting, a playful new partnership, or to spice up a long-term engagement. It's entirely up to you how raunchy you want to be, but even the tiniest hint of provocative banter may usually pique a guy's interest.
When it comes to texting habits, every guy is different, but these are solid places to start. Just remember not to get too worked up if they aren't the most chatty via text message—use your face-to-face time together to see whether there is a genuine connection.
Date him for who he is, not for his potential.
Everyone wants to be liked and accepted for who they are, but many women make the mistake of dating a man for his potential, or the man he could be in five years (with your help, of course).
Men, on the other hand, aren't projects. When you expect a man to change, he perceives that you aren't recognizing him for who he is. It may make some guys feel ashamed, as if they aren't good enough. If a man feels this way in the start of a relationship, he'll most likely become worried and end the connection.
When I've asked happily married guys what about their wives made them think, "Yes, she's the one," they frequently say, "She never attempted to change me."
Know what you're searching for in a man and look for someone that fits the bill.
Create emotional safety for him.
Emotional safety refers to a place where people can freely express their views, feelings, and wishes without fear of being judged.
When males claim a woman is easy to talk to, they're referring to the fact that they can say things to her that they wouldn't say to anybody else since they won't be criticized.
Listen to your man without passing judgment the next time he's having a difficult day, moaning about a colleague, or telling you something personal. Understand when to solve a problem, when to provide assistance, and when to just listen. People don't always want their problems solved; they simply want someone to listen to them out and feel safe with you.
Keep things light and playful.
People will remember you based on your shared experiences. The more pleasant and enjoyable experiences you share, the more those sensations get associated with you.
Relationship timelines varies between men and women. Women are more likely to rush into partnerships, anxious to define their status and skip over many of the pleasurable aspects of dating, whereas males are more likely to take their time deciding whether or not they want to pursue the relationship further.
Because you're still dating a guy, even if he really, really likes you, it's crucial to keep the beginning of a relationship light and playful.
Be vulnerable.
Dropping your guard and revealing your vulnerability is the quickest method to develop emotional intimacy with someone. When you show someone an unedited version of yourself, you're essentially handing them the key to your entire life, and that's a significant responsibility.
Consider how you'd feel if you'd earned someone's trust in that way. Isn't it incredible?
When you expose your vulnerability to others, you create an emotional safe space for a male to do the same.
What are the 4 words not to say to a man?
Some questions regarding men can only be answered by a man. We enlisted the help of the fellas at guyspeak.com (learn more about them here) to give us some dating advice:
Men despise the phrase "we need to discuss." Because "we need to talk" does not contain the word "we." The term "speak" is also misunderstood. When a girlfriend or wife says, "We need to talk," she really means, "You need to listen, and what I'm about to tell you won't make you happy." "I need to discuss" might alternatively indicate "Shut up, here is how you screwed up." Those four small, compact words are an invitation to a world of emotional misery, one that one cannot politely refuse.
That doesn't mean that four words are always oozing with dark undertones. Because it's true, a lot of advise givers, relationship specialists, and faux therapist beauty queens always emphasize that communication is the most crucial element of a relationship. No healthy relationship can live in the void of silence, no matter how appealing that thought may be to a man.
Boundaries form relationships, and the only way to draw, erase, and redraw those boundaries is to speak. Unless we're talking about telepaths in love, it's critical for two people in love to be able to safely share their concerns, desires, and fantasies. How can you expect your sweetheart to scratch that scratch unless you tell him or her the exact position of that unique spot? We'll all probably be cyborgs with green and red lights embedded into our foreheads in the future, allowing us to communicate without having to use words. However, until then, we all need to discuss.
But you must understand that, while most men recognize the need of communication, we nevertheless dread those four words. Most guys have had numerous positive conversations that have enhanced their relationships. I'd say that 95% of the "talks we need" are innocuous and genuinely beneficial. It's up to the remaining 5% to sabotage each of those four words. Every man has had this experience: they're sitting on the couch, watching Batman Begins for the twentieth time, when their significant other walks in stride, arms folded and brow knitted firmly. "We need to chat," she says. And with that, his life is transformed. It shifts in a split second. In her iconic memoir about bereavement, Joan Didion writes about life changing in an instant. This year is the Year of Magical Thinking. Bro is mad chillin' one minute. Tears, accusations, and ultimatums follow the following minute. It's as though you've been attacked by a tornado of weeping monkeys. It's gone in an instant. Was it a miscommunication or a long-winded explanation? Perhaps she was having a mental breakdown and needed to get things off her chest. Sunbeams pierce the gloomy clouds of her mood, revealing a skeleton who was once a guy relaxing on his couch.
Use caution when utilizing those terms. Try rephrasing "We need to talk" instead of "We need to discuss." "Hey sporto, let's tongue jam," or "Here's a beer, and open our hearts and taco spouts," are some ideas. "We need to discuss" is a four-word phrase that should never be used. Avoid these four-word phrases while you're at it. They're all fairly heavy, and you're unlikely to elicit the reaction you desire. In certain cases, the response you receive will be the polar opposite of what you expect. I'm not sure what to say. Dudes, like panda bears, are sensitive creatures.
How can I make him fall back in love with me?
Bring up his name. It's one thing to tell him how much you respect him in private.
Send it through the mail. Who still writes letters by hand and mails them at the post office in this day and age of texting and email?
Take a step back.
Inquire about his thoughts.
Look each other in the eyes.
Add some spice to your sex life.
Get out of town as soon as possible.
How To Capture His Heart And Make Him Fall For You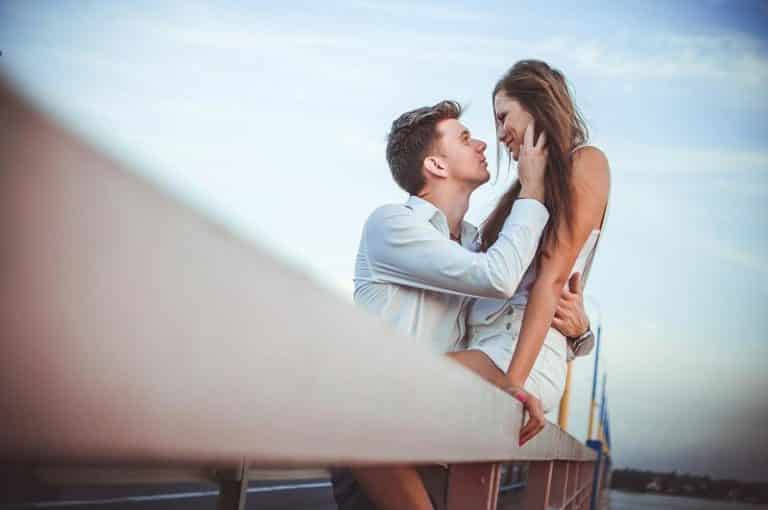 Here's what we've realized after so many years of experience as dating coaches:
It's really easy to make men fall for you once you know the "cheat code".
See, most women don't really know how men think, and why they act the way they do…
In fact, they go through their whole life never meeting the perfect guy who treats them right.
Don't let this be you!
We've taught thousands of girls around the world the special "cheat code" to a man's heart.
Once you learn the truth about how the male mind works, you can make any man fall in love with you.
Here's how it works:
There are special tricks you can use to target the "emotional triggers" inside his mind.
If you use them the right way, he will start to feel a deep desire for you, and forget about any other woman in his life…
The best part? These techniques are based on psychology, so they work on any man, no matter how old you are or what you look like.
To learn about these simple techniques, check out this free eBook NOW:
As women, we understand how you feel.
But no matter what other people say, always remember:
You are an AMAZING woman…
And you deserve an amazing man who loves you, respects you and treats you special.
So start using these special techniques today, and see how quickly men fall in love with you immediately!