Hour-long talks and exciting late-night phone calls are common in the early weeks and months of a new relationship. You're both eager to chat to each other as your relationship progresses. You dread the end of your interactions and eagerly anticipate the next opportunity. However, after those early days, the conversation may not flow as freely. The novelty has worn off, and it's time to think of new methods to get the dialogue going again.
Maybe your talks started out well, or maybe they've always been a problem. Communication problems are common, but they can also signal a troubled relationship. It doesn't mean you have to give up. You have a lot of options.
Effective communication is critical in a relationship so that you can get to know your partner and work through disagreements. Being able to communicate can assist you in moving past issues that could otherwise have stymied your relationship.
Focusing on a person's hobbies is one of the most effective methods to connect with them. Finding out what your guy enjoys and progressing from there might lead to a plethora of conversation ideas. If you're in a new relationship and don't know what he does in his spare time, what his interests are, who he idolizes, or what his dream profession is, ask!
Find out what books he enjoys reading, what movies and television shows he enjoys watching, and what sports he enjoys playing or watching. Is he more of a thinker? Is he discussing politics or the law? Now is the moment to see what you and your partner have in common.
Playing twenty questions, relationship style, is a fun method. You can locate a number of nice questions online, print them off, cut them into strips, and put them in a fishbowl. "What would you do with the money if you won the lotto tomorrow?" and other such questions. "If you could have lunch with anyone in the world, living or dead, who would you want to meet?" or "If you could have lunch with anyone in the world, living or dead, who would you want to meet?"
Make certain to inquire about his background. What was his favorite movie as a kid? Perhaps you two could re-watch it. Did he have a favorite album when he was younger? Find out and listen to it in the car on your way out on a date. Examine old family photo albums and inquire about the people depicted.
As long as you're really interested in learning more about your guy, asking specific questions about his interests and background will help you start a conversation and form bonds. Conversation beginning questions are frequently recommended by relationship specialists.
If you're having problems getting him to open up, it might be time to bring up your own personal issues. Tell him what you enjoy doing when you're not working or with him, what you want to do this weekend, what you wish you could do, or what you hope to accomplish in the future.
Future goals, in fact, are a terrific discussion starter since they can get him thinking about what he wants to do in the future. Tell him about your childhood, your family, your favorite books and movies, and what activities you enjoy playing.
If you're still new to the relationship, it might not be the best moment to discuss your plans to marry and start a family, so keep that in mind! If you're stuck for ideas, try reversing some of the discussion starters we discussed before. Tell him about the things that make you happy, the oddest movie you've ever seen, and the craziest thing you'd like to try someday. Just make sure you circle back to him at some point in the dialogue.
If twenty questions is too many for you, try a different game. Chess, Checkers, Scrabble, Sorry, and other board/card games are entertaining yet intimate, and they may be the ideal icebreaker for generating conversation topics without being "forced."
Try a game like "no words," in which you each offer yes-or-no questions over drinks when you're feeling courageous. "Did you feel nervous on our first date?" you might inquire. You respond by imbibing. "Yes" is signified by one sip, whereas "no" is signified by two. Keep the conversation flowing by asking thought-provoking or entertaining questions.
There are two facts and one lie in this story. is another conversation-starting game you can play with your boyfriend. You take turns telling each other two things that are true and one that is not true in this game. The other person is in charge of determining which of the two statements is false. This game is an easy method to start a deep discussion, especially if the true facts you share are fascinating.
It's fine to just sit and listen to the silence once and again. While some individuals find quiet companionship unsettling, it is a wonderful opportunity to simply enjoy each other's company. It might be difficult to keep a conversation going once you've moved past the stage of getting to know each other. Don't feel bad if you've arrived to this point in your life.
If this makes you feel uneasy, or if you're still trying to create a relationship, don't be scared to chat about nothing. Alternatively, anything. Consider something you've seen on television or read about in a magazine. When everything else fails, bring up the weather.
If you're having trouble having discussions, it could be for a variety of reasons. Even if you want to chat, social anxiety may make you feel uneasy. It could also be that you lack self-confidence, making it difficult to pick what to discuss.
If you're having trouble starting a conversation, you might want to consider using conversation starters in your relationship. They provide you conversation starters and invite you to continue the conversation. They could be lighthearted or thought-provoking. Even if you've been together for a long time and consider your partner to be your best friend, there's always more to learn about each other.
To get you thinking (and talking), here are some conversation starters:
For what do you want to be remembered?
What is your favorite thing we've done as a couple?
Do you consider yourself to be a self-assured individual? Why do you think that is?
What is your favorite and least favorite childhood memory?
How would you describe your greatest and worst days?
What has been your most memorable vacation to date?
What are your favorite and least favorite memories from our relationship?
What is the most effective way for someone to improve?
What are the five things that have shaped you into the person you are today?
How do you like to spend your Saturday mornings?
In our connection, what makes you feel appreciated?
You can also attempt coming up with your own conversation starters. Topics to discuss could be written on slips of paper and drawn from a hat by you and your spouse. This activity combines conversation starters with a game that you can play with your friends.
A therapist can assist you in learning how to enhance your communication skills if your chats are causing problems in your relationship. This will benefit your connection. Online counselors from BetterHelp can work with you individually or with you and your boyfriend together. Below are some of our BetterHelp counselors' reviews.
"Erin really helps me set communication objectives, and it's amazing how much it's helped my marriage's communication." She also asks me what I'd like to work on every week, so it's nice to be able to make a decision and then put it into action. I wouldn't know where to begin without her."
"Mark is a wonderful therapist. He listens well and has a lot of insight into both male and female viewpoints and difficulties, all while remaining nonjudgmental. I've only just started, but he's already provided me with so many valuable insights into how to enhance my relationships and situations. I am overjoyed, and I would enthusiastically suggest him to everyone!!"
If you've been in a long-term relationship and are having trouble communicating with your partner, seeking relationship guidance from a relationship specialist may be beneficial. A marital and family therapist or a dating expert could be helpful. There may be barriers in your relationship that make communication tough, to the point where a simple list of conversation themes or conversation starters is ineffective.
Look for red flags such as the following:
They're starting to distance themselves from one another.
Loss of interest in each other
You argue more than you speak
They never get beyond the surface level of discussion.
Speaking with a relationship specialist, such as a dating expert or a marriage and family therapist, may be beneficial even if it's only a gut feeling you have instead of huge red flags.
If you're having trouble communicating with a new boyfriend or girlfriend, it could be a sign that you're not a good match. While it's natural to benefit from using conversation starters as you get to know each other, if the discussion doesn't start to flow on its own after a while, it might not be worth forcing. Take a look at your relationship and see if there are any additional red flags that indicate it might be wise to end it before it becomes long-term.
Your relationship's communication may constantly be improved. To start a conversation with your lover, use the recommendations above, such as the conversation starters. You may discover that he becomes not only your romantic partner but also your best friend by asking him stupid amusing questions. You can strengthen your relationship with the correct tools.
Send an honest compliment
If you're interacting with this girl or guy for the first time, a nice method to break the ice is to say,
"It was great meeting you yesterday; would you like to meet up for a drink or coffee?" Please let me know…
Or, you looked fantastic in that color. I'm sure you get a lot of positive feedback!
Or, because talking with you was so intriguing, I'd like to talk with you again someday.
You have the most beautiful smile…just so you know.
Make a reference to something that they mentioned
Allow others to talk about themselves if they want to. Be enthralled! Request that they elaborate on something they stated liking. They'll appreciate the fact that you paid attention and remembered them.
If it's about food, you can talk about some fantastic restaurants you've been to or want to go to. Try it "Have you ever been to ? I've been looking for a nice sushi restaurant, have you ever been to ?
It may be a Netflix show they enjoy.
You might say "I was considering watching the show you mentioned; is it really that hilarious?"
Or a musician that they enjoy listening to…
"Could you please send me the name of that artist?" I was planning on including it in my playlist."
If you have anything in common with your partner, bring it up. As previously said, ask open-ended questions regarding their likes and dislikes. Allow the discourse to flow freely.
Let them know that you are thinking about them
Make a point about anything that made you think of them. So frequently, something reminds us of our guy or girl as we go about our day.
Inform them if you ate something they might enjoy or dislike. It's a lot of joy to give them something that will make them happy.
The cliffhanger text
Keep them wanting more, just like a cliffhanger at the end of a show. Only give them enough information to stimulate their interest.
I have to tell you about the strangest thing that happened to me.
I was driving when this song came on, and it reminded me of last week…
Seriously, you're going to burst out laughing! I have to tell you something.
Send a GIF, meme or emoji
Send something fascinating, funny, or appropriate to your mood to show your personality. It's less about what you send and more about why you're sending it.
This is a simple method to share items you find amusing or amusing, and it lets them know you're thinking about them.
The teasing text
I have a feeling my team will kick your team's ass tonight!
If I worked where you do, we'd be in a lot of trouble!
Take a look at what I bought today; I think you'll like it!
It's so cold and rainy outside; I hope you're warm and toasty inside.
I hope your day is going well; mine has been the worst, and I'm in desperate need of a hug!
Teasing and flirting texts are a sweet approach to make them laugh and let them know you've been thinking about them.
The light and casual text
You might use phrases like the ones below to ask someone out in a more casual manner. Use as a source of inspiration.
I was just about to leave and was thinking about stopping in for a drink; if you're out and about, come on over. Around 7 p.m., I'll be at the pub.
I really wanted to see a movie tonight, but everyone is booked up; if you're free, would you like to meet me there?
Just thinking about you and hoping you're having a good day.
Alternatively, you might send a motivational quote.
How do you start a conversation in a relationship?
"Explain how you're feeling, what your final goals are, and why you feel the need to formalize your relationship with each other." Allow the other person time to express their feelings and thoughts, as well as ask any questions they may have, once you've finished speaking.
What can I text instead of hey?
To say the least, striking up a conversation with someone you're interested in is nerve-wracking. There's a lot of emphasis on the first opening text to say the right thing, make a good impression, and start a dialogue.
It's why it's so tempting to just jump right in with a short "hello" to get things started. But, according to Tennesha Wood, a relationship expert and matchmaker, that's the last thing you should do. She claims that "'Hey' is impersonal and displays little interest in the individual." "Simply responding 'hello' to a match who has taken the time to give facts about themselves indicates that you haven't read their profile."
Boring messages, such as "how's it going" or "what's up," give the impression that you're reaching out to everyone, even if this isn't the case. "Dating is about building a connection," therapist Merissa Goolsarran, LCSW, tells Bustle, which is why sending something more thoughtful is always preferable.
Here are a few cute ways to say hi in a text message or DM that are so much better than "hey." Whether you ask an open-ended question, strike up a conversation about a shared interest, or go big and ask them out on a date, there are a few cute ways to say hi in a text message or DM that are so much better than "hey."
Compliment him.
Not only do girls enjoy receiving compliments, but boys do as well. Who doesn't like to be told that they are attractive or intelligent? The idea that men are unconcerned about their appearance is a thing of the past. Compliment your lover and tell him what you enjoy about him, such as how he drives you insane or how good he looks in that white shirt. It will undoubtedly make him grin.
Tell and show how much you love him.
It's not difficult to express your affection for him, and it's even easier to demonstrate your admiration for him. So express your affection by saying "I love you," or by making small gestures such as writing him nice notes or cooking for him.
Comfort him.
Be there to console him when he's fatigued from job, school, or if he's been through a lot in the last few weeks. A simple embrace, kiss, or encouraging words like "You'll feel better" might brighten his dreary days while also revealing the curves on his lip.
Give him your attention.
It's not always a good idea to take your guy for granted. Give him your whole attention and make him feel loved instead. Get off your phone and pay attention to what he has to say. Give him the time and attention he deserves since every minute you spend with him is crucial.
Be honest with him.
One of the finest ways to make your guy happy is to be honest, no matter how difficult it is. Always be honest with him and don't keep secrets from him. You will not only make him happy, but you will also experience the same happiness he does since he will be honest with you.
Give him space.
When it comes to making your guy happy, this is one of the most important factors to consider. You probably enjoy spending time with your partner, but every relationship has times when you need to give each other room to develop as people. As a result, offer him time to be alone, hang out with friends, or concentrate at work.
Trust him.
No one will be content in a relationship if they do not believe they can be trusted. Give him space and promote love, communicate how you're feeling, have faith in your partner's talents, and leave his phone alone to demonstrate your trust.
Show your support to him.
One of the most crucial things you can do to make him happy is to have the desire and capacity to be a helpful partner. Encourage him in his work and hobbies by saying encouraging things, being his cheerleader, complimenting him to make him feel good, and respecting his career goals. Your help will be much appreciated.
Be a fun girl.
When you're with your lover, be spontaneous and upbeat. Look for methods to make him laugh, or plan a fun activity for the two of you to undertake together. You may attempt a new sport or go somewhere new together. Just keep in mind that the goal here isn't to do anything extravagant, but rather to do something enjoyable.
Hug him.
Guys adore romantic embraces; when it comes to lovely affectionate moments, they melt like butter. So, out of nowhere, run up to him and hug him close; he'll adore the way you feel in his arms.
Make him feel appreciated.
Taking the time to appreciate your mate on a regular basis is an excellent method to make him happy. You can cook a dinner for him, bring him coffee, or remind him how much you love and miss him by noticing the small details on him, such as his new haircut. These small efforts will undoubtedly contribute to his happiness.
Surprise him.
This is a simple trick, but it's one of the most effective methods to keep your lover pleased. It doesn't have to be anything extravagant or costly; what matters is the thought. You can write him a love letter, pack him a lunch, bring him breakfast in bed, bake for him, take him out, or even massage him.
Always be there for him.
Be there for him when he needs a shoulder to cry on or when he's in a bad mood. Staying at his side to support him during his downcast would mean the world to him. You don't need to say much; simply listen and be there. Your very presence is enough to put a grin on his face.
Accept his flaws.
Everyone has flaws, but it's easier to live with them when you have someone who can accept them. Accept that your lover isn't perfect, concentrate on what makes him special, and watch how the positive expands.
Be Yourself.
Who wants to be with a person who is a master of deception? Of course, we all want to be with someone who is secure in her own skin. So, instead of pretending to be someone else, be yourself and maintain looking gorgeous. The simplest thing you can do to make your husband pleased is to do that.
Smile.
When a man sees his girlfriend happy, he can't help but smile. So, as much as possible, when you're together, smile, laugh, and be pleasant since your pleasure is also his delight.
How do I text my boyfriend?
A simple and nice text message to him can make a big difference. While a simple 'love you text' may be our default message, you can spice things up without having to compose an entire paragraph. These lovely, simple love texts will do the trick.
1. Your presence makes my heart race.
2. I'm the luckiest girl on the face of the planet.
3. I'm already missing your gorgeous face.
4. I've just had a massive surge of affection for you. You're fantastic!
5. I adore you with all of my heart.
6. Hey, I just wanted to let you know that every day I love you a little more.
7. My feelings for you are too great and profound to put into words.
8. I'm a little bit enamored with you.
9. Never forget how much I adore you.
I adore you, and I wish I could tell you how much I adore you.
How do I talk to my boyfriend?
Whether you're quarantining with your bae like some of your favorite celebrities or FaceTiming with them every night before bed, you're probably running out of topics to discuss. It's very natural; after all, our days are the same every day, and our talks reflect this: How was today's Zoom class? What did you have for dinner last night? What Netflix movie are you viewing tonight? By week eight or nine of self-isolation, talking to bae and trying to come up with new topics to chat about can feel like a duty rather than something to look forward to. But don't worry: I've prepared 46 questions and conversation starters for you to use on your next FaceTime call with your significant other, so your conversations may resume as they did before quarantine.
Questions That Will Spark Fun Conversations
Have you considered the names of your future children? If that's the case, what would you call them?
What is the spiciest food you've ever consumed?
What is the most delicious meal you've ever eaten?
Do you have a favorite pickup line?
If you had a million bucks, what would you do with it?
What is your ideal occupation?
What is your least favorite household task?
Where would you go if you could travel anyplace in the globe and why?
If you could have any superpower, what would it be?
What would be your first purchase if you won the lottery?
What would you eat if you could only eat one meal for the rest of your life?
If you were stranded on an island with only three items, what would you bring with you?
What is your all-time favorite film?
If you were to make a movie about your life, who would portray you and what would the title be?
What three wishes would you make if you had three wishes granted by a genie?
Are you more of a dog or cat person?
What is your favorite flavor of ice cream?
If you could invite anyone, living or dead, to dinner, who would you invite and why?
Who do you look up to as a role model?
What does a perfect day look like to you?
Personal Conversation Topics and Questions
When do you feel the most self-assured?
What is your favorite feature of your personality?
Tell me about a time when you pushed yourself to do something new.
When you're gone, what do you want people to remember you for?
What is your greatest phobia?
What do you hope to achieve in life?
What's one thing most people don't know about you that you wish they did?
What would you do if you only had a week to live?
Is there anything you'd like to improve about yourself?
Is there anything you truly regret?
If you could go back in time and change one decision in your life, what would it be and why?
What is one thing you wish you had been taught before learning the hard way?
Relationship-Based Conversation Topics and Questions
In a partnership, what is your best quality?
In a relationship, what is your worst quality?
Do you think you'll ever settle down?
What did your parents teach you about relationships?
Tell me about a couple you know who have the healthiest relationship you've ever seen.
In a relationship, what is one deal breaker for you?
Do you think kissing someone else is a form of cheating?
Do you think flirting is unethical?
Have you learned anything from previous relationships?
When did you realize you were head over heels in love with me?
What were your initial thoughts on me?
What can I do in our relationship to make you feel more loved?
What is your favorite aspect of our relationship?
Is there anything about our relationship that you wish was different?
Advice on Dating
adoration
Sex Discussions
Blog about fashion
How to Discuss Acne with Your Parents
Allison discusses what she refers to as "emotional" eating.
Janessa Discusses the Beginning of the Semester!
McFly Discusses Their Favorite Kisses! Video
What's a fun conversation starter?
People enjoy talking about themselves, so asking a question is an excellent approach to break the ice and get the other party talking (which means less work for you!). To get you started, here are a few examples:
"What's the most bizarre thing that you've ever eaten?"
Everyone these days is a foodie; they might tell you about the first time they sampled a certain sort of food or how they followed in Andrew Zimmern's footsteps.
"What is the worst advice that you've ever taken?"
It's a personal inquiry, but not too personal, and it has the potential to lead to a humorous narrative – the ideal icebreaker!
"What is the strangest question you've been asked in a job interview?"
This type of opener works particularly well during networking events and can lead to a story exchange.
"What's the worst date that you've ever had?"
This is a wonderful conversation starter in a number of scenarios, and there are plenty of interesting Tinder mishap stories to go around these days. However, whether or not this qualifies as a solid conversation opener on a real date is entirely up to you.
"What's your favorite celebrity scandal?"
Even those who aren't interested in celebrity gossip will undoubtedly have something to say about this icebreaker. "If you could sit at a dinner table with any five celebrities, who would they be and why?" is another possibility.
"Did you ever have an imaginary friend?"
People enjoy talking about issues that allow them to reminisce about their youth. This, perhaps, will transport them to the past rather than the present.
"How would you spend your winnings if you won the lottery?"
This prompt is sure to get people talking, whether the reaction is humorous, earnest, selfish, selfless, or just plain bizarre.
"Are there any TV shows you can quote in your sleep?"
Everyone has a favorite show that they've undoubtedly seen numerous times. This question can also aid in the discovery of common ground.
How do you start a flirty text?
The finest flirting messages make you appear calm, collected, and in control. Too much affection, too quickly, might turn off some people and make you appear desperate.
Start by making subtle comments on someone's profile, complementing them on their attractiveness, or utilizing cheesy pick-up lines. Just remember to keep it PG-13.
If you haven't met your crush in person yet, here are some flirty things to say to them.
1. Greetings! You appear to be a lot of fun.
2. There isn't a single term in the English language that can adequately depict your kind of beauty.
3. Hello, I really like your profile photo! What location was it shot in?
4. Hey, I like (insert musical artist) as well. You must have a wonderful sense of style!
5. Greetings. I see you enjoy it (insert interest here). Why don't we get together, have a cup of coffee, and talk about it/them?
6. Hello, I'm quarantining myself owing to the COVID virus. Please continue to entertain me. I'm completely bored.
7. You appear to be a lot of fun. Tell me a little bit more about yourself!
Hello there. I'm not a fan of raisins, but how could I refuse a date with you?
9. I'm not affiliated with UNESCO, yet you're a stunning natural wonder.
Greetings! I couldn't resist messaging you because you have such a lovely profile photo.
11. I'm not psychic, but I believe we have a future together.
Do you ever get jittery before going on a first date? You're not alone, so don't worry. Before you head out, send one of these flirty texts to your crush to take the edge off.
12. Hey, you have a lovely face (insert eyes, hair, or smile). I'm looking forward to seeing it/them in person later.
13. I'm not a scientist, but I believe we'll have wonderful chemistry.
14. I can't believe I'll be meeting an actual angel today.
15. I've told all of my friends about the wonderful girl/guy I'm meeting tonight. Is that what it takes to be a loser?
16. I've been anticipating this date for the past week.
17. What are your plans for tonight's outfit? Just so I know what color to wear with what.
18. I've been having butterflies all day. I'm looking forward to seeing you later.
19. Enough with the polite talk; let's get to flirting!
20. I awoke with a big smile on my face thinking about you this morning.
21. I can't take my mind off of you. Tonight can't here soon enough!
22. I realize this is only date number one, but I believe this is the beginning of something genuinely amazing.
23. How about I pick you up from your place tonight?
Is it possible that I'm dreaming? Or am I simply going on a date with my ideal girl/guy?
25. Do all guys and ladies get nervous before going out on a date with you?
26. I've been practicing my table manners in preparation for our date tonight!
27. I realize that expressing this will make me look like a jerk, but I'm really looking forward to our date.
28. Which flowers are your favorites? Just so I'm aware of which ones I should present to you tonight.
29. But here's the rub: what's the question? For brunch, should we get mimosas or bloody marys?
30. This is the menu for our later date venue. Is there a food that appeals to you?
31. Hey, you're looking nice. Later is something I'm looking forward to.
When it comes to dating, consistency is crucial. If you've just had a fantastic date with a fantastic person, call them and tell them!
Although revealing your feelings can be intimidating, it is essential for enhancing your dating game.
32. You made me feel like I was 18 again tonight, just without the acne!
33. Was my keyboard made by cupid? Because he combined the letters 'U' and 'I'!
34. I'm not in the mood for a beer. I'm already enamored with you.
Who'd have believed I'd be lucky enough to be dating such a gorgeous at the age of 35?
36. That was one of the most enjoyable dates I've ever experienced. Thank you very much.
38. I wouldn't have believed you if you told me as a teenager that in 2021, I'd be exchanging flirting texts to a girl/guy like you.
39. Before I go to sleep tonight, you'll be the last thing on my mind.
40. So, how about we get together soon?
41. Our first date established a high standard!
42. Does this indicate that if our first date was brunch, our second date should be dinner?
43. Many congrats! You've just established the global record for the finest date ever.
44. Last night's meal looked fantastic. Please remind me to copy your order on the second date.
45. Do you want to know a little secret? That was the most amazing date I've ever had.
46. Hello there. If you thought our first date was fun, wait until you see what I have planned for our second date.
47. Last night's headache is still bothering me. When I fell for you, I hit it.
48. I had a great time talking with you. You're quite the find!
49. I've burned the image of you at (last date's location) into my head. You're a sight to behold!
50. You fill my heart with joy!
So there you have it: a collection of flirty texts to send to your crush whenever you want. Keep an eye on this space for more dating advice. Enjoy!
What's a good convo starter on text?
Simple engaging questions or prompts that generate a wonderful conversation topic are the finest conversation openers. A good conversation starter can help you get started on a significant and intriguing topic.
Top 5 Conversation Starters
In three words, how would you define yourself?
What are your top three topics of conversation?
Let's play a game of questions: you ask me a question, and I'll respond with a question of my own.
What are the four most important personality traits for you?
What subject fascinates you the most?
Text Conversation Starters That Will Lead to Deep Conversation
What gives you the creeps?
What do you excel at?
When was the last time you couldn't breathe because you were laughing so hard?
What qualities do you value in a best friend, and why?
What is your personal definition of happiness?
What is your greatest romantic apprehension?
What is one invention you wish you could have made?
What is one goal you want to achieve in your life?
What is your biggest phobia?
What would you like to learn more about?
I despise small talk, so let's get right to the point. What is a pet peeve of yours?
What do you care about the most?
How do you define happiness?
What is the most stunning sight you've ever seen?
What are you thankful for the most?
What do you text a guy?
1. Hello there, stranger. Don't be a stranger.
2. Good day, you! I hope your day is going well!
3. How would you react if I invited you over right now?
4. I'm the one who initiates messaging, therefore I'm expecting you to initiate kissing as well.
5. I'm here to ask you out. Do you want to go out for coffee on Saturday?
6. No one understands me like you.
7. Now that I've officially texted you, don't make me wait. I'll be anxiously staring at my phone, waiting for it to ding.
Come on over. Now. Except for me, no one else is present.
9. Right now, I wish you were sitting next to me.
10. You can't text me first, but every five minutes you may post your Facebook status? I see what you're saying.
11. Hello there! Please, don't worry about me so much!
12. Last night, I had a dream about you.
13. I'm terrible at initiating conversations. Do you want to give it a shot?
14. How about some Netflix and chill?
15. What are your plans for the weekend? Because I don't have any.
16. I recently finished a book that I know you'd enjoy. You should come over and collect it.
17. How about we snuggle up tonight and watch a movie?
18. Come on over; I've got all of your favorite things. Pizza, beer, and, of course, ME were all on the menu.
19. I was just scrolling over your Instagram and I have to say, you look great.
20. Your mouth has been on my mind all day.
21. May I just call in ill tomorrow and spend the entire day with you?
22. I'd like to invite you over this weekend, but I'm not sure I'll be able to keep my hands off myself.
23. Do you have any plans for lunch today? I was hoping to drop by and share a meal with you!
24. I consider each message you send me to be a small gift.
25. I'm not sure why, but today's ideas are particularly X-rated. I believe you are to blame.
26. I think it's extremely sexy that you've been so patient with me while I've tried to take things gently. Believe me when I say that I'm well worth the wait!
27. Do you miss me yet?
28. It's been a long and exhausting day. Do you need to let off some steam tonight?
29. When I'm with you, I'm on cloud nine.
30. Takeout. Tonight. You and I.
31. I've been looking forward to seeing you all day.
32. I enjoy it when my roommate is away since I don't have to dress.
33. I'm guessing it'll be a night of burgers and beer… Are you up for it?
34. I couldn't stop thinking about you all day; it kept me from working.
35. I recently heard a song on the radio that exactly captures our relationship.
36. I was planning on texting you in a day or two, but I can't wait that long to chat to you.
37. Let's skip the small talk and go to flirting right now.
38. I can't recall the last time we talked. That needs to change.
39. Be truthful. Have you been waiting for a text from me for a long time?
40. You never send a text message first. I'm not sure if you despise me or are just being coy.
41. How did it take you so long to message me? I'm such a joy to be around.
42. How is your week shaping up? Is there any room for me?
43. You'll adore the outfit I'm wearing tonight.
44. Stop posting pictures of yourself that make you appear so good. Over here, you're killing me!
45. See, this isn't working for me; you're too far away. I'd be in your arms right now if I could.
46. Hello there. I was simply curious as to how long it will take you to understand that I like you and that you like me back.
47. I'm completely enamored with you. Just a heads up.
48. I had a dream that we were sexting, and when I awoke, I resolved to make it a reality.
49. You're looking fantastic today. What evidence do I have? Because you maintain a good appearance on a daily basis.
50. You are the only thing I see when I close my eyes.
51. Did your face light up when you saw my name flash up on your phone a few moments ago?
52. You're the missing piece of me that I didn't even realize I was missing.
53. You are truly great. That is something you should never doubt.
I'm 54, a little tipsy, a touch horny, and completely alone.
55. I'm really hungry right now, yet I don't want to eat.
56. I keep remembering how good you looked the last time we met.
57. What makes you so adorable?
58. The only time I make a ridiculous smile at my phone is when you send me a text message.
59. You have no idea how much I am looking forward to seeing you right now!
60. Let's embark on a journey together. This weekend, why not attempt a new hike?
61. I'm running out of text messages to send you, and I'm running out of jokes as well. My phone's battery may run out, but my heart will never run out of room for you.
Congratulations on number 62. You've progressed to the next level. The next time I see you, I'm not going to hold back. Make yourself ready!
63. You're quite attractive. I believe I am attracted to you.
64. If you've been thinking about making a change, today is the day to do it.
65. Getting any work done today is tough because I can't stop thinking about you.
66. You were very attractive last night.
67. I'm sorry to hear you're having a bad day. Is there anything I can do to help?
68. You give me a sense of importance, which I adore!
69. I'm sure you're aware of how I feel about you. So, what are your plans for dealing with it?
I totally adore you at the age of 70.
71. May I just call in ill tomorrow and spend the entire day with you?
72. Every single one of my friends has told me that they wish they had a guy like you.
73. I can't get you and your smile out of my head.
74. Just so you know, we're hanging around tonight.
75. I just took some erotic photos, but they're too offensive for Instagram. Want to have a look?
76. I just noticed the new photo you posted. I see you're looking better than ever.
77. I've wanted to try rock climbing for a long time! Do you want to be my instructor now that I've met an expert?
78. I'm contemplating uninstalling Tinder because I've already met the man I want to be with.
79. Do you believe in love at first sight, or do you think I should come back?
80. At my residence, there's a Mewtwo. You'd best hurry up and catch it.
81. If you want to come over to my house tonight, I'll make the trip worthwhile.
82. I'm not sure what I'd do without you.
83. Right now, I'm wondering if you even exist. I mean, is it possible for someone like you to be genuine?
84. In case you were wondering, I'm still single.
85. Do you realize you're one of the most fascinating individuals I've ever met?
86. Which emoji comes to mind when you think of me?
87. Have I mentioned that I'd like to kiss you today? For the simple reason that I want to kiss you.
88. I enjoy your company. What are your plans for dealing with it?
89. I could do nothing with you for the rest of my life.
90. We should definitely stop messaging and meet together in person instead.
91. I can't stop smiling because it hurts my cheeks! What are you doing to me?!
92. Can't get the other day/night out of my head.
93. I just saw something incredibly attractive that reminded me of you.
94. I'd give anything right now to be with you.
95. Do you think it's sexier when girls initiate contact, or should I wait for you to initiate contact?
96. Hey, there, sexy.
97. I'm not one for waiting three days, so I'm contacting you right now.
98. I grin like an idiot when I see your name flash up on my phone screen.
99. Right now, I'm dying to spend some time with you.
100. Do you want to have a good time?
101. I know you've had a bad day, but don't worry; things will get better.
102. I'm currently watching a rom-com in which the main character looks precisely like you. Except it's not nearly as adorable.
103. I always search for you first when I come into a place full of people.
104. Can you guess which emoji I just added to your phone next to your name?
105. Have you ever been told that you have the most beautiful eyes?
106. Just to let you know, I'm normally a lot nicer.
Parade Daily
107. I appreciate the fact that you continue to push me. You're helping me grow as a person.
108. I can't take my mind off of how lovely you are.
109. It didn't take me long to realize how unique and great you are.
110. I despise almost everyone, but you are an exception.
111. I'm not going to lie, you're always on my mind.
I've got Netflix on, but no one to watch it with. Do you think you could assist me?
113. I don't have anything particularly intriguing to say to you, but I was eager to speak with you.
114. Before I met you, what did I think about all the time?
115. You're really fantastic.
116. You'll think I'm lying, but you're basically my dream guy.
117. I'm not a big fan of scary movies, but I know I'll be safe with you in there.
118. Don't you think our first kiss will be epic?
This weekend, 119. It's just you, myself, and a bottle of wine, right?
120. You know what'd be better than a text response? A dinner invitation has been extended.
121. I hope you're feeling a little bit better today!
It's 122 degrees outside, and it's bitterly cold. Would you like to come over and warm me up?
123. I hope my desire to text first appeals to you.
124. Are you going to have wine or beer tonight?
125. I can't believe I've found a brilliant, humorous, and amazingly attractive guy.
126. I could text you all night if I wanted to.
127. Our most recent date was a lot of fun. I can't recall the last time I laughed that hard.
128. I understand that no one is perfect, but you're quite near.
129. I think we should go on another date soon.
130. Because of you, I have undoubtedly improved as a person. So, thank you very much.
Look into:
250 Questions to Ask a Guy250 questions to ask a guy I've never had any doubts250 "Would You Rather…?" says the narrator. Questions250 Questions of Truth or Dare
Is it OK to text guy first?
If you truly want to text him and the situation requires it, you should do it first. And if you're sending that text from a balanced and confident position energetically. Mentally as well as emotionally.
Allow me to explain. Many instructors will advise you that it's fine to text him first in this day and age. Others will tell you that you should never, ever send him the first text message.
But, in my opinion, the best response to this question begins with you. Also, why are you texting him in the first place?
If you're trying to connect with him and speak with him, you should text him first. If you're texting him because you're worried, afraid, or anxious. For example, attempting to "maintain his interest" or coercing him into doing something for you. Alternatively, to fill a hole in your life. If that's the case, you shouldn't text him first.
How To Capture His Heart And Make Him Fall For You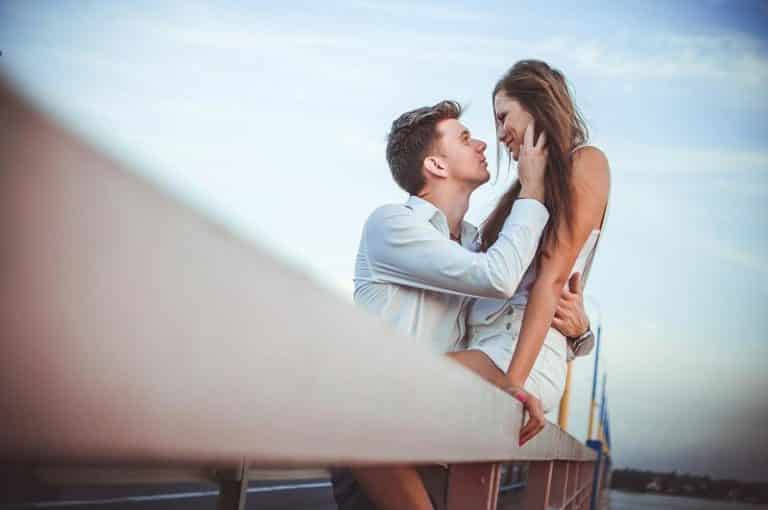 Here's what we've realized after so many years of experience as dating coaches:
It's really easy to make men fall for you once you know the "cheat code".
See, most women don't really know how men think, and why they act the way they do…
In fact, they go through their whole life never meeting the perfect guy who treats them right.
Don't let this be you!
We've taught thousands of girls around the world the special "cheat code" to a man's heart.
Once you learn the truth about how the male mind works, you can make any man fall in love with you.
Here's how it works:
There are special tricks you can use to target the "emotional triggers" inside his mind.
If you use them the right way, he will start to feel a deep desire for you, and forget about any other woman in his life…
The best part? These techniques are based on psychology, so they work on any man, no matter how old you are or what you look like.
To learn about these simple techniques, check out this free eBook NOW:
As women, we understand how you feel.
But no matter what other people say, always remember:
You are an AMAZING woman…
And you deserve an amazing man who loves you, respects you and treats you special.
So start using these special techniques today, and see how quickly men fall in love with you immediately!