If you're the clingy sort, you're probably used to contacting your spouse at all hours of the day. Your days may currently consist of unending back and forth, whether via text, phone, or emailing photographs, articles, and emails. While you may simply miss your partner and love being in constant contact with them, this can come across as needy and clingy. You may be bombarding, distracting, or annoying your partner instead of giving them space to focus on other things, face the day, and have some quiet.
Why am I so clingy towards my boyfriend?
It's natural to want to spend as much time as possible with the person you're dating and learn everything you can about them, especially while things are fresh and exciting, but it's also easy to go too far and need to take a step back.
"It's frequently caused by emotions of insecurity, self-doubt, or fear about the future," she explained. "Clinginess can be exacerbated by a lack of trust in one's partner. The prospect of being alone might be unsettling for some people, so they may cling to others to prevent feeling lonely."
But what's the difference between being anxiously attached to your lover and taking comfort in them? How can you tell if you're suffering from emotional neediness and rejection sensitivity rather than simply being madly in love? There are a few quick and easy symptoms, according to O'Neill. "You have trouble being alone, you struggle when your friends or partner ask for space, and you're frightened that people may want to spend time without you," she explained.
Extreme thoughts and acts appear and feel a lot like love and intimacy to persons who are clingy, and they don't want to let a good thing go. The issue is that this sensation—an fixation with physical and mental intimacy that can appear clingy—is not love.
Is it bad to be clingy to a boyfriend?
If you google the phrase "clingy in a relationship," you'll find that 9 out of 10 search results are negative and dismissive, with the remaining 1 most likely being an urban dictionary definition of clingy.
"Clingy" has long been regarded as one of the most unappealing characteristics that may quickly turn off anyone's interest. If you want to send any dating prospect to NOPEville, drop this bomb on the first date. In a nutshell, no one wants to be perceived as clingy, and I repeat, no one wants to be perceived as clingy.
However, nowadays, people use the word "clingy" far too casually, and some people are incorrectly labeled as such. Even if they are very clingy, it does not always have to be a negative trait. Here's why being clinging in a relationship is perfectly acceptable:
It's quite normal and acceptable to want to spend as much time as possible with your girlfriend/boyfriend/partner.
There's nothing wrong with wanting to be with the celebrity of your dreams all of the time when you really like someone, no matter what stage of the relationship you're in. It's in our nature as humans. It's as simple as being hungry and wanting to eat.
Most of the time, the clingy lover is one whose demands aren't met or who doesn't feel valued in the relationship, which causes insecurities and, as a result, attention-seeking behaviors. It isn't the possessive lover who is inherently wrong. It's just that their desires aren't met on the same degree as they would like.
Rather than condemning yourself for "being too much" and attempting to fix what isn't broken in the first place, accept that you are feeling this way and communicate your needs to your partner freely and honestly.
Let's take a moment to consider this: If you truly, really like someone, would you be annoyed if they wanted to be with you all the time and get jumpy and excited everytime you hear from them, or would you want to see them all the time and get jumpy and happy whenever you hear from them?
I don't know about you, but if my crush ever clung to me, I'd be overjoyed and honored! I wouldn't respond badly to his want to be with me, no matter how intense (I wish, truly! ), or use it as a reason to break off because I like him so much.
If someone dumps you because you're too clingy, unless you're to the point where a restraining order is required, chances are they're already turned off by other factors, and your needy triple texts aren't one of them. It's most likely only the last drop that causes the cup to overflow.
Some may argue that clinginess stems from vulnerabilities, implying that it must be addressed. For some people, however, it's simply who they are and how they love. They require that level of interaction and attention. They're that devoted to love, that passionate about it. That's OK.
Being genuine to oneself has no negative connotations. Actually, you should always be honest to yourself, embracing every ounce of clinginess if there is any. Just because someone doesn't want you to be the same and thinks you're clingy doesn't imply everyone agrees or that you're defective.
To be fair, whether or not someone seems clingy is entirely subjective. Do you know that in some Eastern societies, such as Chinese or Vietnamese, clinginess isn't even a thing? Because collectivist cultures discourage individuality, partners in relationships tend to cling to one another all of the time, and clinginess is even considered natural.
Keep in mind that you aren't for everyone. You're for the ones who love and value you for who you are, including being clingy if that's how you love. Many individuals would want to be with a clinging partner, and many of them believe your level of clinginess is perfectly healthy, normal, and charming. Don't settle for anything less. Perhaps you haven't yet discovered the right one.
That said, if you believe that being clinging is a symptom of a much deeper emotional wound, or if it has persistently posed an issue in all of your relationships or even your life, investigate it and make changes, or even get treatment. This is your opportunity to discover more about yourself and what works best for you!
Why am I so clingy to my partner?
While it's tempting to dismiss it as a personality trait, that isn't always the case. Clinginess can be triggered by a number of factors.
Low self-esteem or insecurity are frequently to blame. Expressing a great desire for attention can be a sign that you're afraid your spouse won't like you or will leave. This could be a general problem that this person has had for a long time, or it could be the result of a specific relationship incident in the past, such as a partner cheating on them or breaking things up without warning.
It could also be a result of attachment types that were learned earlier in life. Our attachment style outlines how we relate to others and build relationships with them. Within relationships, different attachment types result in different sets of behaviors. An anxious insecure attachment style is characterized by a persistent desire for reassurance.
It could also indicate that you and your partner have opposing views on how much affection and attention you seek in a relationship. What you may perceive as clinginess, they may perceive as a fair request to have their needs satisfied.
How can a guy be less needy?
Take physical and emotional care of yourself. Make your own path in life. Pursue the things that offer you significance. All of this can contribute to your self-assurance.
"Confidence is seductive," as they say. And your lover will undoubtedly agree with you.
Try to give your partner more space
Going against your innate clinginess might be difficult. However, make an effort to offer your companion more room.
Couples, according to psychotherapist Jeremy E Sherman, need to give each other space for a variety of reasons.
"Deep love does not imply a desire to be together at all times. One indicator of how strong the love is is the amount of time spent together. Still, it's risky to place too much emphasis on time spent together as a barometer of relationship health."
This tip is especially vital if you're in a long-distance relationship.
Make him feel essential (without being clingy)
Simply put, men have a biological need to be needed by the women in their lives. The ability to feel necessary is frequently what distinguishes "love" from "lust."
Men are compelled by their inherent need to provide for and protect women. He wants to make a difference for her, to feel important, and to be recognized for his efforts.
It's known as the hero instinct, according to relationship psychologist James Bauer. This notion has already been discussed.
How do I stop loving someone too much?
Most individuals would agree that you can't always choose who you love. However, there may be times when you wish this wasn't the case.
According to Kim Egel, a marriage and family therapist in San Diego, "the longing that comes with one-sided love can undermine emotional well-being and bring a lot of suffering."
Or maybe you're in love with someone who consistently shows they don't have your best interests at heart. Maybe you and your partner adore each other but have too many differences to make a long-term relationship work.
Love is a complicated emotion regardless of the situation. Even when it's evident that a relationship isn't working for you, it might be difficult to turn off your emotions.
Can I get him back after being too needy?
Give your ex some breathing room. If you want to win him back after seeming clingy, you'll have to back off. Take a step back and leave him alone for a bit instead of phoning him all the time and asking for forgiveness. There is no set rule for how much space you should give him or how long you should leave him alone. Allow at least as much time for him to cool down as he requires. He won't pick up the phone or respond to your texts if he isn't ready to talk to you. He'll be more receptive to rejoining — or at least talking things through — once he realizes that you can give him the space he requires.
How To Capture His Heart And Make Him Fall For You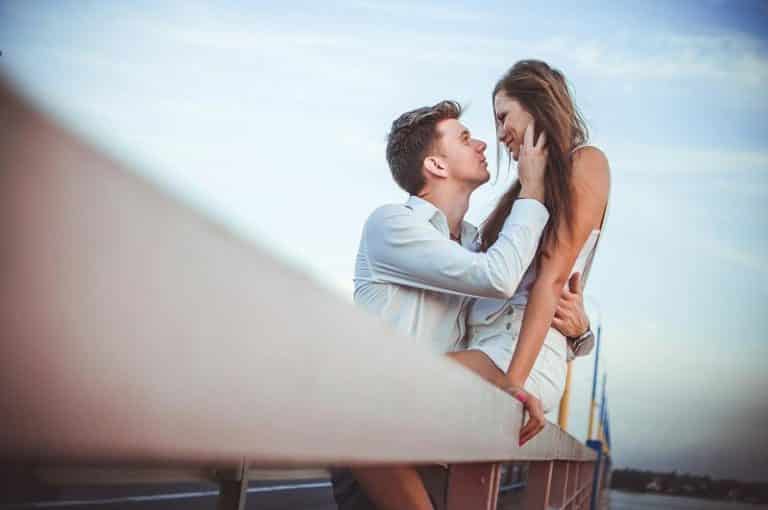 Here's what we've realized after so many years of experience as dating coaches:
It's really easy to make men fall for you once you know the "cheat code".
See, most women don't really know how men think, and why they act the way they do…
In fact, they go through their whole life never meeting the perfect guy who treats them right.
Don't let this be you!
We've taught thousands of girls around the world the special "cheat code" to a man's heart.
Once you learn the truth about how the male mind works, you can make any man fall in love with you.
Here's how it works:
There are special tricks you can use to target the "emotional triggers" inside his mind.
If you use them the right way, he will start to feel a deep desire for you, and forget about any other woman in his life…
The best part? These techniques are based on psychology, so they work on any man, no matter how old you are or what you look like.
To learn about these simple techniques, check out this free eBook NOW:
As women, we understand how you feel.
But no matter what other people say, always remember:
You are an AMAZING woman…
And you deserve an amazing man who loves you, respects you and treats you special.
So start using these special techniques today, and see how quickly men fall in love with you immediately!
---
More FlirtSavvy Articles
Your boyfriend or girlfriend has expressed their want to end their relationship with you and no longer be romantically involved with you. You probably came on this page by looking for information on how to get your ex back or viewing one of my YouTube videos. You probably read or heard to me propose the No Contact Rule when you went to war to get your ex back. No contact with your ex, on the other hand, may have struck…