First and foremost. Take the temperature of your relationship: Is it genuinely time to make it official? Concentrate on building your connection first if you're still feeling a lot of doubt. If you and your partner are marriage-ready, move on to our next piece of advise on how to propose to a man.
When should you propose to your boyfriend?
"My partner knew I was 'the one' from the beginning of our relationship, but I was always a few steps behind him." He once asked me how he would know when I was ready to marry, and then added that if I asked him myself, he would know I was REALLY ready. So, a few months later, I thought I was ready and planned a family photo shoot with our daughters at the beach. Both of our families were present, and they approached him as I began the proposal. "I spent all of that time doing something for my spouse because he felt so wonderful."
Can a girlfriend propose to her boyfriend?
Have you discussed the possibility of marriage? Have you talked about getting married or what your future together would look like? Is he open to the notion of marriage and do you know if he has any reservations? Make sure you and your partner are on the same page before popping the big question. Getting married should be a question of when, not if, at this point in your relationship. You don't want to risk anything. Only propose if you're quite convinced he'll say "yes!" loudly and emphatically.
Know Thy Mate
The most crucial aspect of making a great proposal is to keep in mind that this is not about your fantasy proposal, but about his. You should tailor your proposal to his personality, just as a man should know better than to broadcast his proposal across a blimp to a quiet and shy woman simply because he thinks it would be cool. This is especially true when proposing to men because it is so uncommon for a woman to initiate the conversation (Alden estimates that only 6 percent of his clients are women). Parachuting into his baseball game in a bridal gown is a horrible idea if he's old-fashioned or doesn't enjoy surprises.
Choose a Meaningful Location
When in doubt, when it comes to women proposing to men, a secluded venue for a proposal may be the best option. Do you have a favorite hiking trail or sunset viewing location? Consider where you had your first date or a location that holds special value for you and your partner. If that's not your or your man's style, it doesn't have to be a public proposal.
Be Sensitive to His Ego
Congratulations on being the first to express confidence in your future together, but keep in mind that he might be irritated that you stole his thunder, whether or not he was preparing a proposal. If this is the case, Anderson recommends reminding him that just because you proposed doesn't mean he can't ask you back (with a ring) when he's ready!
Buy a Gift for Both of You
On that topic, don't expect him to purchase you an engagement ring, and don't give him one — or any other kind of promissory jewelry — without first purchasing one for yourself. Matching necklace pendants, I.D. bracelets, and plain gold bands are some of the items Alden's clientele have worn. It doesn't have to be costly; it just has to be significant.
Think Unique
Make a proposal based on your common past. Choose a notable day, venue, and theme, for example, and pay close attention to the specifics. Take the time to make it distinctive and personal so he feels valued and understood — and so he knows you're serious about this notion!
Keep It Simple
Forget about the airplane banners and fireworks. People contemplating their own proposal should keep it basic, according to Alden, so that the proposer isn't distracted by too many details. It's all about savoring the moment! After all, where and how you propose is crucial, but whether you're sitting on a beach in Bali or on the corner bar stool of his favorite local hole, you'll be all your lover sees when you ask.
Plan for Success
Consider the logistics carefully: Plan ahead, make backup arrangements in case Mother Nature or traffic create havoc, and pick a day and time when he'll be relaxed and away from any looming work or school responsibilities. It's also a good idea to double-check reservations (restaurants, hotels, hot-air balloons, monkey costumes) and make sure that anybody you've enlisted to help you understands their "lines" or parts in the event.
Be You
Yes, you're a woman proposing to a male, but you're just "you" proposing to the man of your dreams at the end of the day. Avoid becoming sucked into gender stereotypes and expectations, as well as other people's beliefs about what you should and shouldn't do. If getting down on one knee and proposing to your man feels right to you, go ahead and do it.
When all is said and done, the person is far more significant than the when, where, and how of proposing! (In this case, one really fortunate individual!) You'll be all set to go down the aisle, all thanks to you, if you follow our advice on how to propose to a man.
How long should you wait to propose in a relationship?
Whether you've been dating "the one" for a few months or the better part of a decade, you may be wondering how you'll know when you've reached the "sweet spot," or when the timing is perfect to propose. It's understandable to be perplexed when people on your Facebook feed start wearing diamond rings after dating for less than a year, while high school sweethearts you know go ringless for decades. Experts believe that there is no such thing as a magic number. "Some couples know they've found the one on the first date and get engaged right away, while others take their time to get to know someone before putting a ring on it," says Julie Spira, an online dating specialist and digital matchmaker.
Spira, on the other hand, believes that a couple should at the very least go through all four seasons together before deciding whether or not to be together for the rest of their lives. "During the wooing stage, which is often the first three months of a relationship," she explains, "everyone puts their best foot forward." "You haven't been through the bumps in the road together, gone on vacation together, or been through a painful incident like the death of a family member or the loss of a job when your relationship is fresh new."
Dawn Michael, Ph.D., professional sexologist, relationship specialist, and author of My Husband Won't Have Sex With Me, goes even farther, stating that the more time a couple spends getting to know each other before marrying, the more likely they are to have a long-lasting relationship. "A decent period of time to be engaged is one to three years," she says, adding that each relationship is different depending on age and circumstances.
How long should you wait before your boyfriend proposes?
If you're concerned that your relationship is progressing too quickly, examine whether you're still in the honeymoon period. You're aware of what we're referring to. It's when you can't take your stupid grin from your face, when everything your partner does is flawless and amazing all at once.
According to Dr. Nelson, "There is no set period of time that a couple should date before becoming engaged, but the golden rule of every happy and successful marriage is to recognize that every pair goes through a "romantic love" phase. The pair will then start the power struggle or conflict phase of their relationship, which can last anywhere from 2 days to 26 months. This is perfectly natural and will most likely endure the duration of your marriage, if not forever (the bad news). The good news is that a successful marriage requires purposeful communication and planning. Conflict is unavoidable (and has no bearing on whether or not you are in a long-term relationship), but how you resolve it is far more important. Work on mending your problems and creating healthy communication whether you're engaged, living together, or married, and your relationship will continue for the rest of your lives together."
So it doesn't really matter if you were engaged after five years or five months. When it comes to determining how long you should date before proposing, the most crucial factor is that you are both confident in your commitment to one another. Do you agree or disagree with this statement?
Are you unsure where to start with your wedding preparations? Take our Style Quiz and we'll create a unique wedding vision for you, complete with vendors to match. Then, to keep your guests informed (and enthusiastic!) about your plans, construct a free, unique wedding website, as well as a time-saving Guest List Manager to keep track of your visitors. What's better? To update everything at once, you can sync your Guest List Manager and wedding website.
Why does he not want to propose?
Fear is perhaps the most common reason for a man's hesitation to propose. To be honest, he might not even recognize this dread on a conscious level, much less describe it as such. Fear, on the other hand, can take various forms.
It is common for both men and women to be apprehensive about the idea of marriage. And rightfully so! It's only natural that we approach marriage with care and even reverence if we want it to be the life-changing, lifetime commitment we want it to be.
If your partner takes a long time to get down on one knee, it means he is serious about marriage and is thinking about it carefully. (This was certainly the case with my soon-to-be spouse.) He was aware of the magnitude of his commitment and desired to proceed cautiously and securely).
Many guys are frightened by the seriousness of marriage. The prospect of spending the rest of your life with one person is enough to make anyone run for the hills! Because the importance of the marriage decision cannot be overstated, it's likely that he hasn't proposed to you yet out of fear.
What is my recommendation? Patience. Allow him to work through this in his own time, and if he's demonstrating devotion to you in other ways, the "marriage" path is likely to follow soon, albeit slowly. (Another issue is if he isn't displaying dedication to the relationship in general.) Consider reading this or this article.)
Similar concerns for the male can accompany his fear of commitment: will he lose his freedom? Will he change after you've tied the knot? Will you join us?
These are crucial issues for any future spouse to consider. If you're in a committed long-term relationship, it can be beneficial to discuss these topics, but keep in mind that these are difficulties that practically every man faces when considering marriage.
What can I propose with instead of a ring?
Some people dislike or refuse to wear rings. Although it is customary to propose with a ring, you can also propose with another piece of jewelry that you believe your partner would prefer to wear or enjoy. A more practical and preferable piece of engagement jewelry could be a necklace, bracelet, earrings, or even a watch. It's not the ring that seals the deal; it's what it symbolizes: a vow to marry and support each other for the rest of your life. The jewelry is just the icing on the cake.
What should I say when I propose to my boyfriend?
When it comes to marriage proposal language, romantic terms are the norm. Quotes and lines that use beautiful imagery to describe your love serve to make the moment feel more private and romantic.
I see a mirror of the two of us and the life I hope we'll have together when I look into your eyes.
I only see you when I gaze into my heart. We should spend the rest of our lives together if you can look into your heart and only see me.
No one will work harder to make you happy or cherish you more than me, I swear.
When I think of you, I know that no one will ever be able to grip my heart as tightly as you do.
When I think of the future, I imagine us as two trees planted side by side, our roots growing stronger as time passes and our children blossoming like seedlings all around us.
There are numerous challenges in life. If you're willing to tackle them with me, I'm confident I can meet them.
I knew I'd met my match the moment I met you. It was only a matter of time before we found ourselves in this situation. It's all up to you how things turn out.
You deserve the finest, someone who will always stand by your side, allow you to grow without boundaries, and love you unconditionally. Will you give me the opportunity to be the one?
What should I say when proposing to my boyfriend?
Here are some proposal lines to utilize on your big day to start your happily ever after together.
Watch your partner's face light up as you read these proposal lines! Proposing for the big day will be a breeze with these lines. You still don't believe us? Try out some of these proposal lines and watch the magic of love emerge!
1st "The day I met you, I discovered the cause for my smile. Will you let me be the source of your happiness?"
2. Inventive+ phrasing "My life is complete in you, and my days are brighter because of you. I'd love to snuggle in your arms tonight and for the rest of my life!"
3. If you're looking for a "You are deserving of the world and everything it has to give. If I am unable to locate that planet for you, I swear I will give you mine!"
a "Are you familiar with Google's search engine? Because you have everything I've been looking for my entire life."
5. "You are my North, South, East, and West, the early sun and the night to my day!"
a "I'd like to see you grow old with me! The greatest is yet to come, and it all starts when you say yes!"
a "When I see you smile, it gives me such a warm sensation and gives me butterflies. I'd like to be able to grin throughout the rest of my life as well. So, I'm going to say yes."
8. "You are the one I've been looking for to tell you that I need you for the rest of my life, from this day forward."
a "You're the only thing I'll see for the rest of my life. Your sight is the only sight that will ever offer me peace in my eyes, in my words, and in everything I do!"
ten "This much I know is true: every long lost path brought me to where you are; those who broke my heart were like northern stars, guiding me on my journey, into your loving embrace. God bless the crooked road that brought me to you." – Rascal Flatts' Bless The Broken Road
12. Inventive+ phrasing "Having you by my side completes, transforms, and fulfills me. You are the missing piece in my puzzle. So marry me and join me in completing the circle!"
14th "I'm in love with you. From now on, I never want to be apart from you. Throughout the ups and downs of life, you'll be mine."
How To Capture His Heart And Make Him Fall For You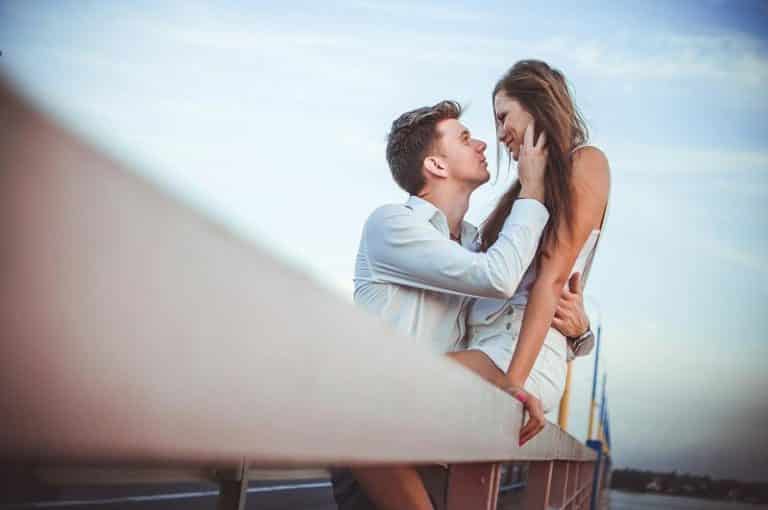 Here's what we've realized after so many years of experience as dating coaches:
It's really easy to make men fall for you once you know the "cheat code".
See, most women don't really know how men think, and why they act the way they do…
In fact, they go through their whole life never meeting the perfect guy who treats them right.
Don't let this be you!
We've taught thousands of girls around the world the special "cheat code" to a man's heart.
Once you learn the truth about how the male mind works, you can make any man fall in love with you.
Here's how it works:
There are special tricks you can use to target the "emotional triggers" inside his mind.
If you use them the right way, he will start to feel a deep desire for you, and forget about any other woman in his life…
The best part? These techniques are based on psychology, so they work on any man, no matter how old you are or what you look like.
To learn about these simple techniques, check out this free eBook NOW:
As women, we understand how you feel.
But no matter what other people say, always remember:
You are an AMAZING woman…
And you deserve an amazing man who loves you, respects you and treats you special.
So start using these special techniques today, and see how quickly men fall in love with you immediately!
---
More FlirtSavvy Articles
Your boyfriend or girlfriend has expressed their want to end their relationship with you and no longer be romantically involved with you. You probably came on this page by looking for information on how to get your ex back or viewing one of my YouTube videos. You probably read or heard to me propose the No Contact Rule when you went to war to get your ex back. No contact with your ex, on the other hand, may have struck…