Going on a picnic date is significantly more adventurous and thrilling than sitting at home watching Netflix if the weather permits. Spending time with your partner outside adds a new depth to your connection.
Camping
Better still, stay out for a few days and explore nature's beauties. Nothing beats spending a whole night with your love; no phone calls, no interruptions… just you and your lover cuddling while listening to the untamed sounds of nature.
Trivia Night
If going out for dinner has become more dull than counting to 100 backwards in your relationship, you can spice things up by attending one of the many Trivia Nights provided by most restaurants.
Unless you try it out, you'll never know how good (or horrible) you are at it. In addition, a little healthy competition in a relationship is beneficial.
Go Canoeing
If you live in a coastal city, a nearby river can be used to inject some excitement into your relationship. Going on a "canoeing date" with your partner can provide you with yet another amazing moment.
Attend A Concert
Concerts allow you and your partner to dance all night, feel each other's body rock, and increase your love for each other. It doesn't have to be a full-fledged Beyoncé concert. Even if it's only a local performance by your friends or neighbors, it'll be entertaining!
Work On A Project
Another approach to shake up your routine is to get your hands on a Pinterest project. Plus, spending the day with your baby (or daddy, as the case may be) working on something together is fun. Whether you complete the work or not, you'll have a unique narrative to share at the end of the day, rather than the same old dull routine.
ALSO READ: 30 Incredibly Fun Virtual Date Ideas
Play Video Games
Guys, as you may know, enjoy playing video games. If your partner is a gamer, you can surprise him by joining him when he's playing soccer or car racing games on his PS5 (or better yet, surprise him with a PS5?). I'm not recommending anything…just stating the obvious).
Visit A Local Museum
Going to your local museum will not only provide you with information about your community, but it will also provide you with a taste of what a real expedition is like! Why don't you give it a shot with your boyfriend?
Have A Goofy Photo Shoot
This is another enjoyable activity to do with your lover, particularly if you have some time off work. You could bring a friend with a camera over to shoot some humorous photos of you and your lover dressed up in silly clothing! Aside from having a good time, you'll be making a lasting memory.
Visit The Zoo
The frequent misconception that zoos are only for children is humorous. On a free day, you and your partner can go to the zoo and amuse yourselves by watching the monkeys do their tricks.
Visit An Amusement Park
Both of you will feel a rush of adrenaline coursing through your veins here. Plus, riding a Ferris wheel with your significant other is quite romantic (as long as none of you throw up).
Go Ice Skating
This isn't simply another enjoyable activity to engage with your lover; it's also quite daring. If you or your spouse are skilled skaters, you can go ice skating for pleasure rather than for special events. Even if you're not particularly skilled, it'll be hilarious to see each other fall down on the ice.
Build A Blanket Fort
Instead of going to the movies, you may make a blanket fort with your friends and watch them there! This is another chance to relive the joys of your childhood. You'll both be as happy and carefree as you were as children.
Just Watch People
This is, without a doubt, the simplest and most engaging approach to have a good time with your boyfriend. Simply sit with your companion on a bench in a cool area on the street and observe passers-by. "Converse" with them, but don't be caught!
Play A Ping Pong Game
The game's rules are the most enjoyable aspect about it. You may make a rule before the game that anyone who loses will have to work for the winner for the rest of the day… It's risky, but a lot of fun!
Dress Each Other Up And Go Out For Dessert
Have you ever pondered what your lover would choose if he had the chance to dress you up for a date? (Yeah, the idea of him deciding what you wear is a little unsettling, but give it a shot.)
Your evening will be a little more exciting as a result of this… This isn't your typical supper and bedtime routine.
Make A Bucket List
Many of us have a long list of things we want to do in our lives. You and your spouse can make a list of your wishes on paper and then read it out loud to each other.
Making such bucket lists can allow you to discover more about your lover, including his desires, aspirations, and ambitions. He, too, will learn to know you in greater detail. Of course, this will help to strengthen the connection and even propel it further.
Scavenger Hunt
Who doesn't enjoy playing this game? Scavenger Hunt is an easy way to resurrect a suffocating relationship.
You and your lover can set a few puzzles together and have a prize for the winner. The award could be in the shape of a massage, a gift card, or a shopping excursion to the winner's favorite store.
Have A Psychic Reading Session With Your Boyfriend
This is, without a doubt, one of the most thrilling and enjoyable activities you can do with your boyfriend. Pay a visit to any psychic who is still around and listen to anything they have to say. It will be so much fun to hear them out, whether you accept their claims or not.
Sing Karaoke Duet Songs
One of the most romantic things a couple can do for one other is perform a love song for a Karaoke duet. It's a breathtaking sight to behold!
Take A Cooking Class Together
It's not a bad idea for you and your boyfriend to learn a few new recipes and practice them at home. It will provide you with an opportunity to do something unusual for both of you (and useful).
Just Cuddle Away
Cuddling is last (but certainly not least) on the list of enjoyable things to do with your partner. Snuggling with your boyfriend while listening to each other's heartbeat is a unique technique to reawaken the necessary intimacy. If you haven't done so recently, start cuddling more.
READ NOW: 10 Ways To Make Your Relationship More Intimate
That's all there is to it, Queens! Use the suggestions above to have the most fun with your lover today!
What should I do with my boyfriend today?
Create a scavenger hunt or treasure hunt for your companion and carry it out.
Take a tubing, kayaking, or canoeing trip with your friends.
Go fruit picking as a family.
Have a romantic supper at your house or apartment by candlelight. Put on your best outfit!
Go on a bike ride with your friends.
Go bowling with your friends. (Are you in a good mood? Try it out ""Bowling with a Twist" (bowling between the legs, on one leg, left-handed, and so on.)
Go to a local festival with your friends.
Go sidewalk chalking—draw strange pictures and funny or encouraging phrases using chalk on the sidewalk. (This is an excellent concept for college students on campus.)
Find a place where you can feed the ducks together (note: avoiding bread and instead feeding birdseed or grapes is best for the ducks).
Reconnect with your inner kid by finger painting with her.
Create portraits (or caricatures!) of one another.
Set a budget of $5 to $10 for a future date you can go on together.
Put together a unique ensemble from a thrift store and go out while wearing it ""Being in character."
Take a free class at your local library together.
Get a cheap face painting kit and paint each other's faces (this is a great opportunity for a selfie!)
Have a gaming night with your friends. There may be a game store in your region where you may come and check out games at a set time.
Go to a theater or a musical performance together.
Work together to plan and execute a small fundraising for a topic you both care about.
Make an out-of-the-ordinary supper together (for instance, sushi or homemade ravioli).
Play cards with your friends. Play a few new games.
Go to an amusement park with your friends.
Go together to a historic or beautiful cemetery.
Play lively two-person games and sports with your partner (tennis, racquetball, Ping-Pong, croquet, Frisbee…)
Make a campfire with your friends and sit around it conversing. Hot dogs or marshmallows can be roasted.
Have a group game of Guitar Hero or other interactive video games.
Make breakfast together while watching early morning cartoons.
Take a group trip to an art museum. Pick your favorite piece of art in each room and explain why you enjoy it.
Take a wonderful hike together in a natural environment.
Visit a cave together (do your homework first!)
Go hunting or fishing with your friends.
Go together to a strange, eccentric, or quirky tourist site. Check out Atlas Obscura for some truly extraordinary websites!
Take a trip to the zoo together. Which animals are your favorites, and why? What animal makes you or your date think of you?
Go horseback riding with your friends.
Take a group out to an agritourism attraction (pumpkin patch, corn maze, etc.).
Go to a talk or lecture as a group and then debate it afterwards.
Make a seedbomb with your friends. (We're talking about flowers!)
Make and fly a kite with your friends.
Take an ice skating lesson.
Go astronomy.
Participate in a workshop at a local hardware or craft store.
Take a group trip to a paint-your-own-pottery studio.
Possess a "With ridiculous events and wacky awards, it's a "mock Olympics."
Using one of the many apps available, create a crazy video on your smartphone.
Have an ice cream sundae night, where you buy everything you've ever desired for a sundae and pile it high!
Work together to design and construct a gingerbread house.
Go together to a free wine tasting, coffee tasting, or other tasting event.
Take a tour of a factory, vineyard, or brewery.
Have a picnic with your friends.
Take a date to a drive-in movie.
Go to a video arcade with your friends and compete to see who can obtain the greatest score on various games.
Go geocaching or letterboxing together.
Play classic playground games such as jacks, 4-square, and hopscotch with your friends.
Play a game of paintball with your friends.
Take a group to a high-ropes course or zip line course.
Have a game of charades.
Go to a bookstore to hear an author read.
Take a trip to the library together to select a book for each other.
Go to an antique store or a flea market together.
Try birdwatching—use one of the many beginner-friendly apps or check out the walks offered by your local Audubon society.
Make popcorn and hot cocoa together and work on a puzzle.
Collaborate on a craft project. (There are millions of kits available!)
Have a water gun or water balloon fight.
Make pizza with your friends.
Go to open homes with your friends and look at houses you'd never purchase.
Take a test drive in a high-end vehicle.
Use luxury lotions to give each other a foot bath, pedicure, and foot massage.
Play miniature golf with your friends.
Attend a dance class as a couple.
Play laser tag with your friends.
Take a roller skating lesson.
Sing karaoke with your friends.
Enroll in a cooking class.
Take a trip to the farmers' market with your friends.
Go yardaling with your friends.
Take a day excursion together to the next town over and explore it.
Make a blanket fort and watch movies while still in your pajamas.
Go to a coffee shop and learn to Zentangle together.
Play a game of Mad Libs with your friends.
Enroll in a DJing lesson as a couple.
Take a tour of your neighborhood's historic places as a group.
Take a trip to a botanical garden.
Take a ghost tour of the city.
Have a game of pool, foosball, or darts.
Playing a game of Go-Kart together.
Arrange for a horse-drawn carriage ride.
Visit a garden center and select some plants or houseplants together.
Volunteer together at an animal shelter.
Astound your pal! Make a completely unexpected date for your partner. Then, the next time, switch roles.
Take control of a deserted playground.
Go to a sporting event in your area.
Indulge in favorite childhood treats while watching each other's favorite childhood movies.
Go window-shopping as a group.
Get going "eyebombing" (don't worry, it's harmless and enjoyable).
Collaborate on a photo shoot with wacky costumes and crazy poses.
Go to a trivia night with your friends.
Take a YouTube class together to learn a new skill.
Work together to build or paint a simple piece of furniture.
Make cupcakes and adorn them with strange candies.
Take a trip to a used bookstore together.
Join a fitness class together.
Take a group trip to a rock climbing facility.
Are you looking for new ways to interact with your partner and get closer? Are you thinking about getting married but want to be sure you're ready? In Florida counties across the state, the SMART Couples project is presenting ELEVATE, a fun, FREE, research-backed relationship enhancement workshop for couples, and Before You Tie the Knot, a fun, FREE, research-backed premarital preparation class. Become a member today!
Carol Church is the principal writer for SMART Couples at the University of Florida's Department of Family, Youth, and Community Sciences.
Site Reactions|
2021 | 2022 | 2023 | 2024 | 2025 | 2026 |
UF/IFAS Extension SMARTCouples Information|
Institute of Food and Agricultural Sciences, University of Florida
Department of Family, Youth, and Community Sciences, University of Florida, Gainesville, Florida 32611|
352-273-3507 (toll-free)
Google Analytics (Privacy Policy)|
EEO Statement|Disability Services|UF Privacy|SSN Privacy
This page was last modified at 12:25:28 EDT on Friday, August 14, 2020.
How do you entertain your boyfriend?
Here's a list I put together for the ladies in response to Lauren's post yesterday, "25 Sweet Things You Can Do For Your Girlfriend That Are Better Than Flowers But Don't Cost A Thing." Because they aren't the only ones who enjoy thoughtful gestures.
Tell him you'll meet him at a park or the beach for a walk (particularly if he's had a difficult day).
Tell him to sit on the floor in front of the sofa and give him an impromptu massage while you're watching TV together.
Be the one to offer that you get out with his pals who he knows you despise. It'll brighten his day.
Send him a text to let him know you miss him if you've been incredibly busy and it's been difficult to find time together. Guys will never acknowledge how much they desire such texts.
Even if you have to lie a little, compliment him on something you know he's been working hard on (e.g. going to the gym a lot, building a bookshelf, a work project).
Make him take a twenty-minute shower break with you if he's stressed or has a lot of work to do at home that night.
Find a free or inexpensive used DVD of that old movie he constantly says he can't believe you haven't watched (typically Blade Runner, Speed, or* RoboCop*).
Plan a movie marathon at a cinema on the next hot Saturday, with some movies you want to see and some movies he wants to see. (This isn't free, but it's a low-cost option to stay cool.)
Tell him how badly you want to play hooky from work, go home, and watch an entire season of Breaking Bad in bed with him when you're both worried and gchatting.
Before he departs for work, slip a letter into his back pocket, just wishing him a good day.
Send him an unexpected text telling him you want him to drop everything and come seduce you. (Yes, there is a common thread running through this list.)
Take a picture and post it on Facebook the next time he surprises you with a candlelight supper at home or something similar. He'll act as though he's irritated by it, but he really isn't.
6 Things You Should Know About Having a Substitute Girlfriend or Boyfriend *Friends Without Benefits: 6 Things You Should Know About Having a Substitute Girlfriend or Boyfriend
What can couples do when bored?
This page may include affiliate links, which means we receive a little commission if you purchase something through them. We earn money as an Amazon Associate by making eligible purchases. Before making any online purchase, please conduct your own research.
This is especially true if you've been dating someone for a long time.
It can feel like the two of you have tried every imaginable way to pass the time and have fun.
Your relationship will be strengthened if you spice it up with a variety of enjoyable things for couples to do at home. It's critical to find pastimes that both of you enjoy. Consider setting aside time for special dates and other activities that pique your interest.
Jogging, cooking, wine tasting, picnics, puzzle challenges, painting, and dress-up nights are all great ways to keep the relationship fresh and exciting. It will be easy to feel joyful and keep your mind occupied if you do so.
But first, let's discuss why it's so vital to prioritize pleasurable activities with your partner.
The Importance of Doing Things Together That Are Fun
27 Things to Do When You're Bored at Home
1. Organize a Wine Tasting for Two
2. Make a bucket list with your partner.
3. Keep the Laughter and Jokes Coming
4. Make a trip to a new and exciting location.
5. Participate in board or card games
6. Take part in competitions
7. Don't Forget About Surprises
8. Take part in the Kissing Game
9. Dress-Up Nights: Let the Sparks Fly
10 ways to liven up your sex life
11) Teach Each Other a New Skill
12. Treat yourself to a night at the spa
Thirteen. Have a Movie Night
14. Do a couple's yoga session
15. Host a Karaoke Party
16. Participate in a Water Balloon Fight
17. Host a Dessert Party
Number 18: Have a Picnic
19. Make a scrapbook for your family
20. Make a meal together
Twenty-first, throw a vinyl listening party.
22. Take a Bath in Bubbles
23. Get in Shape With Your Friends
24. Renovate Your Residence
25. Make choices for one another
26. Organize a barbeque
27. Create your own jewelry
Last Thoughts on Couple-Friendly Activities
Compliment him.
Not only do girls enjoy receiving compliments, but boys do as well. Who doesn't like to be told that they are attractive or intelligent? The idea that men are unconcerned about their appearance is a thing of the past. Compliment your lover and tell him what you enjoy about him, such as how he drives you insane or how good he looks in that white shirt. It will undoubtedly make him grin.
Tell and show how much you love him.
It's not difficult to express your affection for him, and it's even easier to demonstrate your admiration for him. So express your affection by saying "I love you," or by making small gestures such as writing him nice notes or cooking for him.
Comfort him.
Be there to console him when he's fatigued from job, school, or if he's been through a lot in the last few weeks. A simple embrace, kiss, or encouraging words like "You'll feel better" might brighten his dreary days while also revealing the curves on his lip.
Give him your attention.
It's not always a good idea to take your guy for granted. Give him your whole attention and make him feel loved instead. Get off your phone and pay attention to what he has to say. Give him the time and attention he deserves since every minute you spend with him is crucial.
Be honest with him.
One of the finest ways to make your guy happy is to be honest, no matter how difficult it is. Always be honest with him and don't keep secrets from him. You will not only make him happy, but you will also experience the same happiness he does since he will be honest with you.
Give him space.
When it comes to making your guy happy, this is one of the most important factors to consider. You probably enjoy spending time with your partner, but every relationship has times when you need to give each other room to develop as people. As a result, offer him time to be alone, hang out with friends, or concentrate at work.
Trust him.
No one will be content in a relationship if they do not believe they can be trusted. Give him space and promote love, communicate how you're feeling, have faith in your partner's talents, and leave his phone alone to demonstrate your trust.
Show your support to him.
One of the most crucial things you can do to make him happy is to have the desire and capacity to be a helpful partner. Encourage him in his work and hobbies by saying encouraging things, being his cheerleader, complimenting him to make him feel good, and respecting his career goals. Your help will be much appreciated.
Be a fun girl.
When you're with your lover, be spontaneous and upbeat. Look for methods to make him laugh, or plan a fun activity for the two of you to undertake together. You may attempt a new sport or go somewhere new together. Just keep in mind that the goal here isn't to do anything extravagant, but rather to do something enjoyable.
Hug him.
Guys adore romantic embraces; when it comes to lovely affectionate moments, they melt like butter. So, out of nowhere, run up to him and hug him close; he'll adore the way you feel in his arms.
Make him feel appreciated.
Taking the time to appreciate your mate on a regular basis is an excellent method to make him happy. You can cook a dinner for him, bring him coffee, or remind him how much you love and miss him by noticing the small details on him, such as his new haircut. These small efforts will undoubtedly contribute to his happiness.
Surprise him.
This is a simple trick, but it's one of the most effective methods to keep your lover pleased. It doesn't have to be anything extravagant or costly; what matters is the thought. You can write him a love letter, pack him a lunch, bring him breakfast in bed, bake for him, take him out, or even massage him.
Always be there for him.
Be there for him when he needs a shoulder to cry on or when he's in a bad mood. Staying at his side to support him during his downcast would mean the world to him. You don't need to say much; simply listen and be there. Your very presence is enough to put a grin on his face.
Accept his flaws.
Everyone has flaws, but it's easier to live with them when you have someone who can accept them. Accept that your lover isn't perfect, concentrate on what makes him special, and watch how the positive expands.
Be Yourself.
Who wants to be with a person who is a master of deception? Of course, we all want to be with someone who is secure in her own skin. So, instead of pretending to be someone else, be yourself and maintain looking gorgeous. The simplest thing you can do to make your husband pleased is to do that.
Smile.
When a man sees his girlfriend happy, he can't help but smile. So, as much as possible, when you're together, smile, laugh, and be pleasant since your pleasure is also his delight.
What is a good date idea?
Go for a lengthy stroll in the park. It's time to get some fresh air.
Have breakfast together. Get your day off to a good start.
Go to a bookshop and look around. Books are a great way to start a conversation.
Enroll in a cooking class. In the kitchen, be inventive.
Go to an open-air market.
Make a day trip out of it.
Have a picnic.
Attend a reading of poetry.
How do I tell my boyfriend im bored?
Being bored in a relationship is a common occurrence, but it doesn't always indicate the relationship is doomed! To be honest, being locked in a pattern may get a little boring, and after a while of dating the same person, you'll naturally get into a habit that can become a little drab over time.
There's no need to be concerned: as long as you're honest with your partner about your boredom, the two of you can work together to bring some excitement back to your relationship. Relationship therapist Carolyn Cole, LCPC, LMFT, NCC tells Bustle, "When things grow dull, there needs to be an effort made to make things new and exciting again." "Without putting forth some effort, things will not become exciting. It may, however, be enjoyable and does not have to feel like effort!"
What's even better? A simple, honest chat can start the process of rekindling the fire and rediscovering the fun in your relationship. If you need a little assistance getting started, relationship experts have come up with seven things you may ask your partner when you're bored in your relationship.
What do you talk about with BAE?
Whether you're quarantining with your bae like some of your favorite celebrities or FaceTiming with them every night before bed, you're probably running out of topics to discuss. It's very natural; after all, our days are the same every day, and our talks reflect this: How was today's Zoom class? What did you have for dinner last night? What Netflix movie are you viewing tonight? By week eight or nine of self-isolation, talking to bae and trying to come up with new topics to chat about can feel like a duty rather than something to look forward to. But don't worry: I've prepared 46 questions and conversation starters for you to use on your next FaceTime call with your significant other, so your conversations may resume as they did before quarantine.
Questions That Will Spark Fun Conversations
Have you considered the names of your future children? If that's the case, what would you call them?
What is the spiciest food you've ever consumed?
What is the most delicious meal you've ever eaten?
Do you have a favorite pickup line?
If you had a million bucks, what would you do with it?
What is your ideal occupation?
What is your least favorite household task?
Where would you go if you could travel anyplace in the globe and why?
If you could have any superpower, what would it be?
What would be your first purchase if you won the lottery?
What would you eat if you could only eat one meal for the rest of your life?
If you were stranded on an island with only three items, what would you bring with you?
What is your all-time favorite film?
If you were to make a movie about your life, who would portray you and what would the title be?
What three wishes would you make if you had three wishes granted by a genie?
Are you more of a dog or cat person?
What is your favorite flavor of ice cream?
If you could invite anyone, living or dead, to dinner, who would you invite and why?
Who do you look up to as a role model?
What does a perfect day look like to you?
Personal Conversation Topics and Questions
When do you feel the most self-assured?
What is your favorite feature of your personality?
Tell me about a time when you pushed yourself to do something new.
When you're gone, what do you want people to remember you for?
What is your greatest phobia?
What do you hope to achieve in life?
What's one thing most people don't know about you that you wish they did?
What would you do if you only had a week to live?
Is there anything you'd like to improve about yourself?
Is there anything you truly regret?
If you could go back in time and change one decision in your life, what would it be and why?
What is one thing you wish you had been taught before learning the hard way?
Relationship-Based Conversation Topics and Questions
In a partnership, what is your best quality?
In a relationship, what is your worst quality?
Do you think you'll ever settle down?
What did your parents teach you about relationships?
Tell me about a couple you know who have the healthiest relationship you've ever seen.
In a relationship, what is one deal breaker for you?
Do you think kissing someone else is a form of cheating?
Do you think flirting is unethical?
Have you learned anything from previous relationships?
When did you realize you were head over heels in love with me?
What were your initial thoughts on me?
What can I do in our relationship to make you feel more loved?
What is your favorite aspect of our relationship?
Is there anything about our relationship that you wish was different?
Advice on Dating
adoration
Sex Discussions
Blog about fashion
How to Discuss Acne with Your Parents
Allison discusses what she refers to as "emotional" eating.
Janessa Discusses the Beginning of the Semester!
McFly Discusses Their Favorite Kisses! Video
How do I fix my boring relationship?
Don't be alarmed if you've been yawning a lot around your partner. When you're bored in your relationship, there are approximately a million and one things to do. Because, while boredom in a relationship can be alarming, there's no need to be alarmed. Because we are human, we desire diversity, most of us grow tired of our daily routines, including our relationship with our partner. However, with a little work, it can be readily corrected.
There are many methods to battle the day-to-day lethargy of long-term relationships, according to relationship experts. Make the decision to do something about it if you're feeling suffocated by the everyday grind. In no time, you'll be feeling considerably better.
Even if you're happy with your relationship, remember that trying new activities, shaking things up, and learning more about each other can help you stay connected and have fun again.
All of this being said, don't be scared to call it a day if the monotony becomes unbearable. "It may be time to ask yourself if the energy you're investing is worth the return," Cyndi Darnell, a sex and relationship therapist, tells Bustle. If you try the tips below, talk to your partner, and still don't see any improvement, "it may be time to ask yourself if the energy you're investing is worth the return."
What is a dead relationship?
When it comes to relationships, love may appear to be the solution to all of your issues. After all, if you love someone, you'll go to any length to make the relationship work. Experts, though, believe that love isn't always enough. You could still be in a dead-end relationship despite your affections for one other.
A "dead-end" relationship can be defined in a variety of ways. "A 'dead-end relationship' is one in which those within it are interacting with each other in ways that inadvertently protect them from the very reasons why we form romantic relationships in the first place," Mark B Borg, Jr, Ph.D, clinical psychologist and author of Relationship Sanity, tells Bustle. Empathy, intimacy, vulnerability, and emotional investment are examples of these qualities.
You might be keeping your walls up or fearful of getting too emotionally attached for fear of being hurt if you're doing activities that contribute to a lack of empathy or closeness in a relationship. All of these can lead to a relationship failing in the future.
That's because, according to Dr. Borg, a good relationship requires more than just love. It necessitates a great deal of effort and nurturing. So, how can you tell if you're in a relationship that's going nowhere? According to specialists, there are a few unexpected indications to look out for.
How do I make my relationship fun?
Share
Pin it to your board
Tweet
Email
The thrill of a new relationship might make you feel like you're on top of the world. As the novelty of the relationship wears off, it may appear that it is becoming stale. However, you are not destined to stay in a drab and uninteresting relationship. There are several things you can do to keep a mature relationship intriguing and fresh.
Is it OK to be bored in a relationship?
People, including people in relationships, are constantly bored. Connection ennui, on the other hand, can be especially depressing since it makes you question your and your partner's compatibility and prospects for a long-term loving relationship.
All of this is to say that being bored in a relationship is a normal and common occurrence for many couples. That isn't to say you shouldn't do something to help the problem or wait for things to go better on its own. Boredom in a relationship, as common as it may be, is something to pay attention to and try to resolve.
If left unresolved, relationship ennui can be a sign of a more significant underlying problem or lead to serious relationship troubles. That's why it's crucial to figure out why you're bored in your relationship and to think about how to cope with it in a healthy, constructive way.
Where do men like to be touched?
Your man's manhood isn't the only thing that can make him happy. A man's body, like a woman's, has erogenous zones that turn him on a lot more than usual. All you have to do is don't be afraid to poke around on your man's body. Let him know that you value his body as much as he values yours. Work your magic and keep him on the edge of his seat!
The neck story
If handled appropriately, the neck is one wicked portion of his body that may send shivers down his spine. The human neck contains an erotically dense concentration of nerve endings, and a gentle bite, lick, or kiss can completely change the game. And while you're there, ladies, don't forget to look at his Adam's apple. Begin with the fundamentals, master it like an expert, and work your way up to perfection.
The nipple ripples
If there's one thing you need to know about him, it's that his nipples are the key to turning him on, and this is one region he won't want you to overlook. Nipples are one of his most sensitive body parts, and after you've lavished all your affection on them, there'll be no turning back.
Be all ears
Without the titillating ear nibbles, you can't get intimate. It's a hit with your man, and he'll be begging for more. Your mission goals are his ear lobes, inner lining, and backs of his ears, which you must stimulate with maximum dedication and willingness. Gentle breathes and tiny groans can help to spice things up a bit more. Your man wants to be excited, not drowned in sloppy ear kisses, so be careful. Be tough but tender, and concentrate on the minor details that drive him insane.
The stallion caress
Needless to say, his penis plays a significant (pun intended) role in directing your private acts of love-making. When everyone's attention is concentrated on the oral act, the gradual caress or brush of fingers against his manhood is overlooked. Your man will become weak in the knees with just a delicate stroke across his shaft or gentle touches to his frenulum. Do not rough it up right away; instead, take it slowly and steadily and let it build up.
The G-spot
This small place between his anus and his crotch is a safely tucked away (literally) secret spot that your man has. This is a highly sensitive zone that your man may be wary of, but it is one that you must explore. This hidden treasure chest, and the appropriate manner to stimulate it, is often overlooked, but it holds the golden key to the most passionate encounter you may possibly have with your man.
Categories
Cheating and Affair
Emotional tension
Extramarital Relationships
Betrayed trust
Office Administration
Relationship Breakups and Scars
Loss And Breakup
Separated from your spouse
Suffering and Recoveries
Gift Suggestion
Hinglish
Hindi Proverbs
Hindi (Hindi)
Just for a good time
A sense of humour
There are illustrations
Take a quiz
Quotations
Corner for Readers
Life as a Couple
Marriage that was arranged
Parents-in-Law
A Loveless Relationship
Romance Between Couples
Couples in their twenties and thirties
Children and Pregnancy
Second Divorce
Working on the Relationship
A lot more
GLBTQIA+
Open and Live-in
Mythology and Spirituality
User-created blogs
Experts in Relationships
Expert Opinion
Experts are available for live chat.
Frequently Asked Questions (FAQs)
Passion and sex
Excellent Sex
Sexless Relationship
Add some zing to it
Single and Looking for Love
Previous dating experience
Relationships
Romance and Love
Love with only one side
Online Relationships
Life As A Single Person
Popularity
Celebrity Spotlight
Popular Topics
The Zodiac
Video clips
A Bollywood treat
For those who are single
Useful hints
Advice on Relationships
Romance is in the air.
True Accounts
Video – Passion And Sex
Who We Are
Promote Your Business With Us
Tell Us Your Story
ABOUT US
Bonobology.com is the go-to website for couples all around the world! Couple relationships are full of ups and downs, concerns and comforts, madness and quiet. The unavoidable separation that exists between two people in love, as well as the restless neediness of love. Follow us on Twitter:
How To Capture His Heart And Make Him Fall For You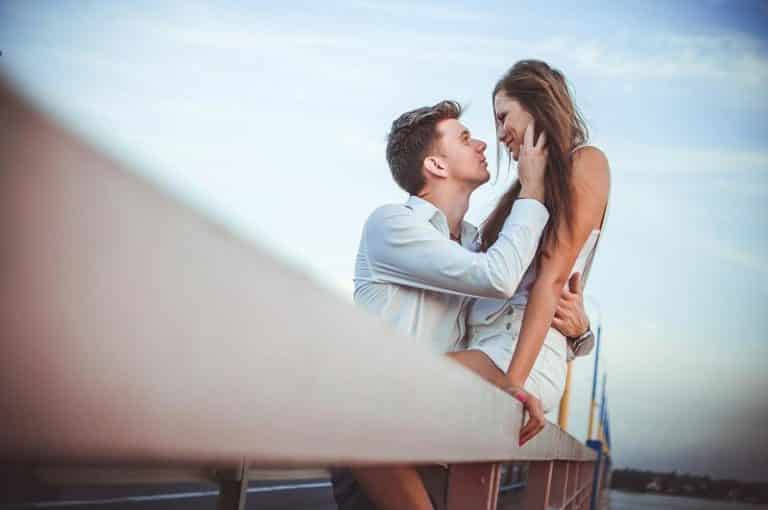 Here's what we've realized after so many years of experience as dating coaches:
It's really easy to make men fall for you once you know the "cheat code".
See, most women don't really know how men think, and why they act the way they do…
In fact, they go through their whole life never meeting the perfect guy who treats them right.
Don't let this be you!
We've taught thousands of girls around the world the special "cheat code" to a man's heart.
Once you learn the truth about how the male mind works, you can make any man fall in love with you.
Here's how it works:
There are special tricks you can use to target the "emotional triggers" inside his mind.
If you use them the right way, he will start to feel a deep desire for you, and forget about any other woman in his life…
The best part? These techniques are based on psychology, so they work on any man, no matter how old you are or what you look like.
To learn about these simple techniques, check out this free eBook NOW:
As women, we understand how you feel.
But no matter what other people say, always remember:
You are an AMAZING woman…
And you deserve an amazing man who loves you, respects you and treats you special.
So start using these special techniques today, and see how quickly men fall in love with you immediately!